The Japanese giant salamander is a species of salamander in the family Cryptobranchidae. The species is endemic to Japan, where it is known as Ōsanshōuo, literally meaning "giant pepper fish"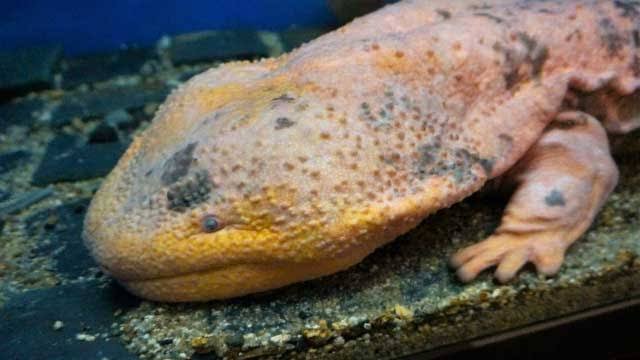 The giant salamander are mostly found and live in cold fast flowing water where there is a lot of oxygen. They normally hide under the rocks during the day because they are nocturnal which means that they are active during the night.
All the species of the salamander are dangerous but they are not venomous. By their nature,they look harmless and they appear to be non offensive. The skin of the salamander have toxins which if is injested can be poisonous.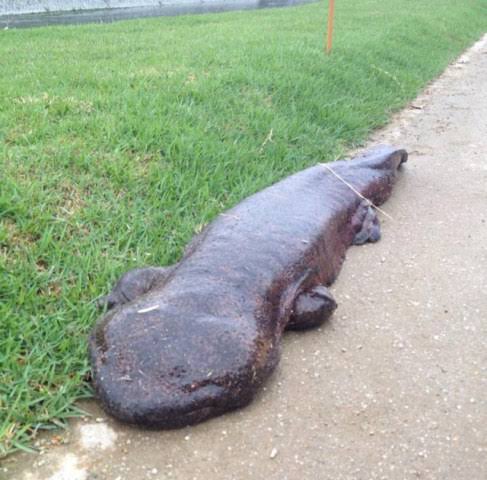 These Japanese giant salamander can grow up to 5 feet long, weigh 80kg. Even though they are this huge, make no mistake they will bite your finger within split seconds.
The Japanese giant salamander actually makes great pets. However you will need to take into consideration their special needs and preferences to optimize their habitat and food.
Content created and supplied by: Phukubjenthaa (via Opera News )