South African Social Security Agency Sassa late last year issued a directive that the old gold sassa cards will be replaced because of security reasons.Here is what they wrote last year"we need to replace the 8.7 million cards.The reason Why its necessary to replace the cards that were issued in 2018 was there was a security breach".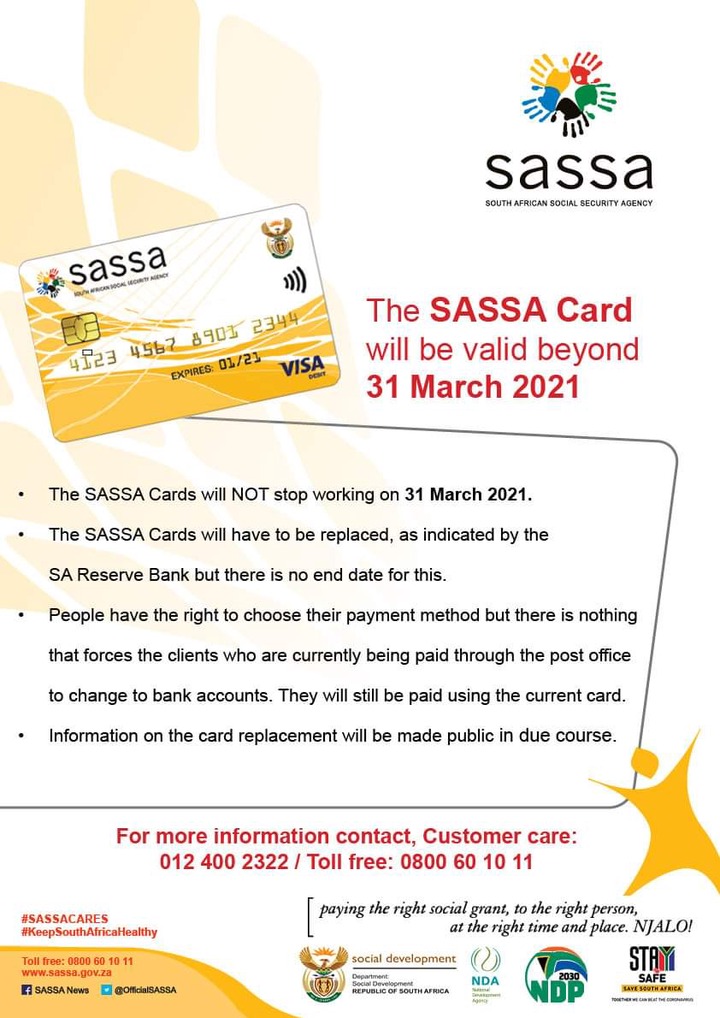 Now they have issued another directive informing the Sassa recipients that the cards will now be valid beyond 31 March 2021.
1.The sassa cards will not stop working.
2.The sassa cards will have to be replaced as ,as indicated by South African Reserve Bank but there's no end date to this.
3.peolle have the right to choose their payment method but there's nothing that forces the client who are currently being paid at Post Office to change to banks accounts. They will still be paid using the current card.
4.The information on the card replacement will be made available in due course.
Kindly share with others to avoid panic and confusion especially to the elderly people, pls comment below to leave your views and do not forget to hit the like button.


Content created and supplied by: Lesegonews (via Opera News )