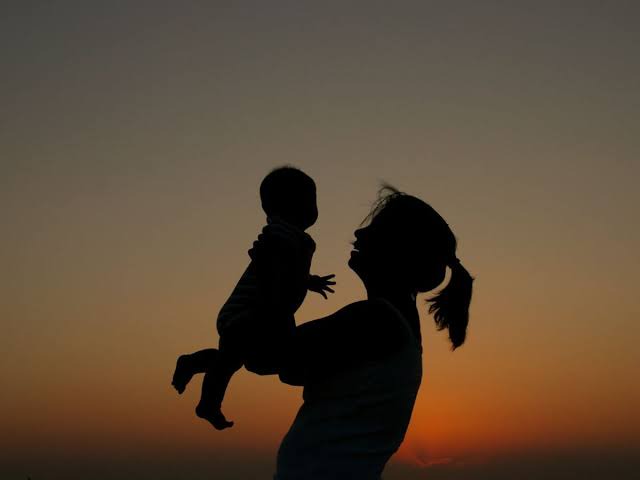 Dying during childbirth is rarely talked about in our modern world. It is so rarely talked about that it gives people the false thought and hope that it doesn't happen anymore. This, unfortunately, is not the case. While it may not be as common now as it once was, women do still die during childbirth, or come very close to it.
There are many reasons for why women die during childbirth. The most likely causes for a woman to lose her life while giving birth are postpartum bleeding, complications from unsafe abortions, hypertensive disorder of pregnancy, infections and obstructed labour. Whatever the cause, it is one of the most heart-breaking things that could ever happen. Luckily, with modern medicine, the number of women dying during childbirth is lower than it ever has been before.
We often think that if you have access to the best medicine and doctor's that money can buy then you will be much healthier or have zero to no chance of dying during childbirth; this is also not true. Celebrities have the best access to money and healthcare and receive probably the best care during pregnancy, but there are many celebrity moms who almost didn't make it out of childbirth alive. It is mostly due to the fact that the best medical care can not always prevent the causes of death during childbirth, or if a pre-existing condition played a factory.
I have collected 15 stories from celebrity moms that almost died on the delivery table. Some of them may shock you.
15. Christy Turlington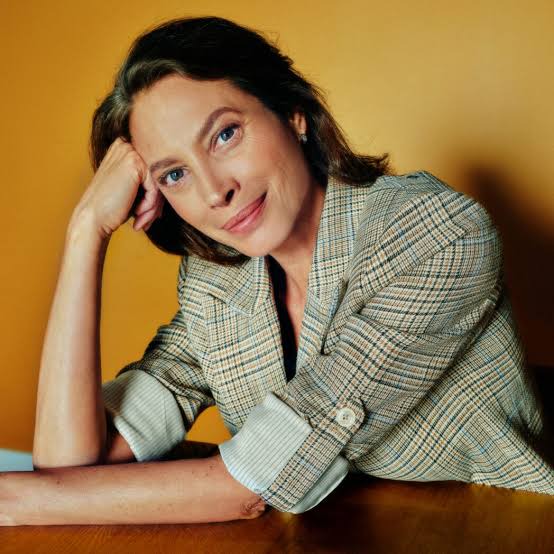 Christy Turlington may not be a household name, but she is a very beautiful and successful American super model. You may recognize her from her work with Calvin Klein and Maybelline. In 2013, she was named one of Glamour's Women of the Year and in 2014 was one of Time's 100 Most Influential People. She also was a mother who nearly bled to death when she gave birth to her first daughter in 2003. When she was delivering her daughter, Grace, her placenta had become embedded in her uterine wall. This cause a massive postpartum haemorrhage.
Luckily, because she had access to some of the best doctors, she was saved. What really moved her was the fact that a woman could bleed to death in as little as two hours without medical attention. This pushed her to launch a charity named Every Mother Counts in 2010. It works every day to address the barriers women face to maternal healthcare around the world.
14. Gwyneth Paltrow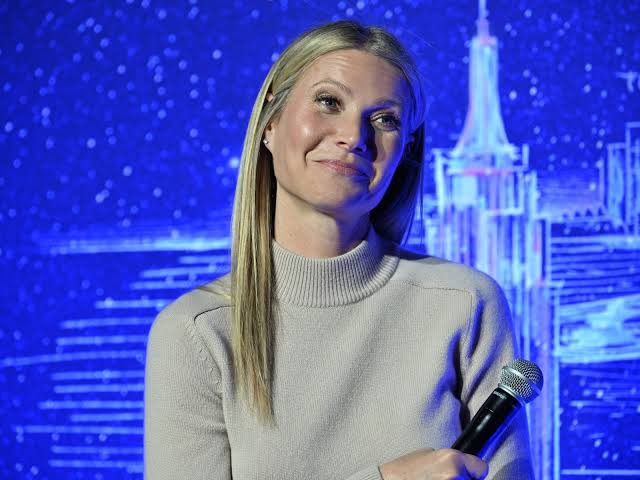 Who would have thought that super mom Gwyneth almost died tragically during her third pregnancy. I know you are doing the math and you realize that she only has two children, stay with me and I'll fill you in. Paltrow is a triple threat, she can act, sing and dance. She is widely known for her acting skills, and recently showed she could bring it through song by appearing on numerous episodes of the hit show Glee. Paltrow and her then husband, Chris Martin, welcomed their first child in 2004 and gave her the much talked about name, Apple. Their son, Moses followed two years later.
What a lot of people may not know, is that while the first two pregnancies and births were very routine and normal, there was a third pregnancy. She experienced a miscarriage and tragically came to the brink of death. She described it to YOU magazine, "I had a really bad experience when I was pregnant with my third. It didn't work out and I nearly died." We are really glad she didn't.




13. Rachel Griffiths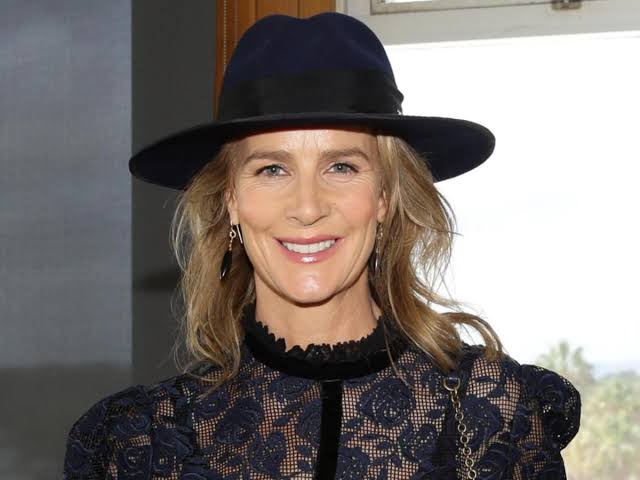 Rachel Griffiths is an Australian born actress who has starred in HBO's Six Feet Under and ABC's Brothers & Sisters. She has received a Golden Globe Award, two Screen Actors Guild Awards and three Australian Film Institute Awards for her work. If you asked her what her proudest accomplishment is, I am sure that she would say it is her three beautiful children. Griffiths and her husband, Andrew Taylor, have three children, one boy and two girls. During the birth of her third child, Griffiths came very close to death due to a ruptured uterus. She states this has severely changed her life, as she chose to reduce how much she works and spend more time with family.
"You just have to live the life you want to life after something like that, you've been given a second chance. You're aware of our mortality and the mortality of your parents and the people you love, and you want to make sure you have time to enjoy as much of your children's lives as you can." Very good advice!




12. Lily Allen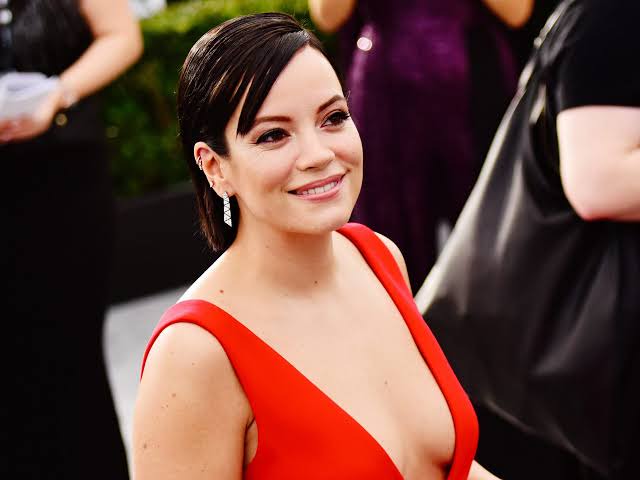 Lily Allen is a very well-known and successful British artist. She has had numerous singles rocket to number one on the charts, but she has a heart-breaking story to tell. In November, 2010, she gave birth to her stillborn son at 6 months pregnant. She was so devastated that she almost didn't care that she almost lost her own life soon after. In describing the loss of her child, "It was horrendous and something I would not wish on my worst enemy … It's not something that you get over. I held my child and it was really horrific and painful – one of the hardest things that can happen to a person."
Days after giving birth to her sleeping angel, Lily was rushed to the hospital on the brink of death with an often fatal blood poisoning infection. Her life was hanging by a thread, but given the emotional state she was in at the time, she was numb and did not care if she lived or died. So heartbreaking.




11. Tori Spelling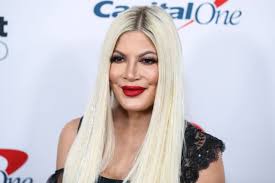 While some people on our list are not household names, Tori Spelling is. She was known for being a very successful actress in the 80's and 90's she is now known as a mother of an (almost) entire baseball team. Spelling and her husband Dean McDermott have five children together. It was a journey to get to the five though. When Spelling became pregnant with her fourth child, Finn, her life was put in danger and all she could think of were her three children at home – Liam, Stella and Hattie. Spelling had developed placenta previa when she was half way through her pregnancy with Finn. This is a very serious condition that caused her to have nine huge internal bleeds, spend 10 weeks in the hospital and even had doctors discussing terminating the pregnancy.
The reason this happened, according to the doctors, is because she had only waited one month before falling pregnant again. She was able to carry Finn to term, but had to be rushed back to the hospital to undergo emergency surgery after her surgical scars burst. Despite all this, Spelling went on to have another child!




10. Mira Sorvino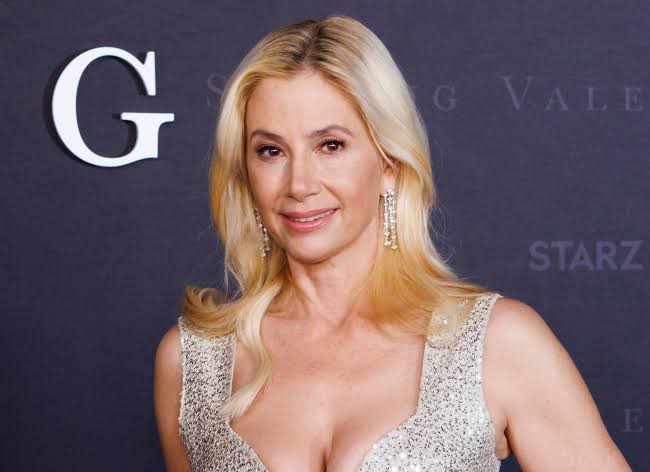 Mira Sorvino is an American actress who is most widely known for her role in Romy and Michele's High School Reunion, Mimic, and Mighty Aphrodite. She is also very involved in the political world, being a strong force in the lobby against human trafficking. Her and her husband, Christopher Backus, have four beautiful children together, Mattea, Lucia, Johnny and Holden. It was during her delivery of Holden that Sorvino almost lost her life.
She had developed placenta previa during her pregnancy and was put on strict bed rest. Due to all the inactivity, she developed a blood clot and had to be anti-coagulated for months to prevent and embolism. She experienced a very long and difficult labour, from which she lost a lot of blood. Her view towards her experience is inspiring, "He is my miracle baby. With everything that threatened this pregnancy and both of our lives, he came out of it completely unscathed; perfect, healthy, beautiful and wonderful."




9. Jane Seymour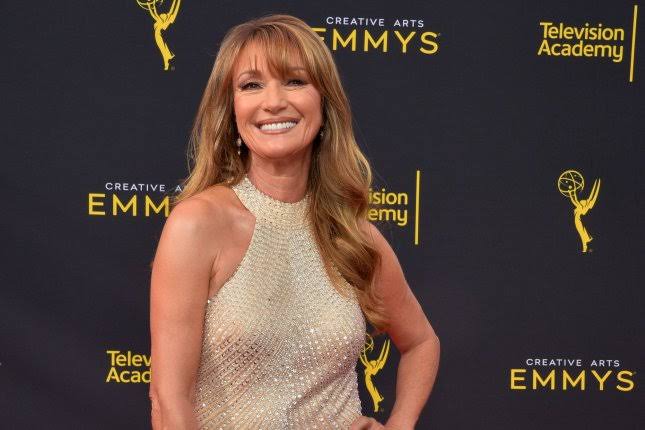 If any of you are James Bond fans, then you will definitely recognize Jane Seymour. Seymour is a British-American actress who is probably best known for her role in the 1973 James Bond hit Live and Let Die. She has also starred in Somewhere in Time, East of Eden and Dr Quinn, Medicine Woman. Through all of her brilliant work she has earned an Emmy Award, two Golden Gloves and a star on the Hollywood Walk of Fame. She also almost earned a place among women who had lost their life during childbirth.
While married to David Flynn, Seymour had two children, Katherine and Sean. That marriage ended in 1992, but just one year later Seymour married actor James Keach. With Keach, Seymour found herself pregnant with twins in 1995. While her first two pregnancies were healthy, with the twins she developed pre-eclampsia and had to have an emergency C-section or she would have lost her life.




8. Amanda Holden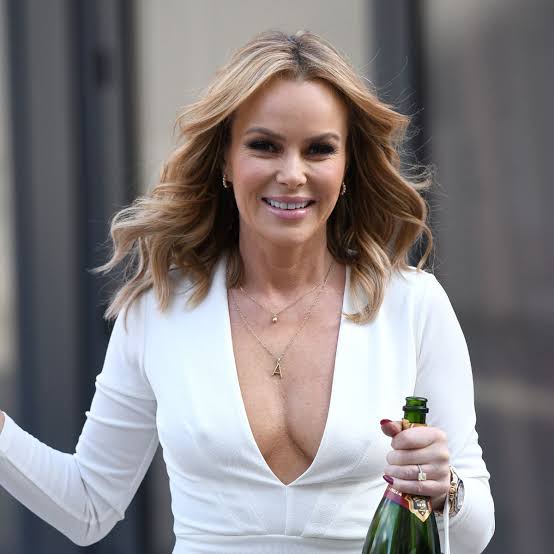 Amanda Holden is a beautiful English actress and presenter, but may be better known as one of the judge's on Britain's Got Talent. The road to a family for Holden has not been easy or without hiccups along the way. In 2006, Holden gave birth to her first child with her fiancé, Chris Hughes. In an attempt to grow their family, the pair suffered a miscarriage in 2010. A year later, they lost their son, when he was born at 7 months stillborn.
Finally, in 2012, Holden gave birth to their second daughter, Hollie. This labour went anything but smooth as Holden had placenta previa and lost 15 litres of blood during childbirth. It was so dangerous that her heart stopped beating and she had to have an extended stay in intensive care. Both Amanda and Hollie are doing well today! Placenta previa sounds like it is much more common that we would like to think.




7. Kerry Katona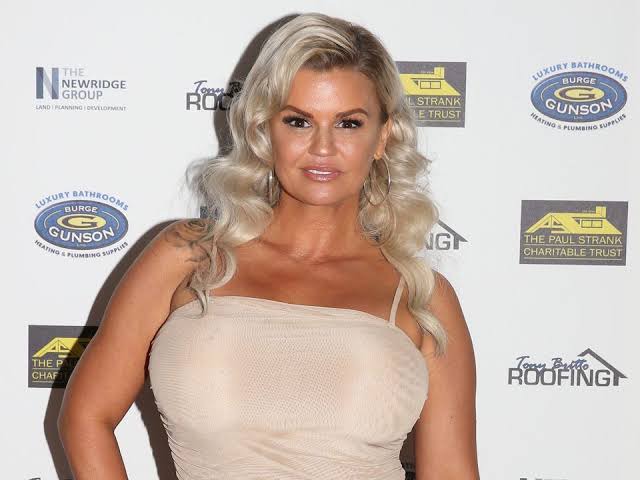 I hope I am not the only one who knows the UK band Atomic Kitten, because our next women is a prominent member of the singing group. That isn't all she has done though, she has been on two very prominent UK reality shows, I'm a Celebrity … Get Me Out of Here! And Celebrity Big Brother. She also, almost died during childbirth.
When Katona went into labour, it was discovered that she was suffering from pre-eclampsia. This condition is know for being quite dangerous to mom and baby if left untreated. The only treatment is childbirth. According to sources the baby was fine and was suffering no ill effects of the condition, but Katona was in danger. After the birth, Katona was kept in the hospital for four days before she was sent home to recover. She (and her baby girl) are now doing quite well.




6. Darcey Bussell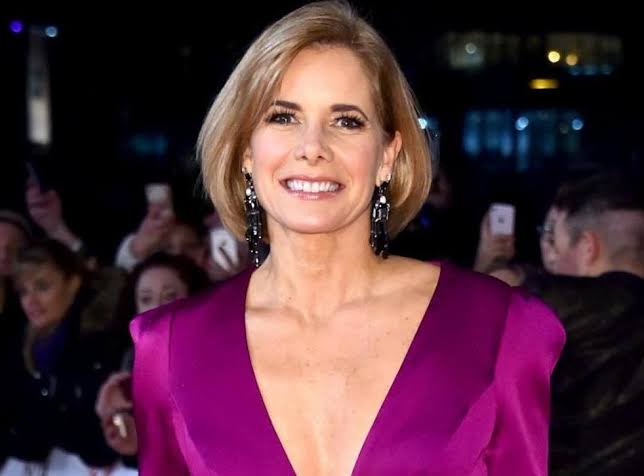 This entry is another celebrity who may not be a household name, at least in North America anyways. Darcey Bussell is a retired English ballerina and is currently a judge on a reality show, Strictly Come Dancing. She was very successful in the dance world, reaching principal dancer status by the age of 20. She remained a dancer for twenty years, retiring in 2007. Due to her love of dance, she decided to become a judge on the popular BBC dance show.
Her and her husband, Angus Forbes, welcomed their first daughter in 2001. It was anything but easy and straightforward. This former dancer delivered pre-eclampsia and had to have her daughter delivered by emergency C-section. Bussell told Event magazine, "My blood pressure soared and my blood wouldn't clot. I had fluid on my heart and lungs and it looked like I was going into a come. It was a very close call." Thankfully, everyone was fine, and Bussell went on to have her second daughter, Zoe.




5. Ben Fogle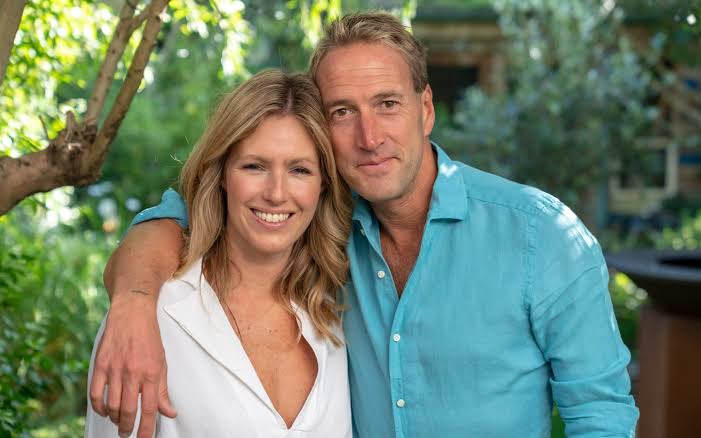 OK, so this next entry wasn't exactly a celebrity who almost died, but it was his wife so it counts! People often forget the dad that is left behind with a new baby when a mom passes away during delivery. This was almost the case for English author, broadcaster and writer Ben Fogle. Fogle married Marina Hunt from Austria in 2006, and together they had two children, Ludovic and Iona.
The couple were pregnant with a third child, but sadly, the boy was stillborn and had to be delivered. Fogle states that his wife came within 20 minutes of dying. His words behind the experience may make everyone think differently: "I think we all assume that everything is going to be straight forward an will just go ahead as normal but it was a huge shock in every sense. I very nearly lost y wife, she very, very nearly died. For her to have come within 20 minutes of dying was a huge bolt for me and was so terrifying I can't even explain it. The thought of life without her was unbearable. It was a reminder that you have to enjoy every day. You have to never forget to say 'I love you' every single day. Never forget to smile and be happy and seize opportunities. Too many people in life take one another for granted."




4. Brooke Mueller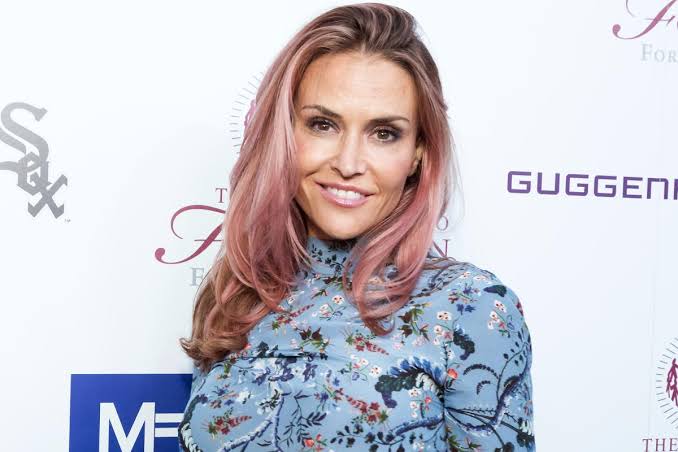 Brooke Mueller is an American actress, but is probably more widely known as being a ex of Charlie Sheen. In 2008, Mueller married Charlie Sheen. In 2009, she gave birth to their twin boys, Bob and Max, but not without some pretty severe complications, life threatening complications. We consider a pregnancy rough, when a woman is dealing with one complication. Mueller was dealing with THREE dangerous complications when she was pregnant.
Mueller battled pre-eclampsia, gestational diabetes and cholestasis. If anyone doesn't know what cholestasis is, it is a very dangerous pregnancy complication which causes women to be severely itchy while pregnant. This itchiness happens because the liver is failing. Liver failure is very dangerous for anyone, let alone someone who is pregnant. For the health of Mueller and her babies, the boys were delivered seven weeks premature. Everyone is doing just fine now!




3. Mariah Carey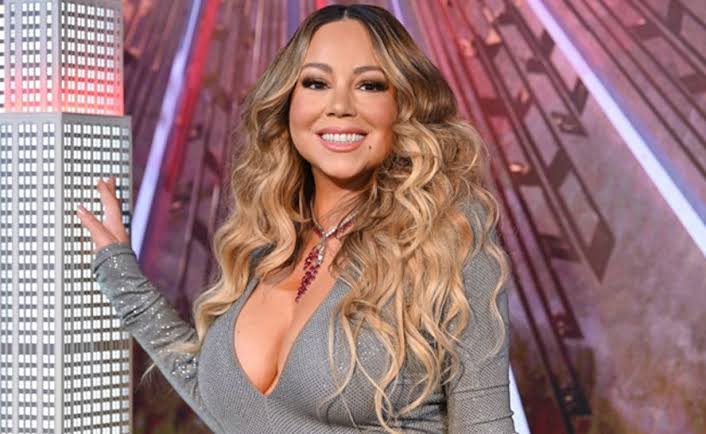 Our next diva needs no introduction, Mariah Carey is known and beloved all over the world, and when she met and married Nick Cannon, the world fell in love. Sadly, this marriage did not last, but it did produce two of the cutest twins we have ever seen. The couple gave birth to twins, Monroe and Moroccan in 2011. Her pregnancy was not without complications, which could have been life threatening to the darling diva.
Carey developed gestational diabetes as well as pre-eclampsia during her pregnancy. Pre-eclampsia is a condition for which a woman has high blood pressure matched with one failing organ. Doesn't sound too fun! Carey's twins were delivered by emergency C-section at 38 weeks. Carey was one of the luck ones who survived this condition, but there are many women who sadly, do not. Showing the importance of pre-natal check ups!




2. Laura Bush
Here we have a different kind of celebrity, a first lady. Laura Bush is the wife to George W. Bush, the 43rd President of the United States. She held the status of first lady from 2001 to 2009. Bush was very active in many initiatives focused on health, education and literacy. She was very concerned about these issues within the United States. Laura and George met in 1977 and wed only a year later. The two welcomed twin daughters, Barbara and Jenna, in 1981.
First ladies are also people like us, and experience complications during pregnancies. Laura developed pre-eclampsia and was forced to deliver her girls five weeks early via emergency C-section. No one wants to deliver their babies before it is time, but a woman with pre-eclampsia usually has no choice, as that is the only way to save mom and the babies. Fun fact, Laura Bush is the only first lady to give birth to twins.




1. Kim Kardashian
Kim Kardashian is no stranger to publicity, the Kardashian's have been a household name since OJ, and it hasn't stopped. When Kim married Kanye and welcomed two beautiful children the world could not stop talking. It is very public knowledge that Kim did not have a wonderful pregnancy, and was shamed by sanctimommies everywhere about the amount of weight she gained, the names she choose for her children and pretty much anything related to her mothering skills.
While it may seem like she is the girl who has everything, she actually had a pretty scary pregnancy complication that could have been fatal to her and her baby. The dreaded pre-eclampsia. Yup, Kim K was forced to have an early birth with her first child due to this condition which could have been fatal to her. After the scary situation, Kim is using her experience to reach out to other woman and trying to educate them on the symptoms to watch out for.
Source : https://www.babygaga.com/15-celeb-moms-who-almost-didnt-make-it-out-of-childbirth-alive/
Content created and supplied by: Ilovemt100 (via Opera News )
Opera News is a free to use platform and the views and opinions expressed herein are solely those of the author and do not represent, reflect or express the views of Opera News. Any/all written content and images displayed are provided by the blogger/author, appear herein as submitted by the blogger/author and are unedited by Opera News. Opera News does not consent to nor does it condone the posting of any content that violates the rights (including the copyrights) of any third party, nor content that may malign, inter alia, any religion, ethnic group, organization, gender, company, or individual. Opera News furthermore does not condone the use of our platform for the purposes encouraging/endorsing hate speech, violation of human rights and/or utterances of a defamatory nature. If the content contained herein violates any of your rights, including those of copyright, and/or violates any the above mentioned factors, you are requested to immediately notify us using via the following email address operanews-external(at)opera.com and/or report the article using the available reporting functionality built into our Platform See More