Before and after pictures of a former street kid melted people's hearts. This was a very touching rags to riches story.
A former street kid completely changed his life and became a doctor. A lot of people look down on street kids, instantly assuming that they chose to be on the streets. Some people even think that they are on the streets because of drugs, such as Nyoape.
He didn't really share his story of how he got into medical school, but he really turned his life around for the better. It is really motivating for young people who are from disadvantaged backgrounds.
It is really easy to accept your circumstances and think that your life is meant to be the way it is currently.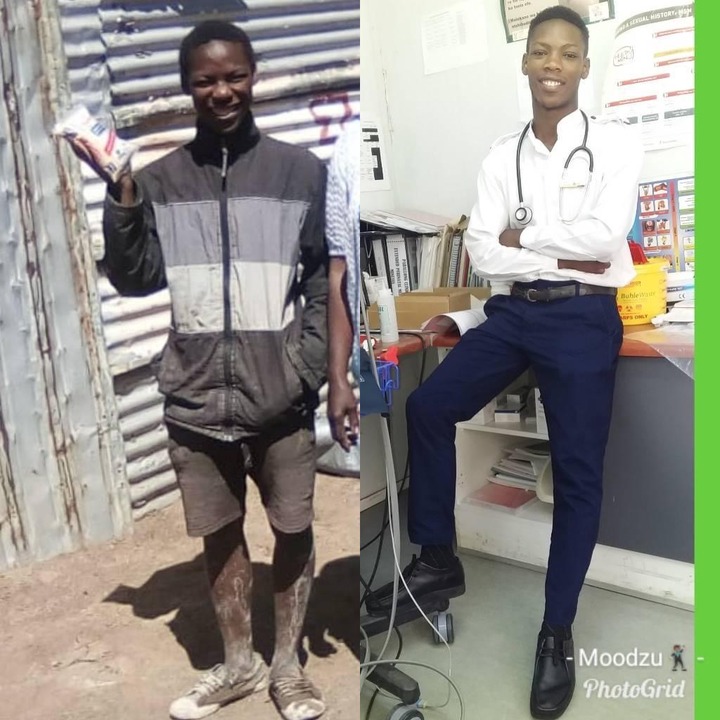 Telejane Tibisi posted the picture of his pictures on his Facebook page and he touched a lot of hearts with those pictures.
People who did not even know him were very proud of him.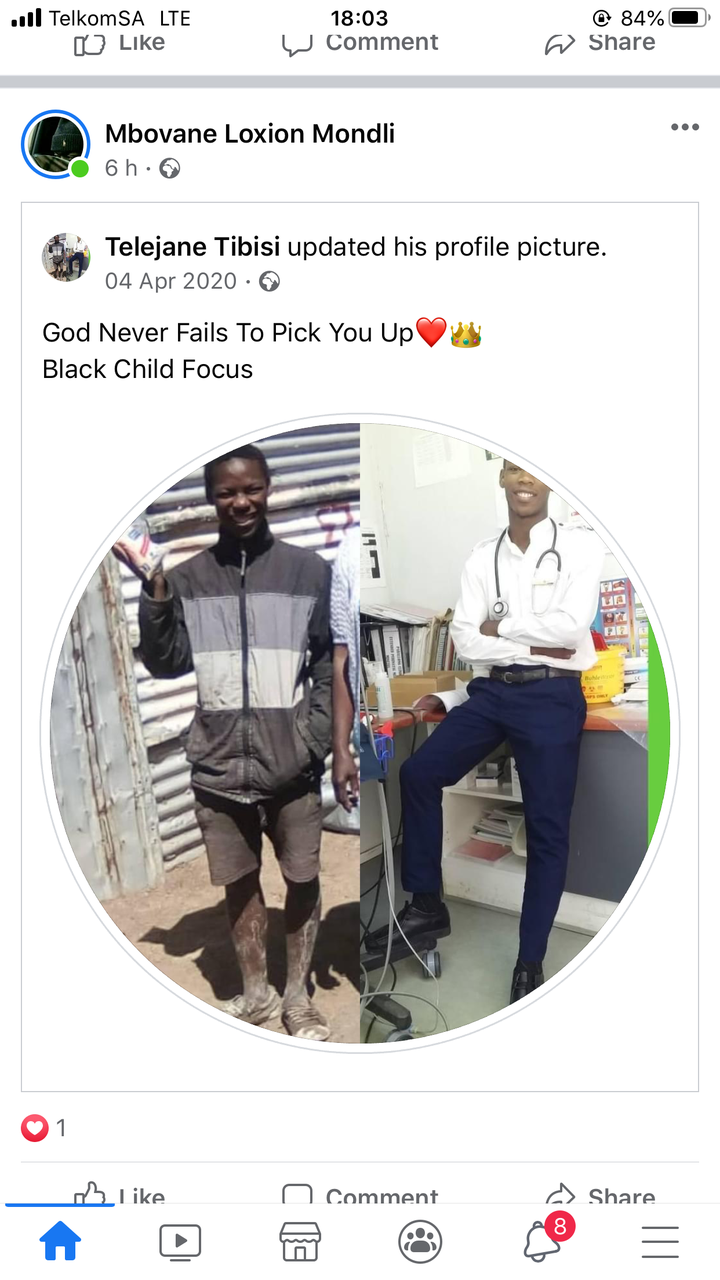 Content created and supplied by: nqobilem_ (via Opera News )