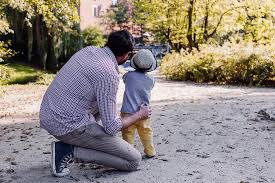 This is the question most people don't want to hear but at the end someone must ask this questions. 
Some men they don't care about others life they just think for themselves take it for example how to make someone pregnant and run away. How can you destroy someone life and pretend as if the is nothing wrong hepened who must take care of your mess. 
Brothers its so painful to grow without a father and its more painful to be raised by onather man who is not your biological daddy. If you can check the is a lot of children out there who are monsters today because of us men. Let me say this please before you open your zipp please please try to think the consequences of what you are doing. Try to think for that women whom you are using as your object of pleasure and think for the little one you are bringing to this world. 
Have you ever ask your self that why this new generation die early before their time? Let me tell you this it is because us as men who abandoned our children because the life of the child is in his/her parents especially fathers.
Check what the bible is saying on Ephesians 6 verse 1 where it says CHILDREN, OBEY your parents in the Lord [as His representatives], for this is just and right. 
Honor (esteem and value as precious) your father and your mother--this is the first commandment with a promise
That all may be well with you and that you may live long on the earth. it says honor your father that you may well and live long. 
How the children are going to honor their fathers if the fathers are not available to give blessing to their kids. Come on guys lets go back and take care of our children so that our kids will living long.
Let us stop giving onother men problems to grow our kids yet we are alive.
Lastly here is the question. How do you feel to see your own blood or child raised by a stranger in front of your eyes?
Content created and supplied by: Ibhoza22 (via Opera News )