They say Never trust your man around his baby mama because history will always repeat itself.
I choose to ignore that and trusted my man when he told me that what he had for his baby mama is a thing of the past the only reason that brings them together us thier child and nothing much.With that being said i decided to approach the baby mama so i can build some good relationship with her and maybe ask her to bring the child over.
As i was about to sent her a direct massage her i decided to go through her facebook pics and found her 5 times hotter than i am and i honestly coudnt help it but to question myself how could he leave such beautiful lady for me.
One night curiosity got the better of me and i went through thier texts and this is what i saw.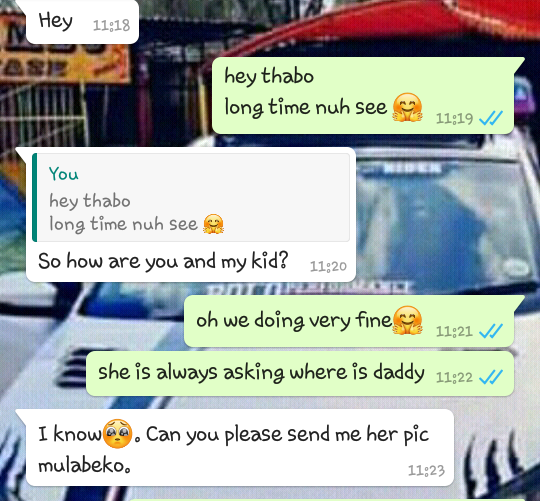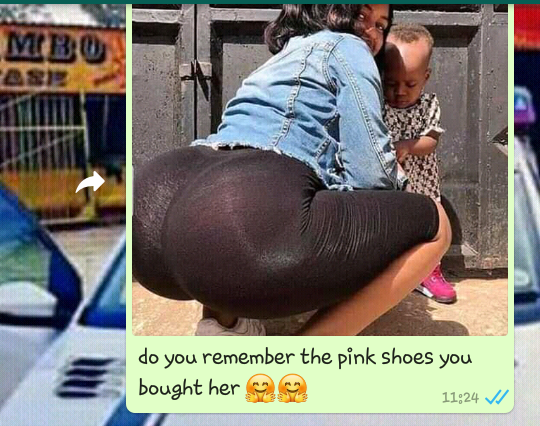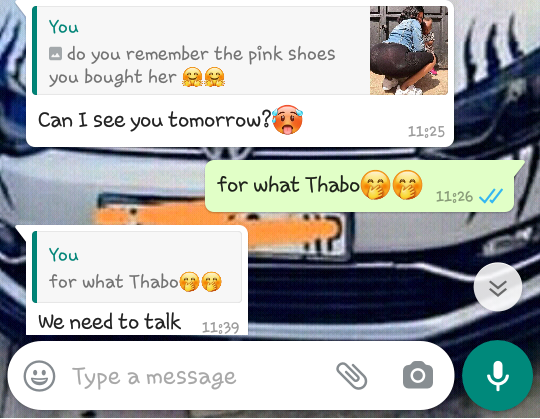 I am still struggling to understand why is it that she had to send a pic where she also appears because he said his child.
Although it is not clear what they are going to be meeting about something tells me that am at the edge of loosing my man to her because after he caught me going through his phone he has now installed a password which am not aware of.
Will it be a bad idea if i approach the lady and tell her to cut all ties with him and communicate all that has to do with thier child with him through me?
Content created and supplied by: RastaWrites01 (via Opera News )