Dr Zweli Mkhize has shared the most important news and also explained that there is a way, in which some pregnant woman would find it useless.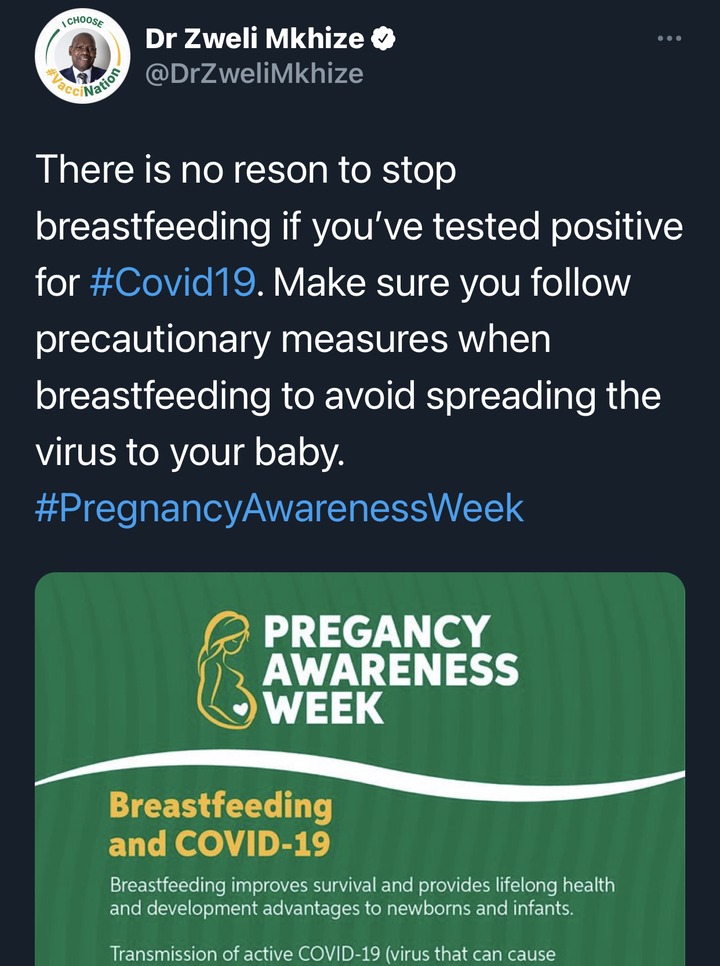 This however it is so important to to through and also to consider as it will help. There is no other way in which parents can do this but is to that they need to follow the orders and also take the steps. 
It has been explained that mothers can breastfeed their newborns but they need to be careful. They need to wash their hands before they touch the baby and also that, they need to make sure that they are careful.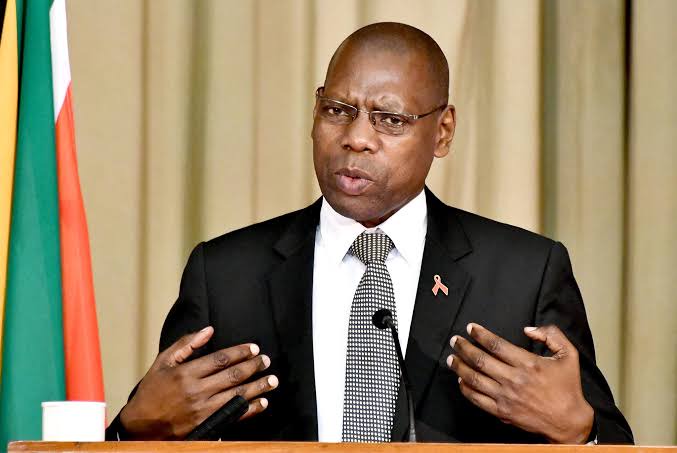 Link to the tweets and also comments- https://twitter.com/drzwelimkhize/status/1361735145028468741?s=21
For now there has not been a clear information about the coronavirus vaccine. The ones that were bought are less effective and also that they will expiring in April. 
@DrZweli, "There is no reson to stop breastfeeding if you've tested positive for #Covid19. Make sure you follow precautionary measures when breastfeeding to avoid spreading the virus to your baby."
SOURCE: SOCIAL MEDIA TWITTER
Content created and supplied by: LeratoHopeSerole (via Opera News )