Source https://twitter.com/kulanicool/status/1359123952459743235?s=19
A video of a black woman called maid, or who works for the whites at the white house which shows how she had been abused by her employee or what we call madam show her madam poring salavi at her face which is disgusting and so unfair.
This is how white people treat black people, it is so unfair how our parents are going through when they are trying to put food onto the table.
The madam of the house ho employed black person so she can do whatever she can on her deserve to go to the police we are all human being and we deserve to be treated like one not because of our race or color it should not decide how we are supposed to be treated.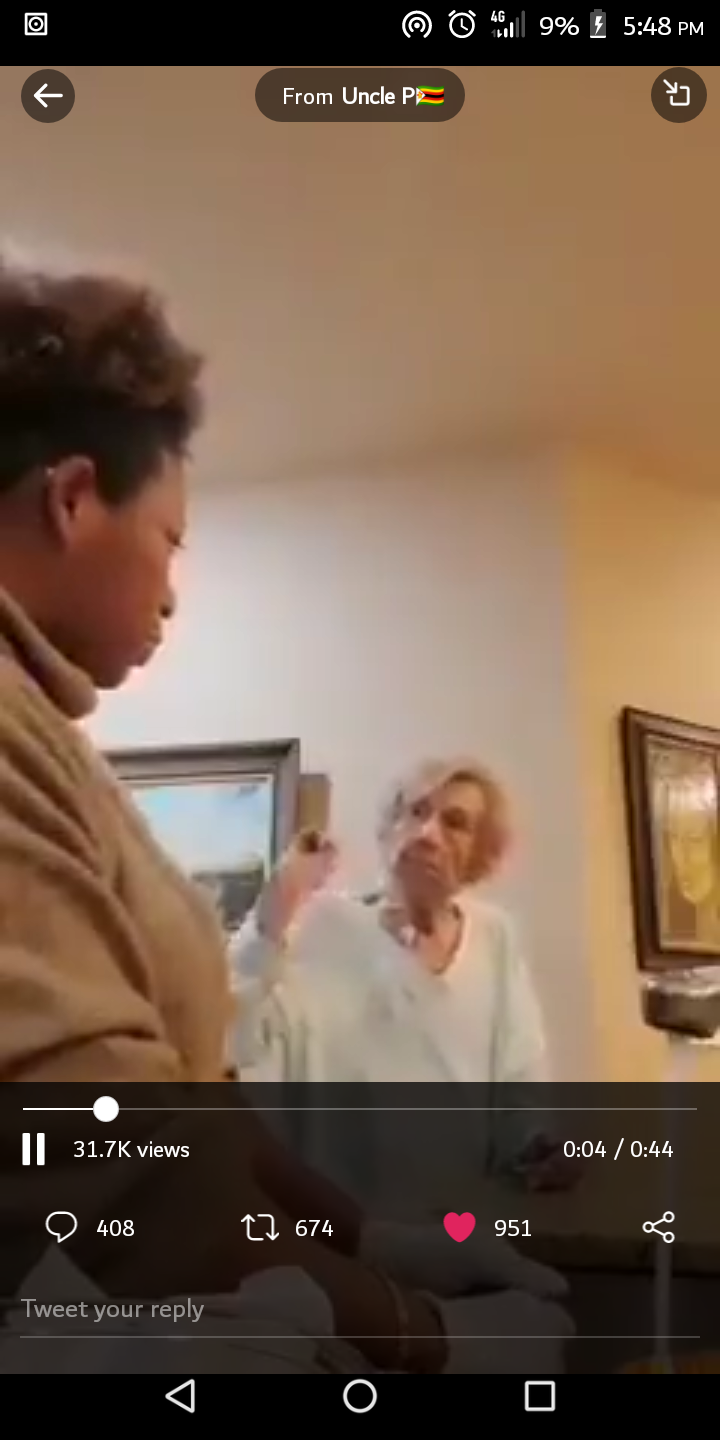 Many people got angry after they watched this video because Madam who hire the maid in their house has been doing this for several times and it's really inappropriate.
If you find yourself in the same situation will you still continue to work here because you need money??
Leave your comments below and do not forget to follow.
Content created and supplied by: azwi20 (via Opera News )