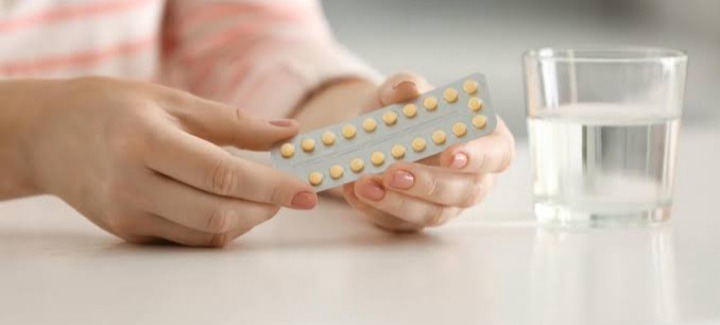 Contraception is the process of using various methods to prevent conception or what we call pregnancy. There are so many types of contraceptives provided in the public and private sector. It's a womans' choice to use contraceptives or not ,some choose the natural methods.
If you are using the pill or considering to do so here is what you need to know.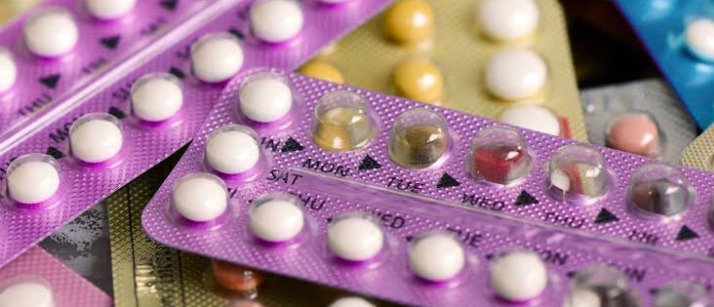 1.Spotting between periods
Breakthrough bleeding, or spotting, refers to when vaginal bleeding occurs between menstrual cycles. It may look like light bleeding or brown discharge.
Spotting is the most common side effect of birth control pills. It happens because the body is adjusting to changing levels of hormones, and the uterus is adjusting to having a thinner lining.
Taking the pill as prescribed, usually every day and at the same time each day, can help prevent bleeding between periods.
Learn more about spotting and birth control here.
2. Nausea
Some people experience mild nausea when first taking the pill, but this usually subsides. Taking the pill with food or at bedtime may help.
Birth control should not make people feel sick all the time. If the nausea is severe or lasts for a few months, it is best to talk to a healthcare provider.
3. Breast tenderness
Taking birth control pills often causes the breasts to feel tender, especially soon after a person starts taking them. Wearing a supportive bra can help reduce breast tenderness.
Along with increased breast sensitivity, the hormones in the pill can make the breasts grow bigger. Learn more here.
A person should talk to their healthcare provider about severe breast pain or other breast changes, especially a new or changing breast lump.
4. Headaches and migraine
The hormones in birth control pills can cause or increase the frequency of headaches and migraine.
Changes in the female sex hormones (estrogen and progesterone) can trigger migraine. Symptoms can depend on the dosage and type of pill. For example, low dose pills are less likely to cause this symptom.
On the other hand, if a person's migraine is associated with PMS, taking the pill may actually reduce their symptoms.
5. Weight gain
Birth control pills often list weight gain as a possible side effect, though research has not yet confirmed this.
In theory, birth control pills could lead to increases in fluid retention or water weight. They could also lead to increases in fat or muscle mass. However, some people may instead report weight loss when taking the pill.
According to a 2017 article, there has not been enough research to confirm whether the hormones in birth control pills lead to weight gain or weight loss.
6. Mood changes
Hormones play an important role in a person's mood and emotions. Changes in hormone levels, which taking the pill may cause, can affect a person's mood.
Some research, including a 2016 study of 1 million females in Denmark, suggests a link between hormonal contraception and depression.
If a person is concerned about mood changes, they can talk to their healthcare provider. If the symptoms are linked to taking the pill, changing pills may help.
7. Missed periods
Taking birth control pills can cause very light periods or missed periods. This is because of the hormones they contain.
Depending on the type of birth control, people can use the pill to safely skip a period. Learn more here.
If a person suspects that they may be pregnant, it is best to take a pregnancy test. The birth control pill is very effective, but pregnancies can occur — especially with improper use.
Many factors can cause a late or missed period, including:
illness
travel
hormonal problems
thyroid problems
Learn about the possible causes of late periods and some reasons that birth control causes missed periods here.
8. Decreased libido
The pill can affect sex drive, or libido, in some people. This is due to hormonal changes.
Other people might experience an increased libido by, for example, removing any concerns they may have had about pregnancy and easing any symptoms of PMS.
9. Vaginal discharge
Changes in vaginal discharge may occur when taking the pill. This may be an increase or a decrease in vaginal lubrication or a change in the nature of the discharge.
If the pill causes vaginal dryness and a person wants to engage in sexual activity, using lubrication can help make this more comfortable.
These changes are not usually harmful, but alterations in color or odor could point to an infection.
10. Eye changes
Some research has linked hormonal changes due to the pill with a thickening of the cornea in the eyes. This does not suggest a higher risk of eye disease, but it may mean that contact lenses no longer fit comfortably.
People who wear contact lenses can talk to their ophthalmologist if they notice any changes in their vision or lens tolerance.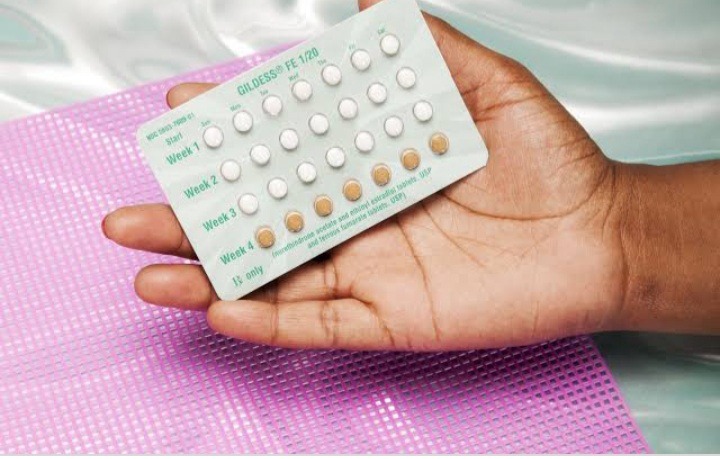 Source https://www.medicalnewstoday.com/articles/290196#side-effects
Content created and supplied by: Health2.0 (via Opera News )