Alcohol abuse it's dangerous to people's health. That is why SAB made it clear that people should drink responsibly and not overdo it because they know the danger of overindulging alcohol. At the back of every bottle of alcohol, it's written that no alcohol should be sold to children under the age of 18. And kids under the age of 18 are also not allowed anywhere near a liquor store.

But people were left in shock after a picture of underage kids drinking alcohol went viral on Social social media. By just looking at that picture you could see that those kids are not older than 15 they are very young.
The biggest concern about this whole thing is that how did they get hold of this alcohol? because number one they are not allowed to go anywhere near any liquor store. Could this mean an adult did this, is the one who bought this alcohol for these kids?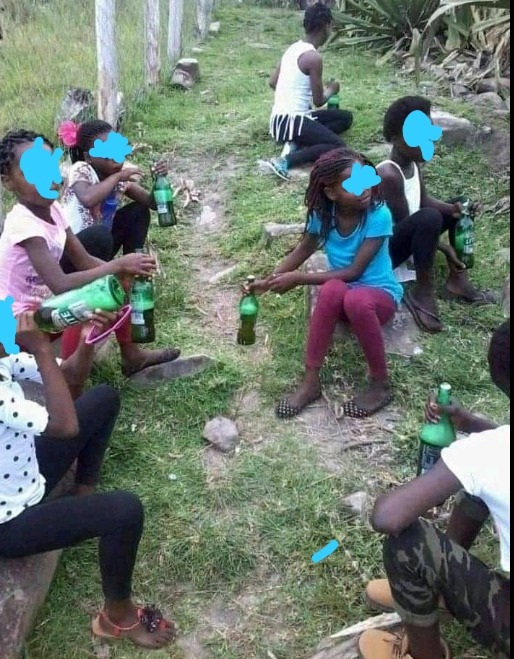 This is unacceptable, kids drinking alcohol like nothing is wrong, These kids are still young to be doing this kind of thing, Alcohol is not only dangerous to them but it will also damage their brains.
Parents should learn not to drink alcohol in front of their kids, that's one of the problems why kids do this kind of thing because they saw someone else do it.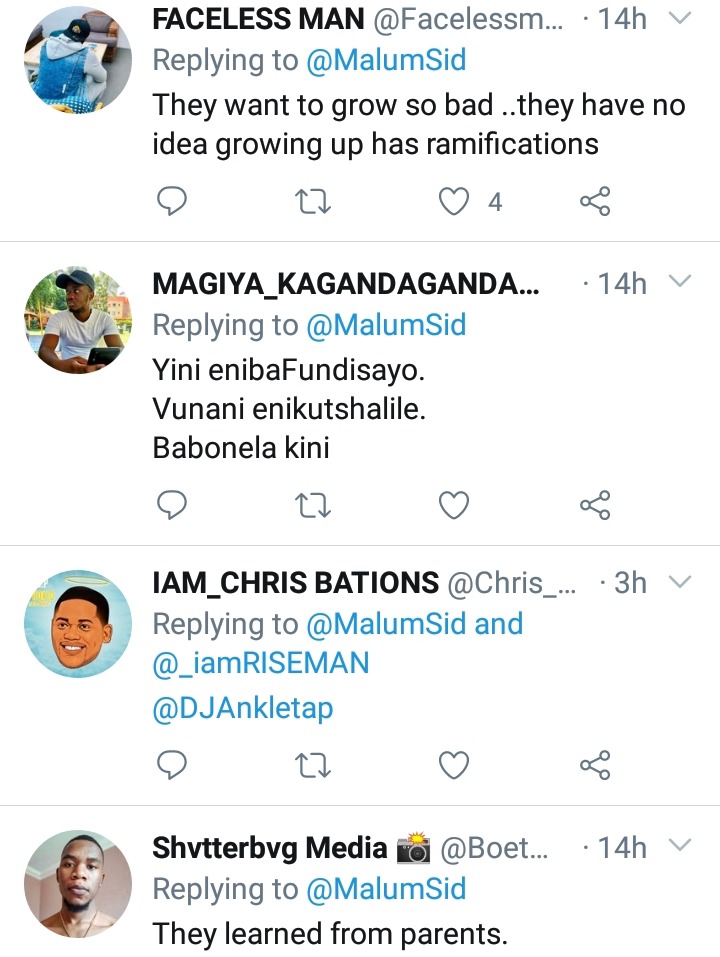 What's your take on this matter.
please leave your comment below, don't forget to like and share
Don't forget to also follow me for more news
Content created and supplied by: JBMBAMBO (via Opera News )