Kids need to be taught everything. When they are born they do not know anything. It is our duty to teach them how to talk walk and even eat.
Sometimes when kids are not monitored they end up doing something that can end up harming them. Or even cause death. A certain picture of a baby sitting on the veranda has been trending on social media.

 The child seemed to be playing with hot chillies. I'm sure he was not even aware of what they may do to him. He was crushing them with his bare hands. People got chills just looking at the picture. They were more concerned of what would happen if he were to touch his eyes with the same hands that wee touching chillies.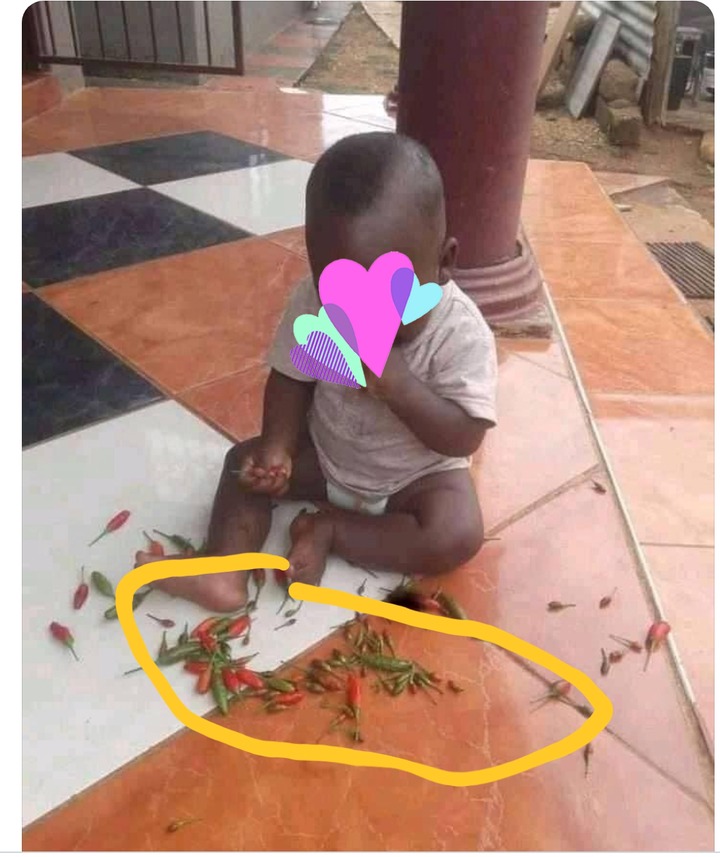 This is a lesson to all other parents to always keep their children monitored to avoid things like these. Things that could land them in a hospital.
Content created and supplied by: Rumbiekay (via Opera News )