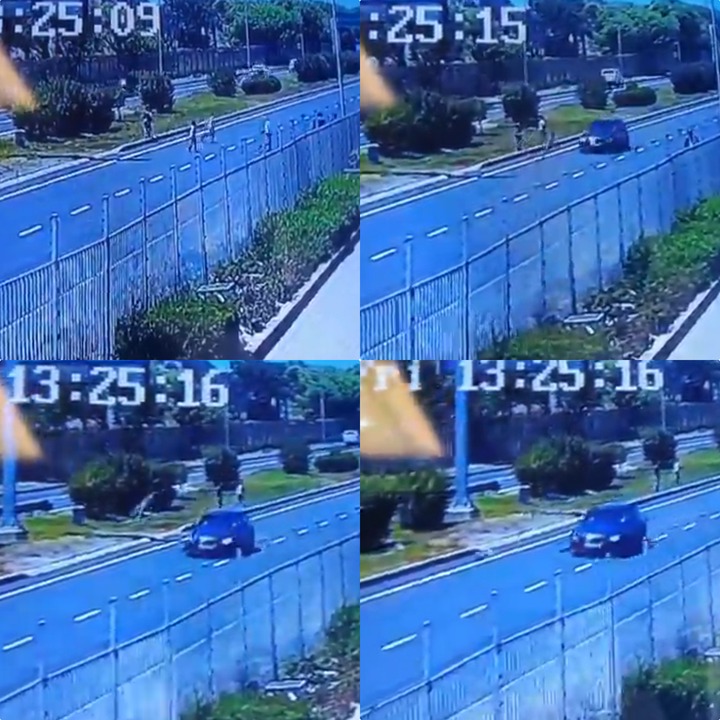 SENSITIVE!!!!!
Teach your kids NOT to play on the N2!!!!
They think it's a game and make mistakes when they brag to be cool.
The video shows an incident where kids were playing on the N2 Highway before one of them got ran over by a vehicle that was traveling down at high speeds.
You don't know what they call this game but it seems like they are running up and down across the road trying to avoid cars and from the looks of it they are trying to miss the vehicle by an inch, so that kid did not anticipate how fast that vehicle was traveling in as he tried to cross the road just as it was approaching.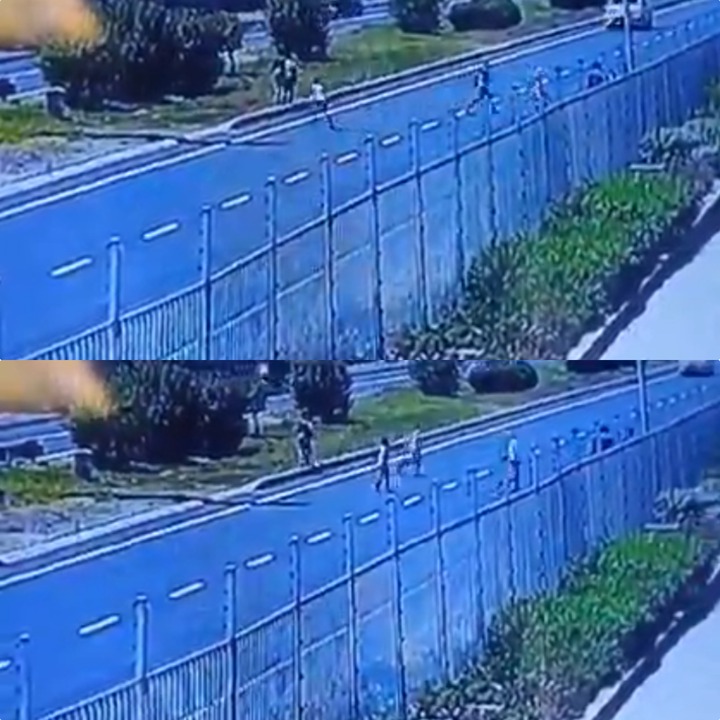 The incident has caused a stir on social media with many people blaming with the whites for taking black people's land now they have left nothing for their children but to play stupid games on the road, if the white had left the black people alone they will be having enough money to buy their children PlayStations instead of the government giving them social grant and leaving them even more impoverished.
Many people hope that these children are not foreign nationals who don't know how Road to work and I just playing reckless games on the road, perhaps they come from a distant village where there are not a lot of vehicles especially since you saw the board is being flooded by foreign nationals from Mozambique and Zimbabwe who knows who came into the country and who didn't.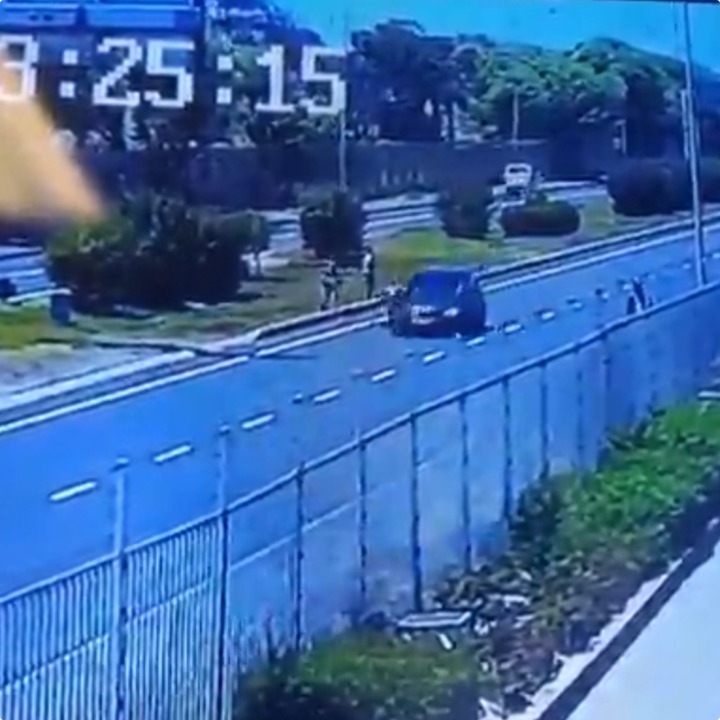 Of course parents have to teach their children better games instead of going around and playing with motor vehicles which is only a Recipe For Disaster, one child was knocked over by a car and it seems like he perished on Impact.
The motorist even stopped his vehicle and his case is the black person would be running right now and trying to avoid the repercussions of his actions or non-actions, this is a sad ending to a child's life and the traumatic experience to his friends who will forever remember that incident where they lost their friend to that game and you can rest assured that they won't be playing this game for a very long time.
I am even sure why it is assumed that these kids were playing on the road. What if they were innocently trying to cross the road. 
That little boy may have been terrified by the fast moving cars and ended up being confused. You saw how he returned halfway across the road. Being scared and have friends encouraging you to cross can cause a temporary loss of concentration. 
These kids were by no means on a suicide mission. A life has possibly been lost in a tragic way and that boy or his family, and even the driver of the car involved do not deserved it... we cannot point fingers, more so, this footage is not even enough for anyone to conclude anything.
https://www.facebook.com/101524608013489/posts/275614750604473/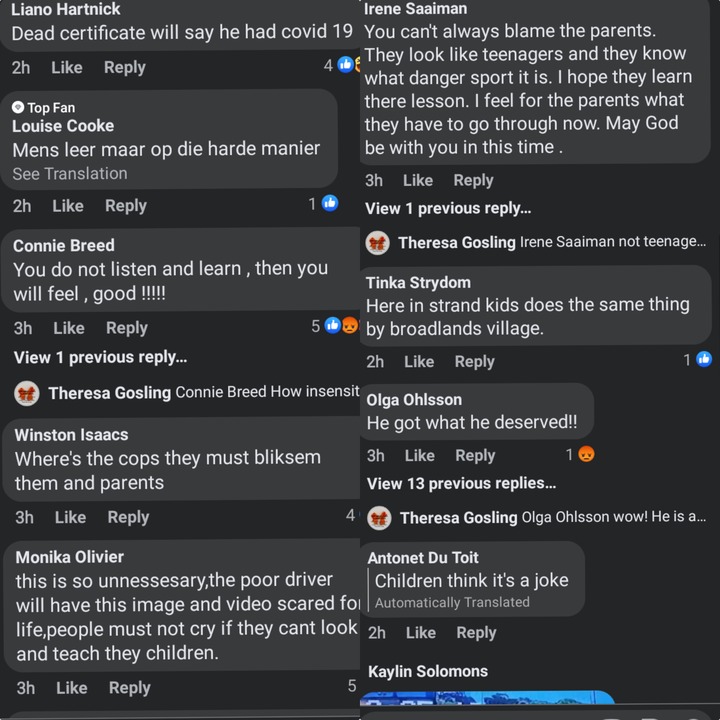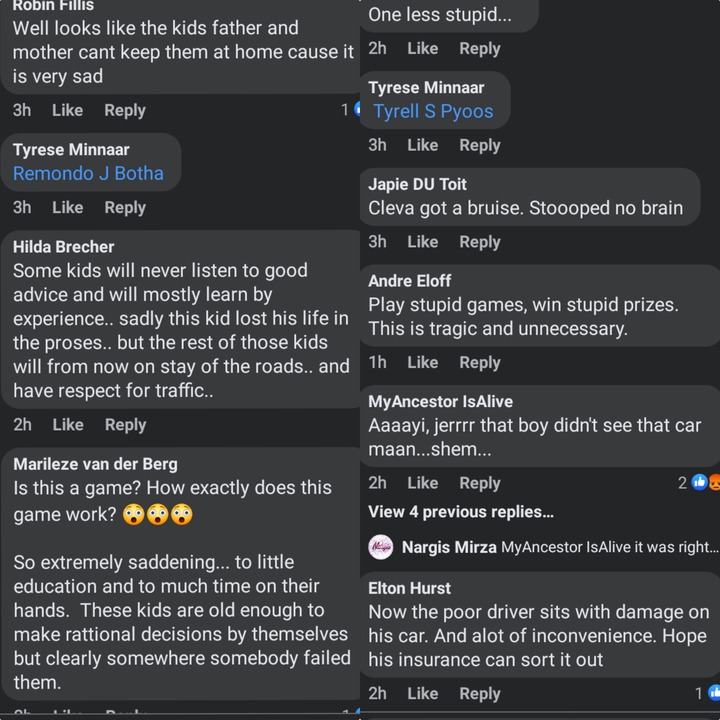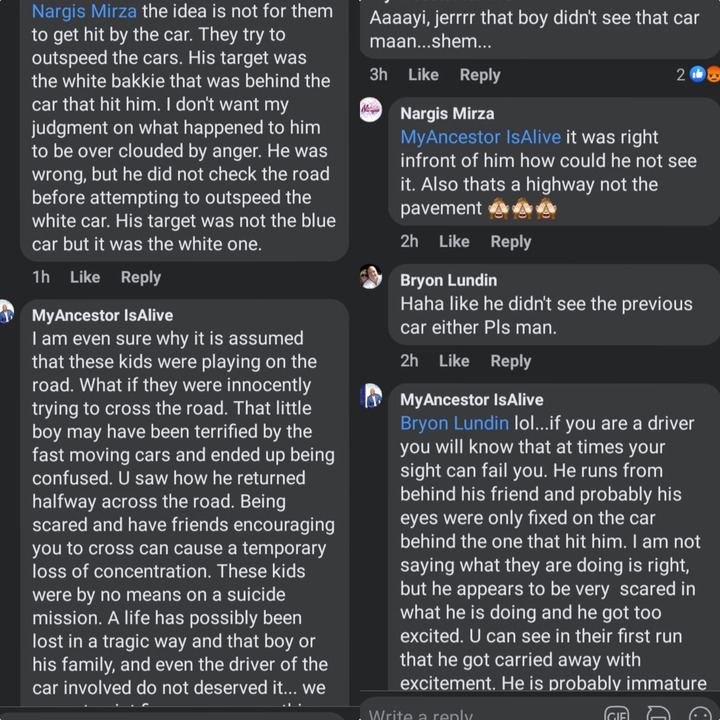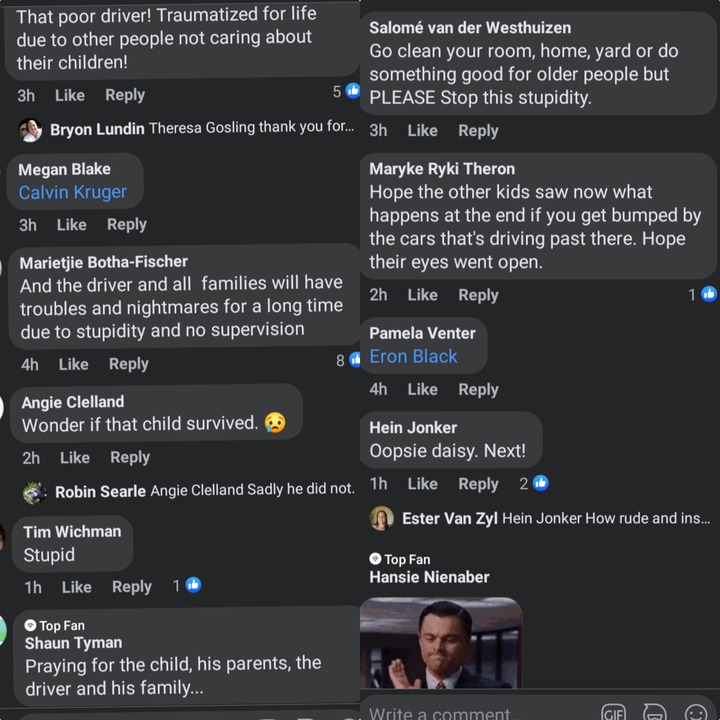 Content created and supplied by: Heist.money (via Opera News )