I also know you HATE being disrespected.
But, if you are triggered by their disrespectful behavior, your brain goes into survival mode too. You are not able to think rationally. Your responses will either be filled with anger, yelling and punishment or you will shut down and give up.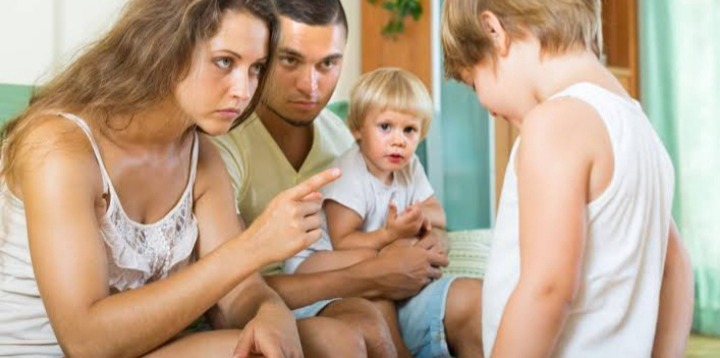 We can't teach our kids to be respectful by treating them with disrespect.
Thankfully, there is a way to teach your child to talk about big feelings without being emotional or disrespectful
DO THE TEACHING LATER
Once everyone is calm, you can talk about what happened and how to do it differently next time.Waiting or delaying your response does not mean that you are a passive parent or you're saying that disrespect is OK.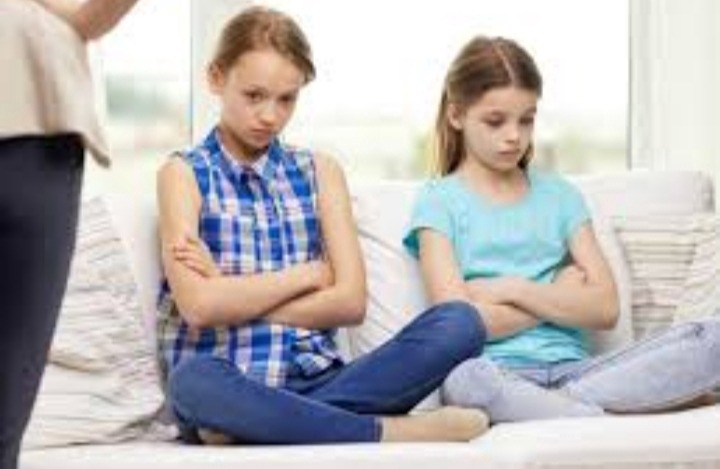 At the age of 14 years old I had recently started 8th grade, held a very positive relationship with both my parents (and step-parents for the most part), and experienced a fairly average childhood aside from some family issues that more or less hadn't effected me drastically. On October 23, 2014 I went through my day as I usually would to my knowledge, though I don't remember it much considering nothing unusual had happened, until that night.
I remembered around 10pm that it was my grandmother's birthday, who i was close with, and I knew I had to call her to wish her a Happy Birthday. Luckily my grandparents are night owls for their age, so they don't turn in until about 11pm. I picked up my phone, hoping she was still awake and trying my best to remain calm so she didn't think I had forgotten. The phone rang, and I heard a male's voice on the other end say "hello?" with fragility. It didn't sound like my grandfather, but I couldn't imagine who else would have been picking up their phone that late at night. In my confusion I responded "Pappy?" and I quickly found out who it was. My uncle was the one to answer the phone and I heard him yell "It's Maddie Paige!" I could hear my grandparents and aunt clamoring in the background to get to the phone. My grandmother took the phone and immediately said "Maddie, are you okay?" I knew at this point something was wrong because of the panic I had been hearing from the other end of the line. I responded, in the nicest and most calm tone I could, "Yeah Gram, I'm fine, I was just calling to wish you a Happy Birthday before you went to bed." I could tell she had moved the phone away from her face a bit and heard her say "Oh dear Lord, she doesn't know!" My heart started racing and my chest was getting tight. Did something happen to my grandfather? Is someone else in the family hurt? I was lost. Half speaking to me and half speaking to the room, after attempting to form a sentence to me, she exclaimed "oh I can't tell her!" I responded "what? Can't tell me what?" All she could say was "Sweetie, your daddy was in an accident. Call [stepmom], she knows more than I do." I tried to ask questions and I wasn't thinking anything terrible was wrong. A car accident maybe? But I knew he was okay. My dad is my rock, and he would be around forever. My grandmother pushed the questions off and kept telling me to call my stepmom. So I did exactly that.
Alone in my bedroom, my mother and stepfather downstairs getting ready for bed, laughing, and having no clue what's going on, I frantically dialed my stepmom. It didn't take long to get an answer, but when I did confusion struck again. For the second time in a 10 minute span, someone unexpected answered the phone. Another man, this time I wouldn't have guessed who he was unless he told me. "Hi honey, this is [dad's friend]" I was familiar with him so I said hello and started with my questions again. He asked, "are you home alone?" I said no and that my mom was in her bedroom. I tried explaining the conversation I had just ended with my grandmother and asking where my stepmom was. Once he responded again, the room started spinning and I was running down the stairs to my mom. I was in shock. "Honey, your daddy passed away." His words echoing in my head as I was screaming for my mom, phone still in hand. She had no idea what I was yelling about; I was 14 and overdramatic. I got to the bottom of the stairs and she met me outside her bedroom. She was asking "what? What's wrong?" Panicked and physically feeling my heart break, I screamed "Daddy's dead!" Herself experiencing the confusion, she asked me to repeat. I was already doing it though. I fell onto her bed before she could even get ahold of me, and she took my phone from my hand seeing that there was a call still on the line. She tells me that the screams I let out were something you can only create in a moment of pure heartache and pain. She laid on top of me and I tried to fight her off. I felt like I was suffocating and all I could do was get out of my own skin. While she's trying to calm me down she was also trying to grasp the situation. She had no idea who was on the other end, but she started with her questions as well and let out a loud "Oh Jesus Christ! No!" My stepdad was sitting on the edge of the bed also confused given that he didn't understand teenage girl scream-crying, and she relayed the message clearer for him.
I know it seems that my story seems more like "the hardest thing you were told by a parent," but to this day I know it has effected my mom in so many different ways that I can't even understand. I didn't let the true sadness settle into me until I had to say it out loud and it was said to her. Her and my dad maintained a great relationship after their divorce in an effort to keep my brother and I out of conflict. She hurt just as much as I did, and she has given up a lot for me since. She had to push her grieving aside to help me with mine and make sure I wasn't forgotten. She hadn't even lost a parent either, so she was left unsure of how to help me best. As with any death, she had to make sure people were aware. Except as the ex-wife she was alone in that moment. She had to contact every person from the life my parents once shared together and repeat the same painful sentence over and over again. I live happily now 5 years later and having just started college with a clear conscience that my relationship with my dad was amazing. Our last conversation face-to-face was our routine "have a good day, I love you" with a kiss on the cheek and light conversation of when I'll see him again. My mom on the other hand has lived with pain and taken a long journey in her grieving process to come to terms with the way they treated each other from beginning to end. Though, I will say that I think now she's at about the same point as I am, if she didn't get here first.
In the moment, I felt pain in such unimaginable ways that I couldn't bare to feel again. Now as a young adult with more life-experience and understanding of the world around me, I hate that I ever had to say those words to my mom.
What else increases disrespectful behavior in teens?
Here are three almost guaranteed ways you can unknowingly encourage disrespectful behavior in your child – and what you can do instead:
1. Don't Take Everything Personally or Overreact
Pretty much every teenager pokes relentlessly at their parents, expressing their frustrations in various ways. Eye rolling, scoffing, smirking – those are all tools in the teenage arsenal that convey their disregard. And as we all know, those mild, irritating behaviors can get under your skin. Kids are looking for those weak spots, those places where they can drag you into defending yourself or your rules.
If you take it personally, it's going to be hard to respond effectively. If you react to every single one of those behaviors, you're not likely to see any change in your child. While these things are annoying, they aren't necessarily something to correct.
James Lehman talks about ignoring the little disrespectful things your child does – especially if she's otherwise complying with your rules. The kid who mutters under her breath as she stomps off to do as she's told is behaving like a typical, normal kid. It's when your kid treats people badly while refusing to comply with expectations that you need to jump in and correct the behavior.
What to Do Instead:
Decide which behaviors you're going to focus on, and which you can ignore. Remember that those mildly irritating behaviors aren't about you, they're simply an expression of frustration. Your role is to deal with your child or teen's behavior as objectively as possible.
It doesn't mean you won't be irritated. Just find ways to handle that emotion away from interactions with your child, if possible. Let it go, and stay focused on the topic at hand.
2. Don't Bad-Mouth Other People
Life is stressful sometimes: bosses are challenging, neighbors get too loud, family members can be irritating. As a parent, you'll have plenty of opportunities to show your kids how you manage your behavior when you're annoyed or upset. Kids "watch us for a living," as the Lehmans say. If you talk badly about others or treat other people with disrespect, don't be surprised if your child follows suit.
What to Do Instead:
Parents have to role model better behavior for their kids. Remember, they're watching you, even if they don't seem like they care what you do. If you value respect, model respectful behavior. Do your best to show them the way it should be done.
3. Don't Take Your Child's Side
Wait, what? What does taking your child's side have to do with disrespectful behavior?
Let's say your child complains about how much homework he has, calling the teacher names and generally being disrespectful toward her. You might agree that this particular teacher does give too much homework.
If you take your child's side in this case, you might say you agree that you think the teacher is stupid, and that she's doing a terrible job. You agree that your child doesn't have to do all that homework because clearly, the teacher is wrong.
When you side with your child, in effect joining them in disrespectful behavior, you're showing them that you don't have to be respectful to someone you disagree with. The message your child hears is: if you think someone is wrong,then you have a right to be rude.
What to Do Instead:
The truth is, neither you nor your child has to agree with someone to treat them respectfully. Even if you think the teacher (or the coach, or the boss, etc.) is wrong, let your child know that regardless of how they feel, they still need to find a way to act appropriately.
One benefit of this approach is that your child will most likely encounter plenty of people in his adult life he disagrees with. Help him learn the skills he needs to handle those disagreements calmly and appropriately.
Content created and supplied by: SenzeniBrave (via Opera News )