Four people including three toddlers have been killed in a crash on the N1 near Touwsriver in the Karoo. The crash happened when the car they were travelling in hit into the back of a stationary truck this morning....
About 5:30 or so, they had uprighted the remains of the truck and were using tow trucks to get it out of the ditch. Lots of folks slowing traffic down and directing it around closed lanes.
: Dangerous, life-threatening driving conditions are occurring due to icy roads across the region. Several roads are closed due to the numerous accidents that have occurred. Please stay off the roads! If you have to be out, take it slow!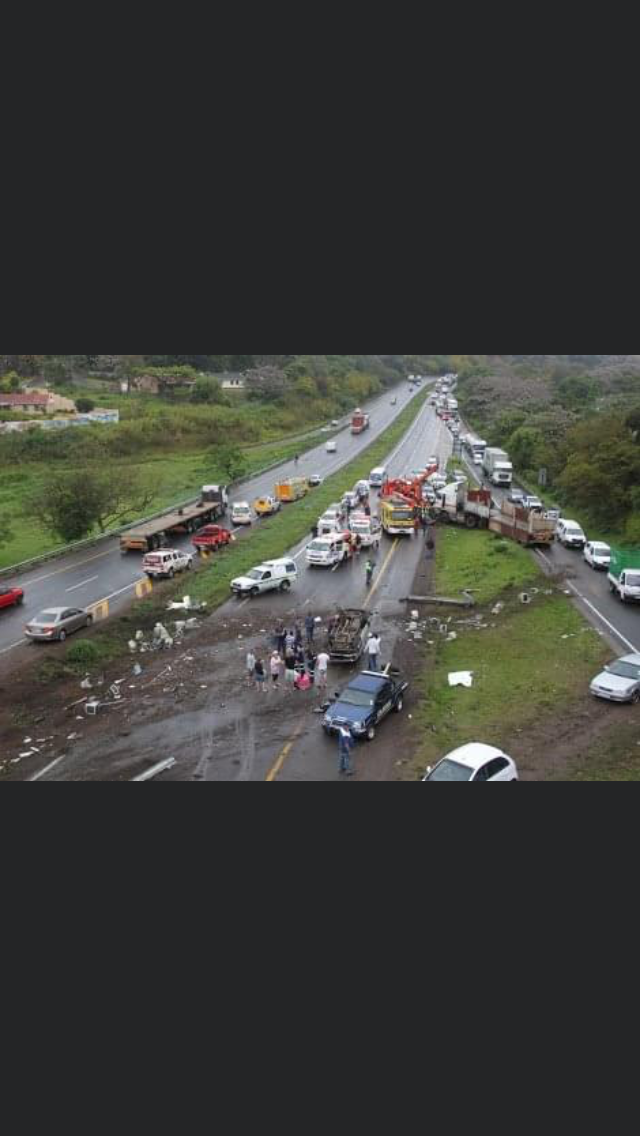 I'm convinced that accidents on the road are caused by not only speeding but lack of patience and counterflow driving. There needs to be severe punishment for breaking driving laws... May be then, people will adjust...
🚨 We are working multiple accidents throughout the city on our freeways due to the weather and slick conditions. Please slow down and drive with caution. 🚨
Content created and supplied by: RethabileMa (via Opera News )