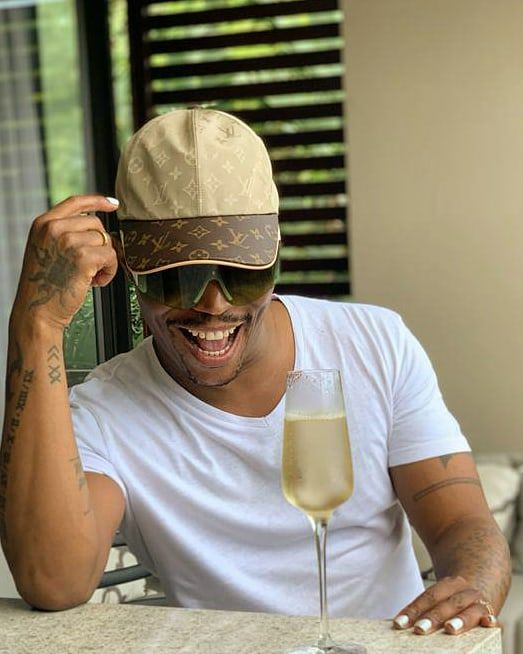 While people on Twitter were shocked that Rich Mnisi is selling xibelani skirt for an amount of R59 999, Somizi was making his order of this thought by many 'expensive' xibelani skirt.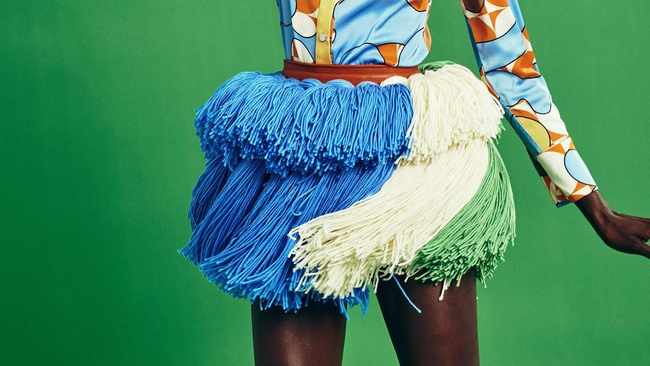 A price tag that had a shocking price for many people on Twitter went viral yesterday. Someone who was shopping at Rich Mnisi's store online came across a xibelani skirt costing R59 999 and that was publicized, causing Rich Mnisi to trend as people were devasted.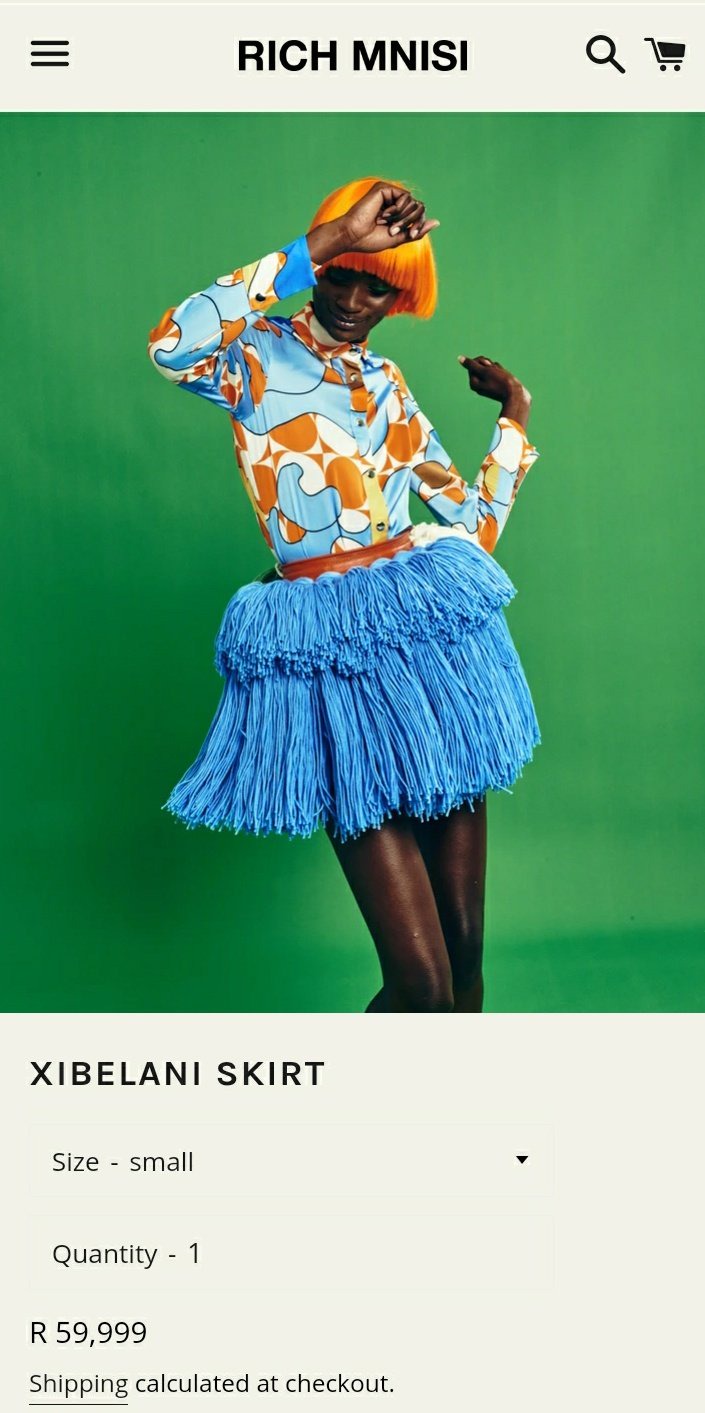 As shocked as other people were, others were just not bothered by this price tag and this includes Somizi Mhlongo-Motaung. Somizi Tweeted about Rich Mnisi saying that "MNISI IS RICH.....RICH IS MNISI" and that arose a lot more comments from the public whereby one of the commentators on Somizi's tweet asked Somizi to buy the xibelani skirt and Somizi's response was that he has already placed an order.
To confirm that, Somizi embedded a screenshot of his call logs which shows an incoming call from Rich Mnisi yesterday at around 18:28.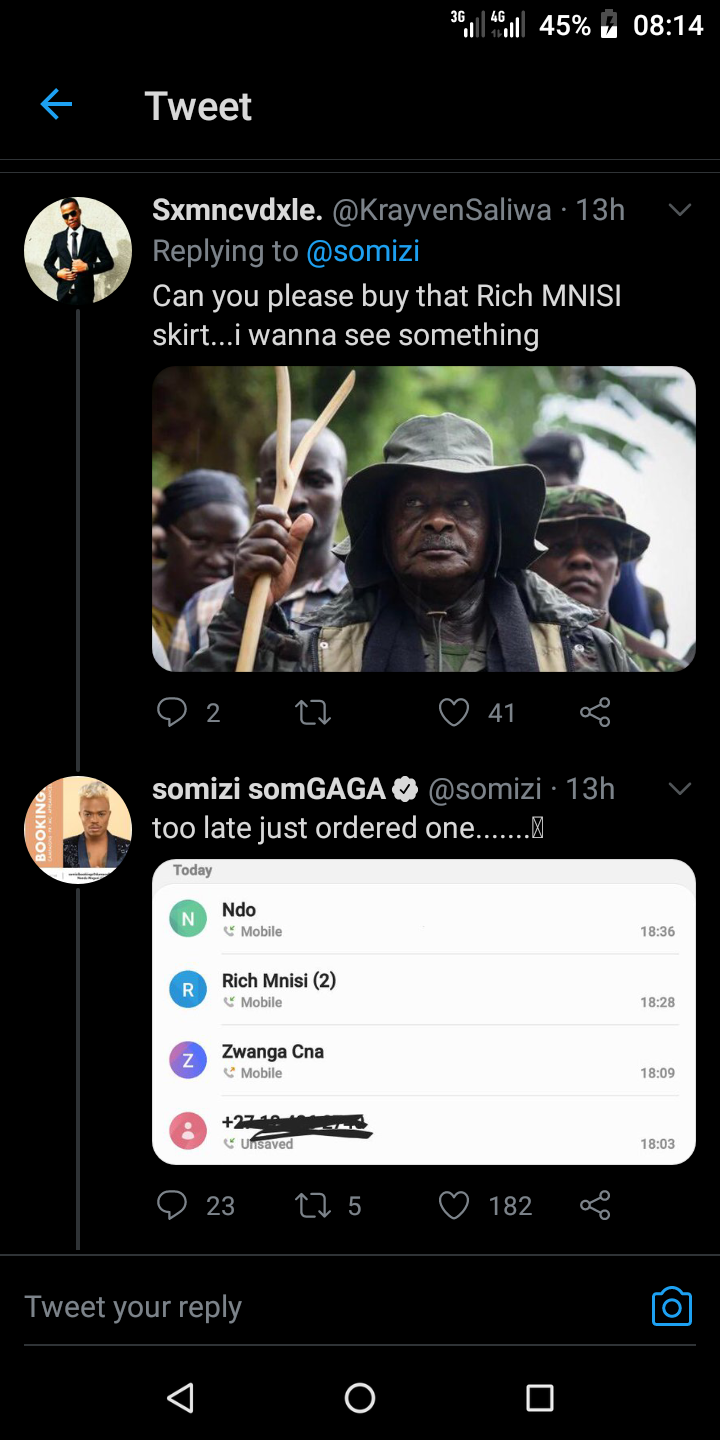 Expect to see Somizi wearing a xibelani skirt soon.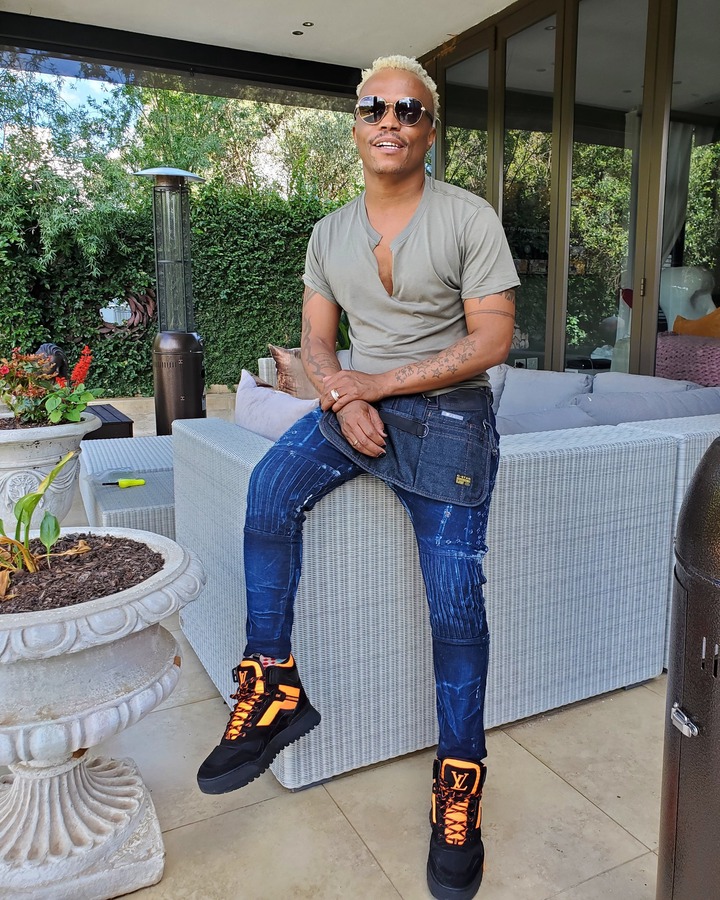 Content created and supplied by: AngelShikwambana (via Opera News )