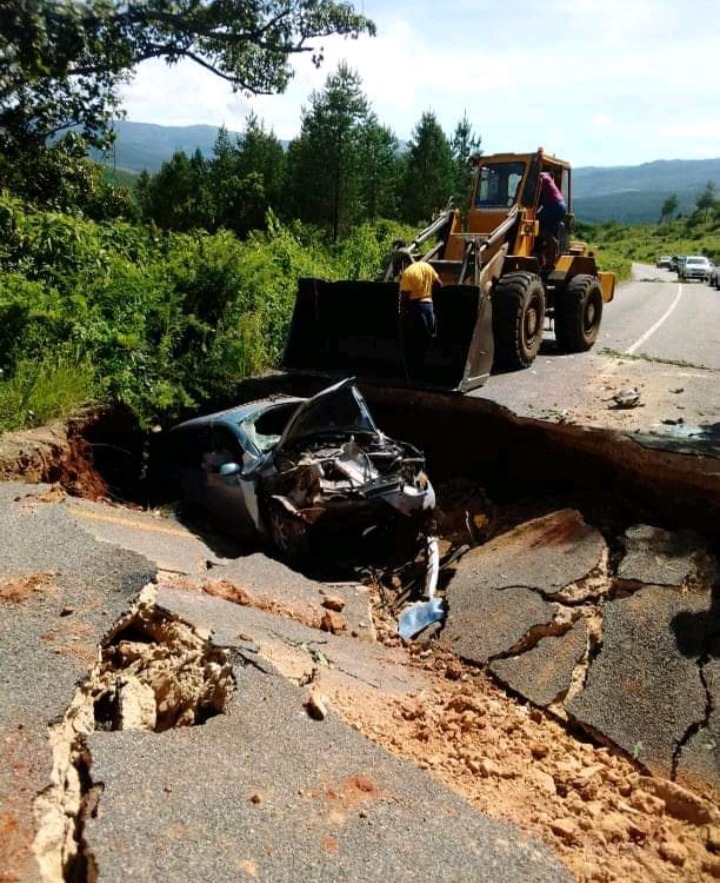 Zimbabwe is a country suffering from economically crisis they are facing many challenges trying to revamp the collapsed economy , the government is failing to help provide a decent living for its citizens , at it is probably one of the most poorest countries in the world , even worse now as things are real getting very tough at the moment with the corona virus pandemic and also cyclone Idai causing discomfort among the people , the situation is bad people turn the government for help but it can't help them.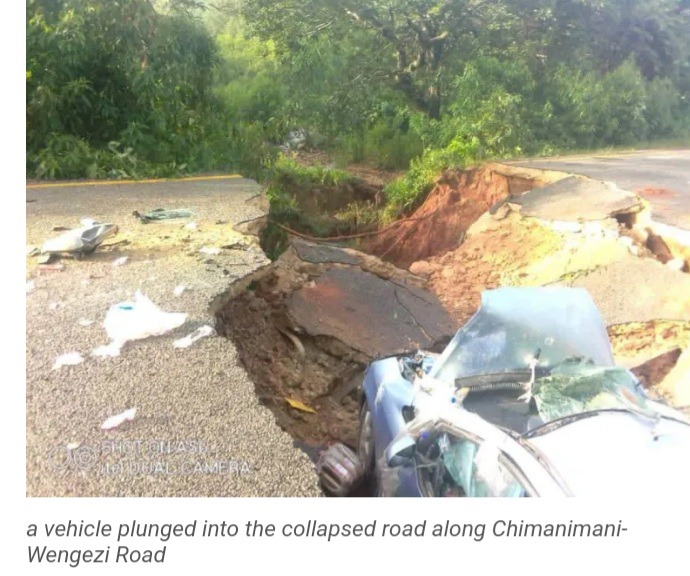 The picture above its the Chimanimani road in Zimbabwean road causing a stir on the internet , the Chimanimani tar road which was constructed not long ago is collapsing causing much problems for motorists to drive through , according to records they claim its because of poor workmanship and that the contractor supposedly used cheap material , but the contractor refused those claims blaming it all to the Cyclone Idai floods disaster.
The situation is very bad in Zimbabwe the heavily poverty stricken that is very much why most of the Zimbabweans are scattered around the world in search of greener pastures .
According to the economics books the wealth of a nation lays on minerals , the more minerals you have to wealthier the country becomes , Zimbabwe is a country blessed with lot of minerals Gold, Diamonds , Platium , Coal , and Chrome just to mention a few one would wonder where is all the wealth coming from minerals going , why is a country blessed with so much becomes so poor.
Source https://www.zimeye.net/2021/02/01/masimba-construction-forced-to-respond-to-chimanimani-community-concerns-over-poor-workmanship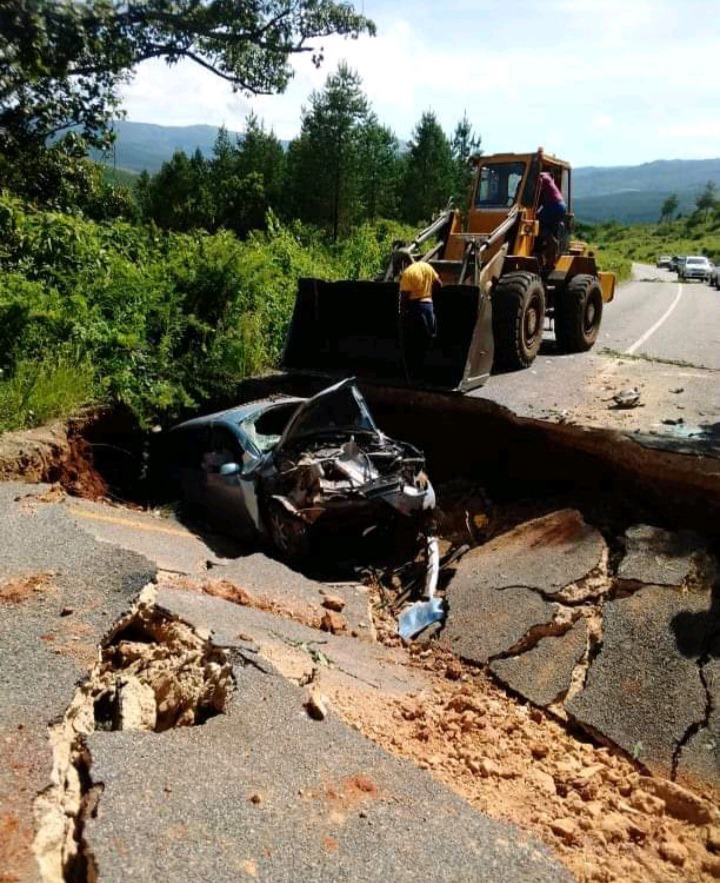 Content created and supplied by: Cm_Correct (via Opera News )