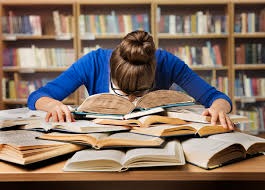 With just a week away from the re-opening of schools, I saw it fit to share with you guys some of the effective ways which I used to utilize during my school years because I know just how stressful studying for a test or an exam can be.
Avoid Distractions
Paying attention when studying helps a great deal because attention is a significant component of memory which is why you need to avoid distractions by all means.
Some of the distractions which might make it hard for you to focus your attention on studying can be music, television, cell phone and even people. 
Do Not Cram
Cramming your study information robs your mind of the adequate time to process that information thus cramming should be avoided by all means when studying.
The best way to do this is study ahead and as regularly as you can for best results in a test or exam.
Organize Your Study Material
You can organize your study material by means of grouping or clustering concepts which relate and studying them in those groups. That way you can easily grasp your study information.
Use Mnemonic Devices
Mnemonic devices are association techniques which you can use to remember information. You can do this by coming up with a rhyme, alphabets or songs to help you best remember what you are studying.
Visualize Concepts
Visualizing concepts can be by means of paying special attention to pictures or graphic representations. If no visual cue is available for whichever information you are studying you can simply create your own. 
Content created and supplied by: She_King (via Opera News )