We all know that there has always been bad blood between Julius and former president but this tweets shocked everyone.
When Jacob Zuma was still the President of South Africa there has always been bad blood between him and the Eff President Julius, he fought for Zuma to be removed from his position of being the President and finally he resigned on his own accord.
But now Julius asked Zuma if he could have a cup of tea with him and everyone was left speechless as they always thought that they do not see eye to eye, but things have now changed.
Zuma accepted to have a cup of tea with Julius Malema and in his tweets he seems to have welcomed him in his house. Well who ever thought though that our forner president and eff president whom was always on his back about his position could politely be in the same room and have a cup of tea together. Well it's no a secret that they could not stand eacg other in the past but here it is.
Now the question is, is Malema trying to have Zuma on his party?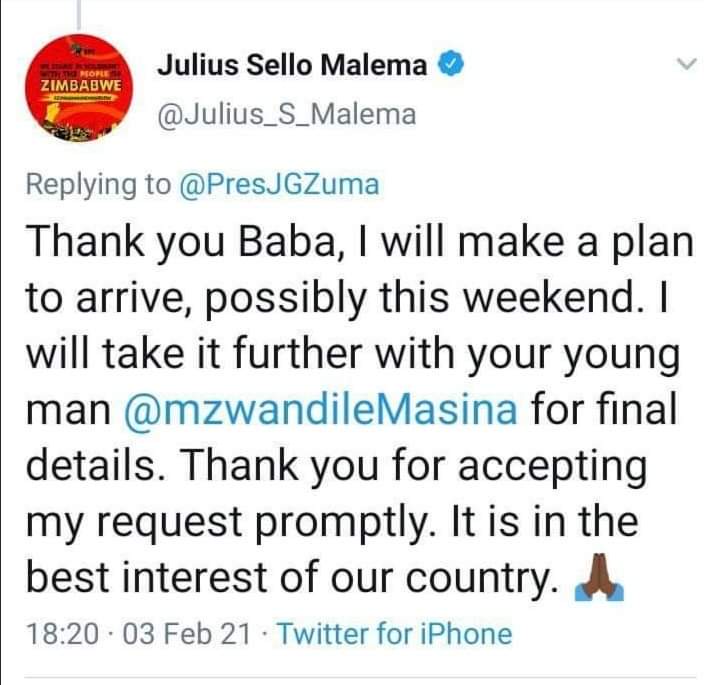 Content created and supplied by: Enhle9403 (via Opera News )