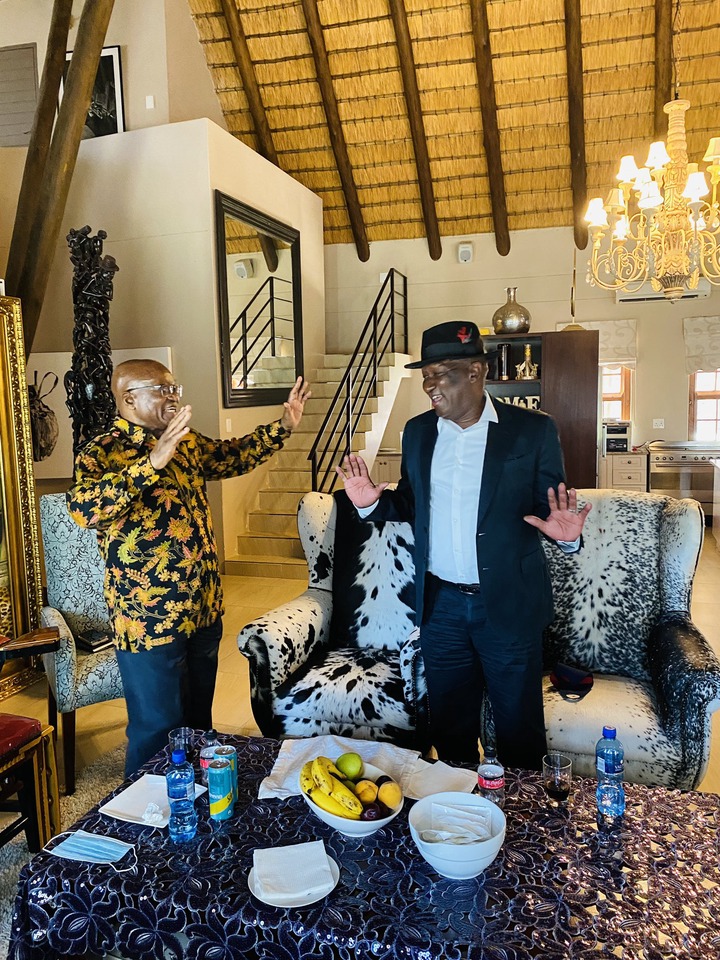 Several Twitter users have come out blazing at police minister, Bheki Cele, saying he's disrespectful. The outrage came after Cele visited Zuma in Nkandla. Pictures of the two were circulated on social media and in some of the pictures, Bheki Cele was wearing a hat. According to several South Africans, Cele had treated Zuma with great disrespect by keeping his hat on while inside the former President's house. As per African culture, a man should take off his hat when entering another man's household as a sign of respect.
However, Zuma's daughter, Dudu Zuma, has defended Cele, saying people should relax as the police minister had taken his hat off upon entering to meet Zuma. He later put it on again.
"The Minister respectfully removed his hat upon entering to meet with @PresJGZuma. The Minister is a VERY respectful man, he asked to put his hat on for the pics...as we all know, it is his trademark!" Dudu said. She also posted a picture where Bheki Cele did not have the hat on.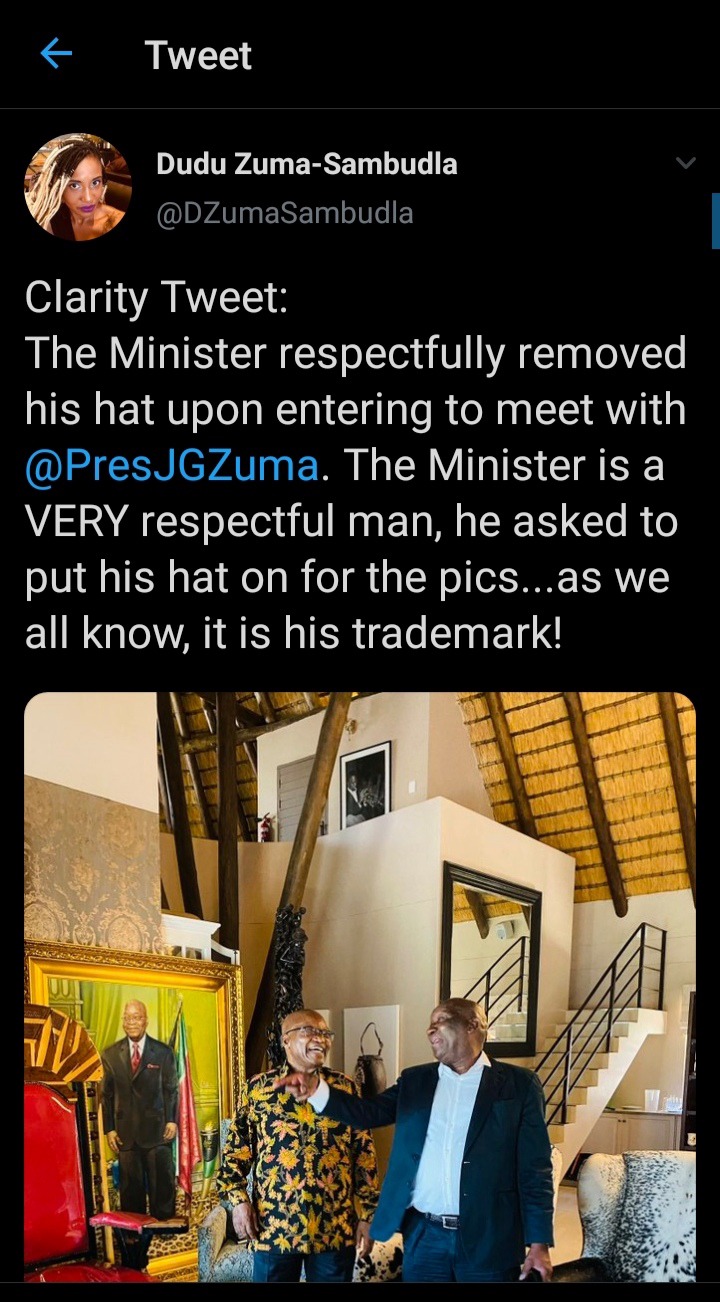 Dudu further let Mzansi into how Cele and Zuma's meeting went." No #NkandlaTea was served but great conversations and laughs were shared amongst Comrades, one of them being, should an arrest warrant be issued, it is the Minster that would come and fetch @PresJGZuma," Dudu said.
Source:https://twitter.com/DZumaSambudla/status/1362504537702092803?s=19

Content created and supplied by: Mmapula (via Opera News )