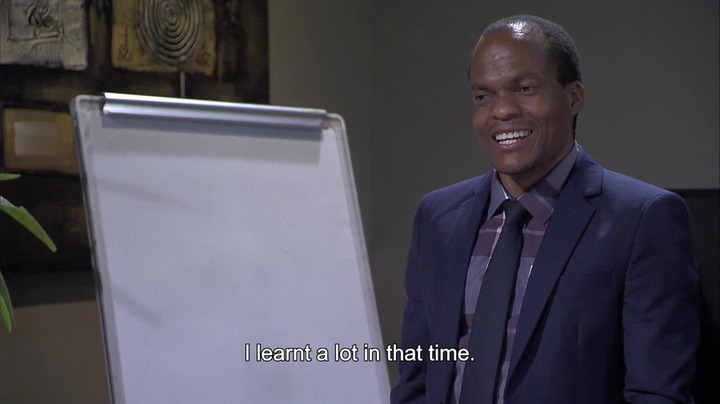 Skeemsam is a South African soapie that plays on Sabc 1 weeks days. The storyline is mostly based in Turfloop, Limpopo. It has its series of drama that relates to the day to day lives of South Africans.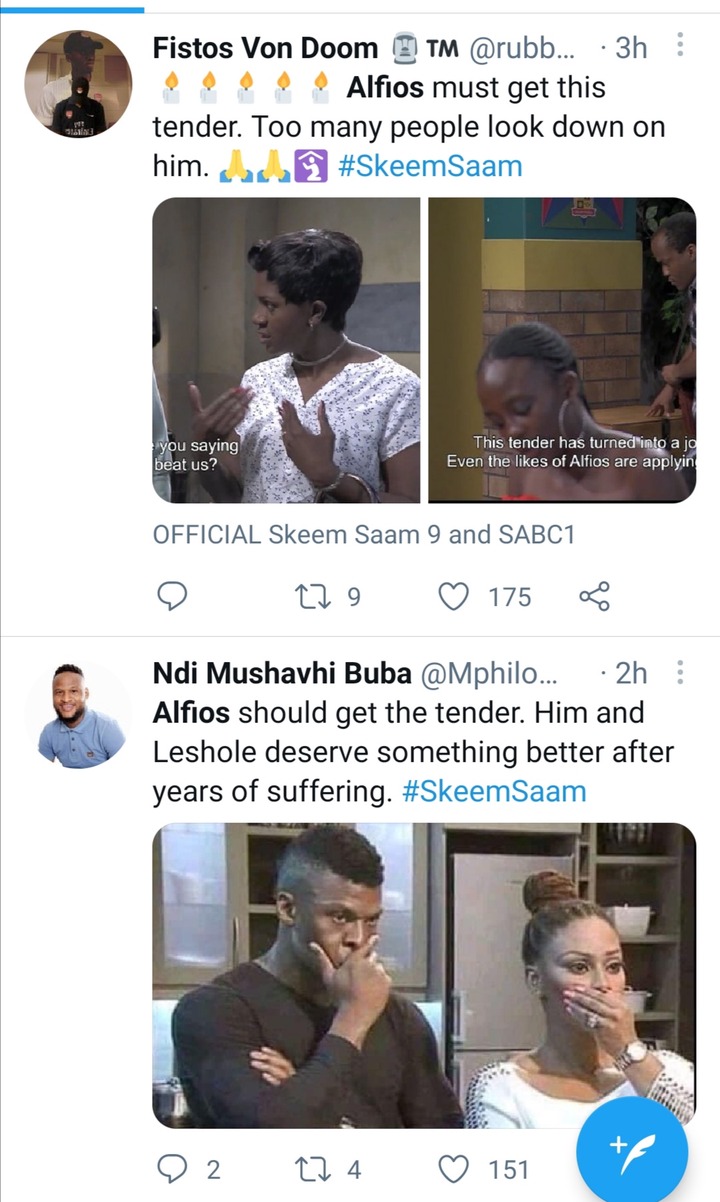 There is a certain character by the name of Alfios on the show. He is not one of the main characters on the show, but has been there for years. His character doesn't appear everyday, but whoever watches Skeemsam knows it. He works for another man in the supermarket as a cashier.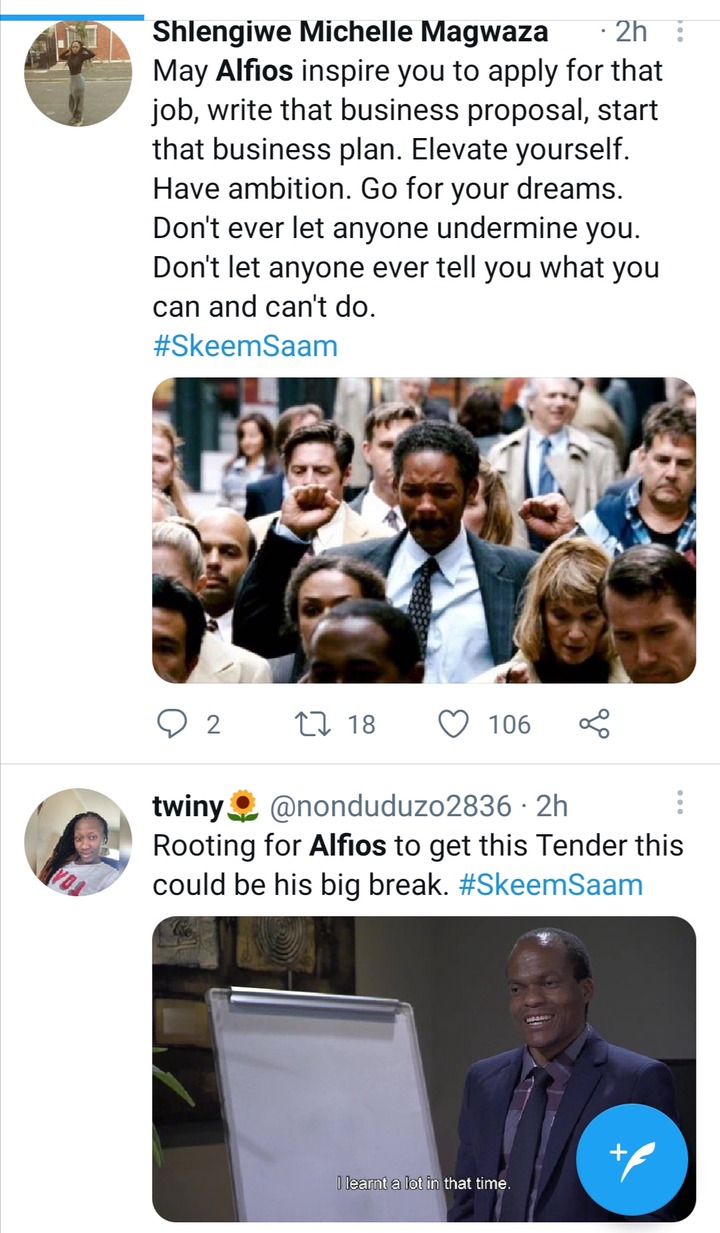 He is such a humble soul, and loved by viewers. He doesn't undermine people, and doesn't talk back even if someone is shouting at him. There is canteen tender that people had bid for at the university. He applied for it, and was presenting on tonight's episode. Viewers are hoping for him to get it, as this will be his big break, as he will be able to own something of his own.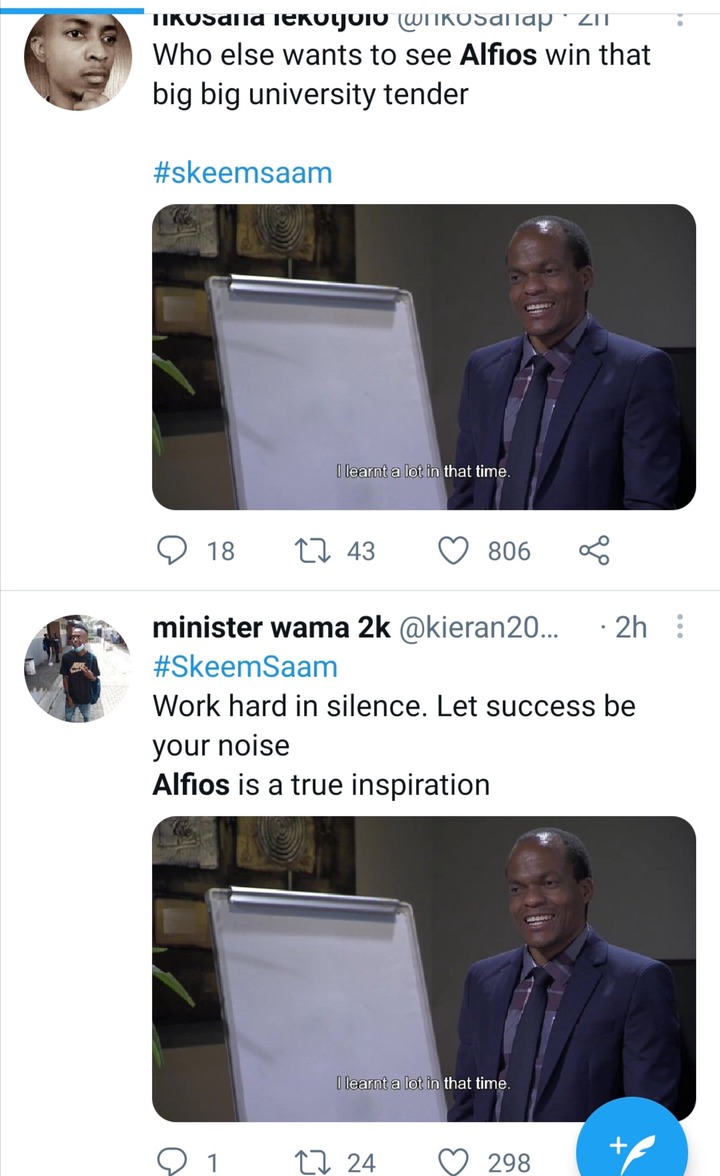 Content created and supplied by: Victorkd (via Opera News )