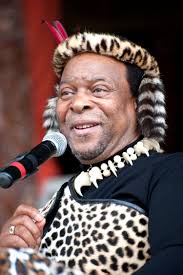 There have been unconfirmed rumors circulating that king Goodwill Zwelithini is no more. But the Inkatha Freedom Party has released a statement refuting these claims. According to the IFP statement, they are disappointed by such cruel rumors. "How can anyone wish death on someone who is fighting for his life," Inkatha says.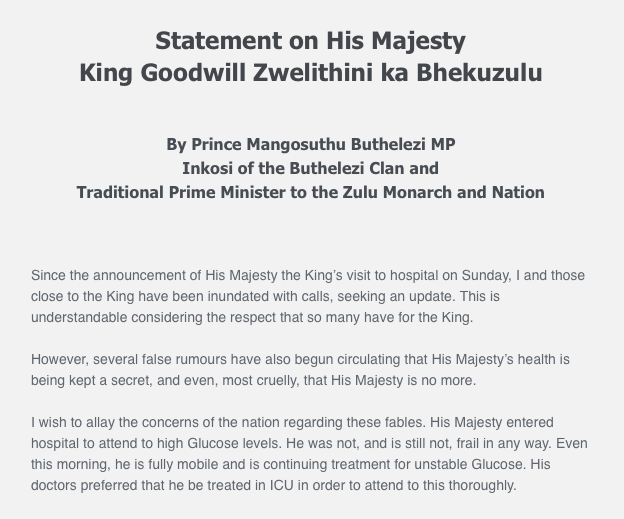 The king was admitted in hospital last week. He has been in ICU. However, there has been a veil of secrecy that has been thrown over the condition of Zulu King, Goodwill Zwelithini, who is currently receiving treatment in a hospital ICU ward after his glucose levels became unstable over the weekend.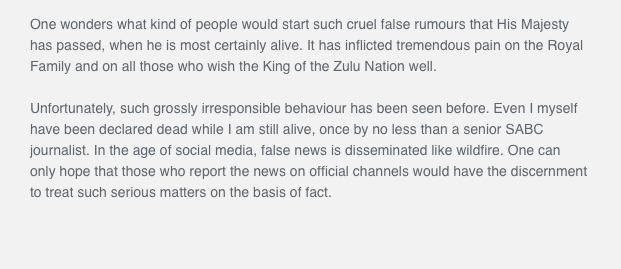 When the media contacted IFP founder and Zwelithini's Traditional Prime Minister, Mangosuthu Buthelezi, he reportedly announced the King's hospitalisation on Sunday, but said he was not in a position to give an update on the King's condition. "Prince Mangosuthu Buthelezi MP does not have any additional information to communicate to the media at this stage, " The media was told.
When there was no communication from the family and the IFP, people assumed that the king has died. But the IFP has calmed everyone's fears, saying the kill is alive but they did not give details about his health condition.
We're praying for a speedy recovery of Zulu King Goodwill Zwelithini.
Content created and supplied by: Mmapula (via Opera News )