@Advobarry, "This is Motsamai Molete an ex teacher from Phahama High School in Mohlakeng. who was fired for 7 charges of sexual harassment and rape of 7 different students, but is now currently a Principal at John Martin Catholic School in Kagiso."
There news have been trending on social media and also justice have been served. This man apparently he has a bad record of abusing and also sexual harassment.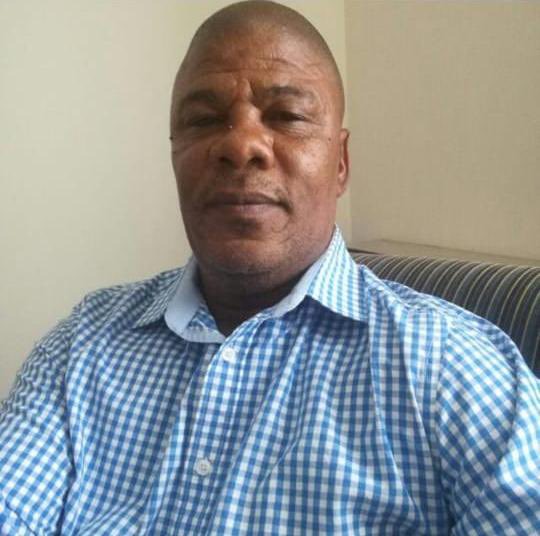 This has been trending on social media and also many parents have been confused. Imagine how many people have been offended and also nothing has been done. 
He is also facing rape charges and also he is now a principal. Followers want him to step down and also face the music.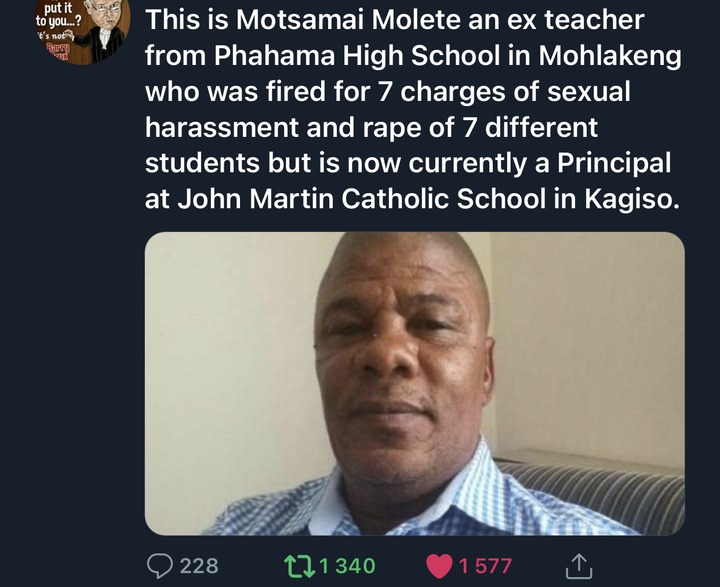 @Lucky, "This has some racial undertones all over it. This is a matter of national importance and to look at it through a political prism is very wrong. AFRIFORUM has since its inception practiced selective prosecution targeted at blacks."
@Blue, "Were they charges or convictions? Remember a criminal charge is same as allegation, it is unproven or under investigation. We often make mistake of undermining difficulty of proving rape, instead we sloganeer it with Twitter noises like "I believe her". And this is misleading"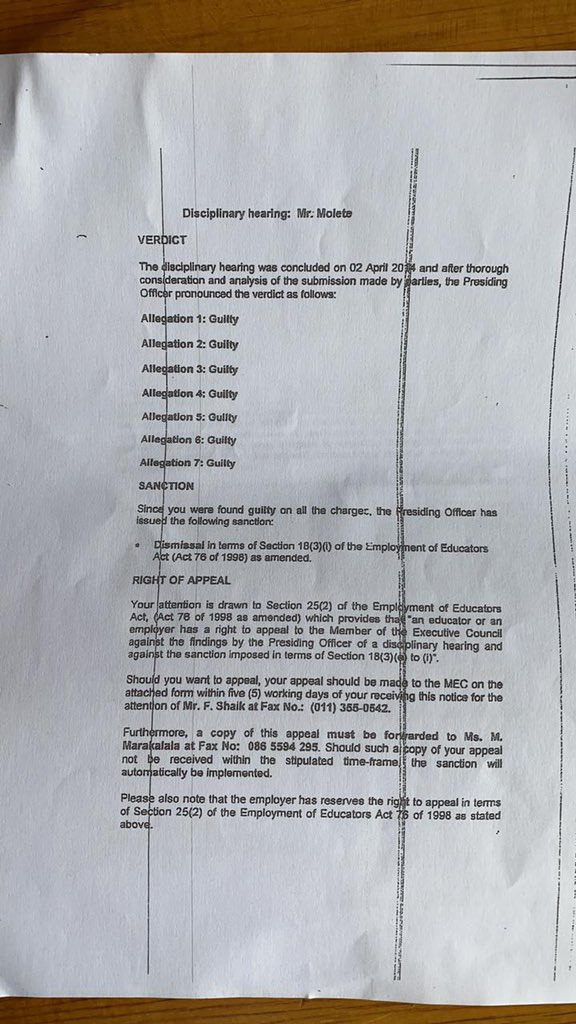 @theo, "This is very common in South Africa, but when the victims retaliate because they have been neglected and let to suffer alone, they will be charged and jailed but what can we say everything in South Africa has a price"
Link to the full post and also comments- https://twitter.com/advobarryroux/status/1359145630766145538?s=21
SOURCE: SOCIAL MEDIA TWITTER
Content created and supplied by: EntertainmentBoss (via Opera News )