There's a lot of reasons why we should not fear MKMVA Veterans.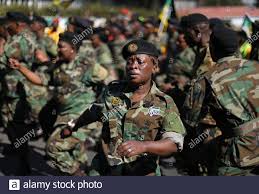 We struggled during apartheid, fighting for freedom together with Indians and some white people,but majority was Black's. And African national Congress (ANC) has formed a liberation army called MKMVA, to liberate the country during apartheid regime.MKMVA was despatched to foreigne countries like Tanzania, Angola and Mozambique etc.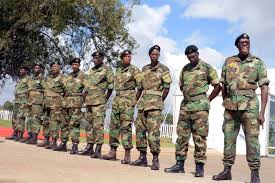 To get military skills,so they can come to ouster the apartheid regime,but it never happened, and to be the best of my opinion, this was a cowardly act, because they have failed to wage a war against the Boer gorvement. So why now, without military skills, they are treating to go to war, if former president Jacob Zuma is arested?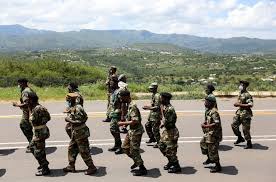 The country don't deserve a war thread, our country is a democratic country, the more they wage violence against their own people,is the more they will lose dignity. Their duty was to protect South African integrity not individuals.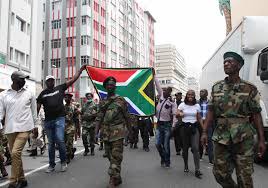 So who is buying them uniforms, where are the weapons and bases, hawk's must do something. Don't fear MKMVA Veterans they won't do anything,we have well trained SANDF.
Content created and supplied by: Vshow (via Opera News )