Janusz Walus, who gunned down Chris Hani almost 28 years ago, has failed to convince the Gauteng High Court in Pretoria that he should be released on parole. He is approaching the court to set him free, saying that he had already served enough. Janusz Walus was the man who gunned down South African freedom fighter, Chris Hani almost 28 years ago. South Africans recently came to understand that the ANC government was spending heavily to take care of him even after killing Chris Hani, an ANC member. This news infuriated many people.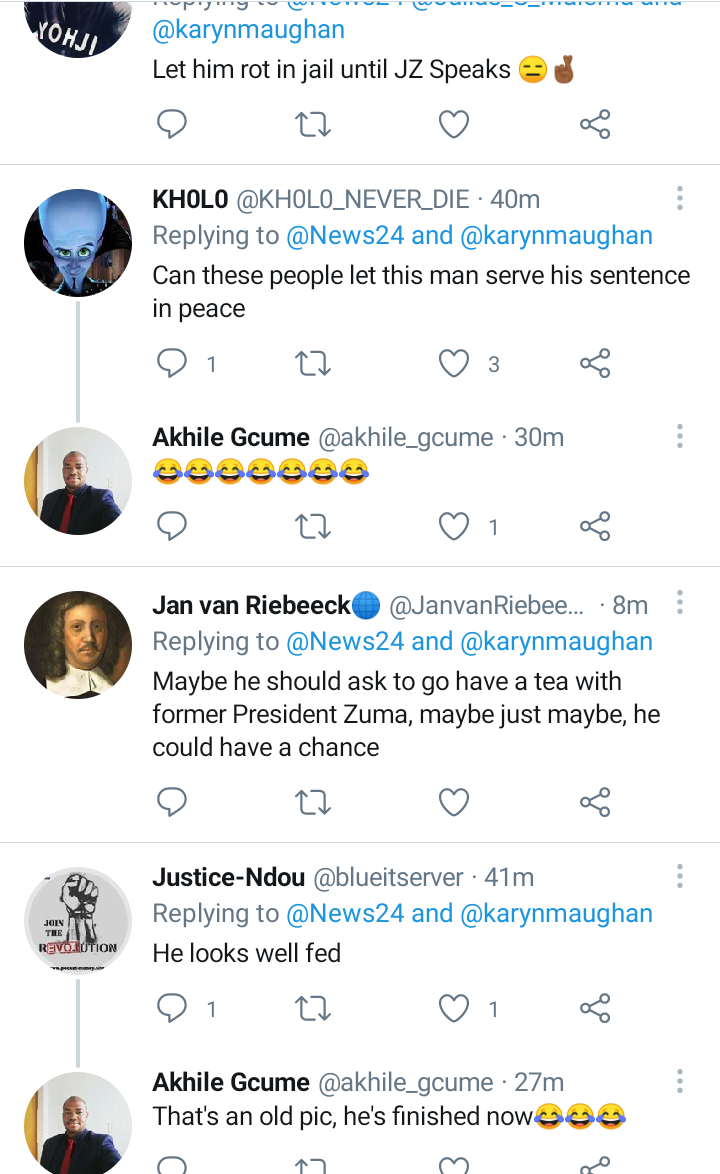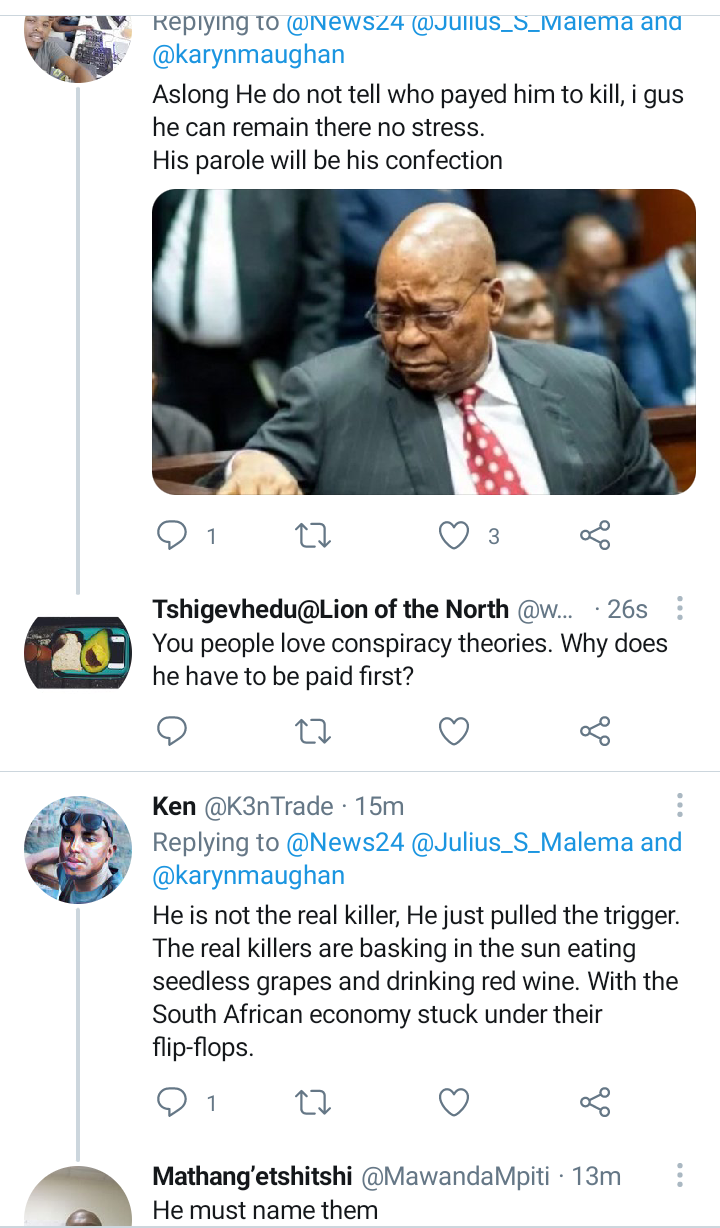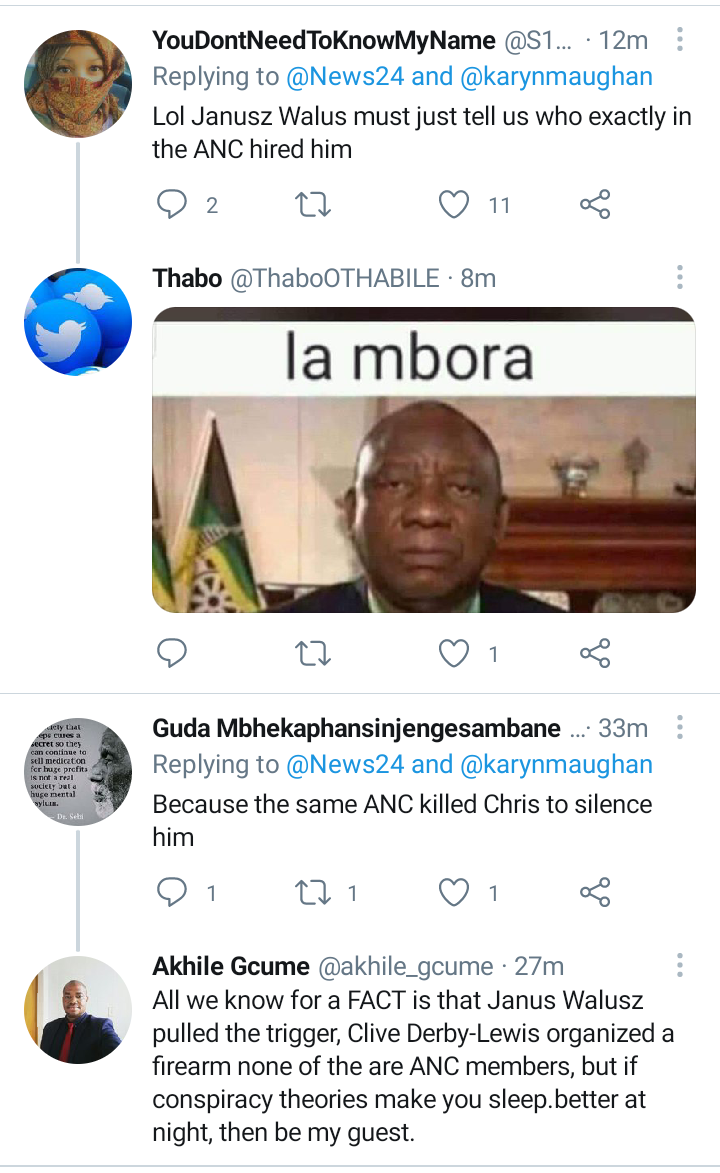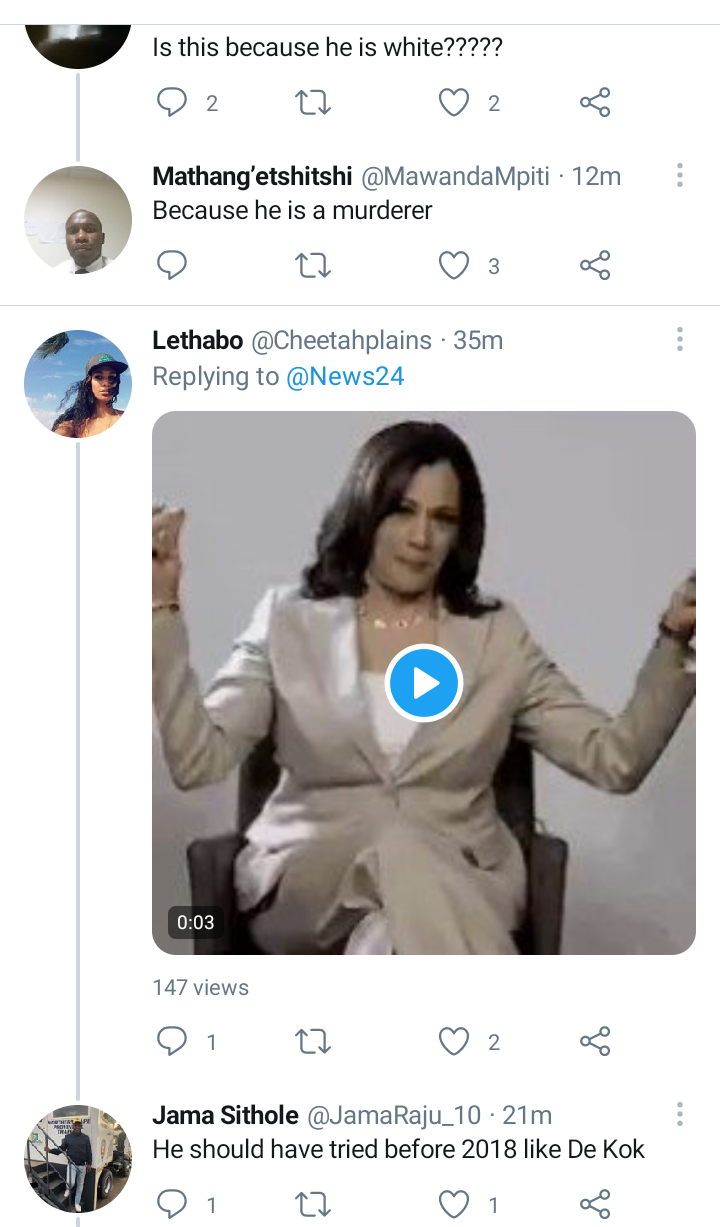 Some people have kicked against the move for a parole, although the court have already turned down the move, after his lawyers failed to convince the court on why he should be set free, 28 years after. Some South Africans on social media is telling the court never to listen to Janusz Walus or his lawyers, saying that the killer must die in prison for his crimes. He was slammed with a life sentence, and he is now seeking parole, saying that he had already paid for his crime after spending such a long time in prison. Janusz Walus killed Chris Hani during the height of apartheid. He, Janusz Walus was an apartheid sympathizer.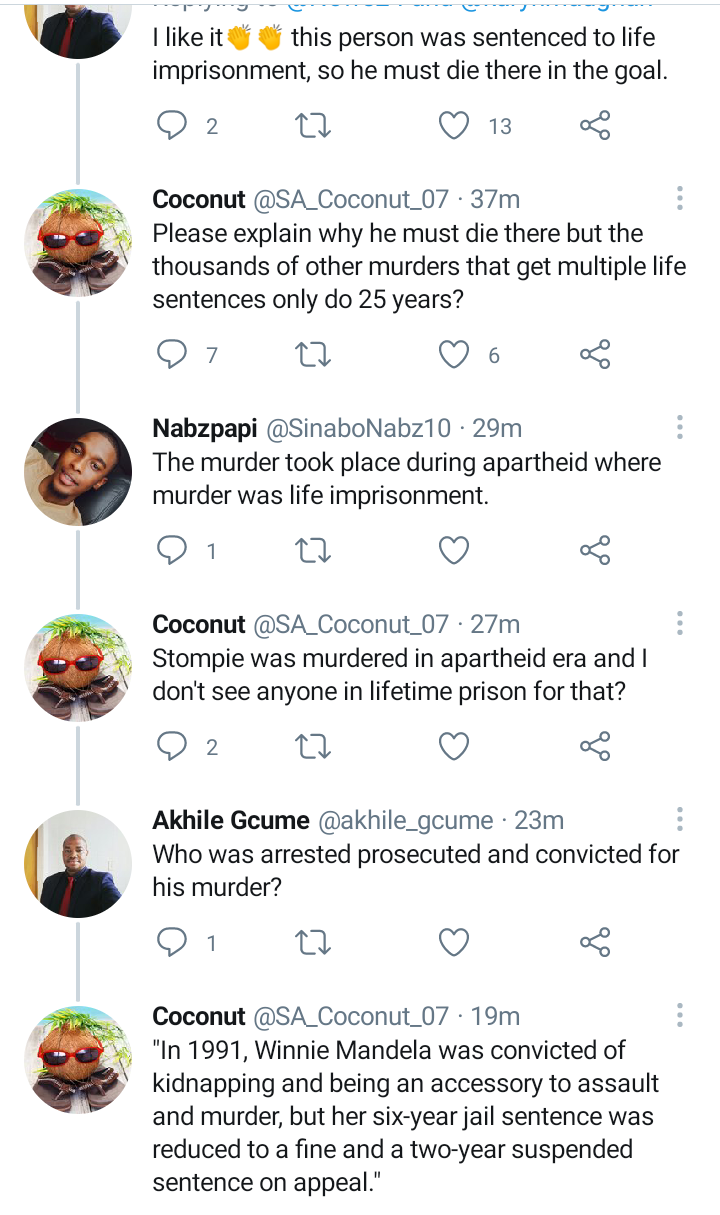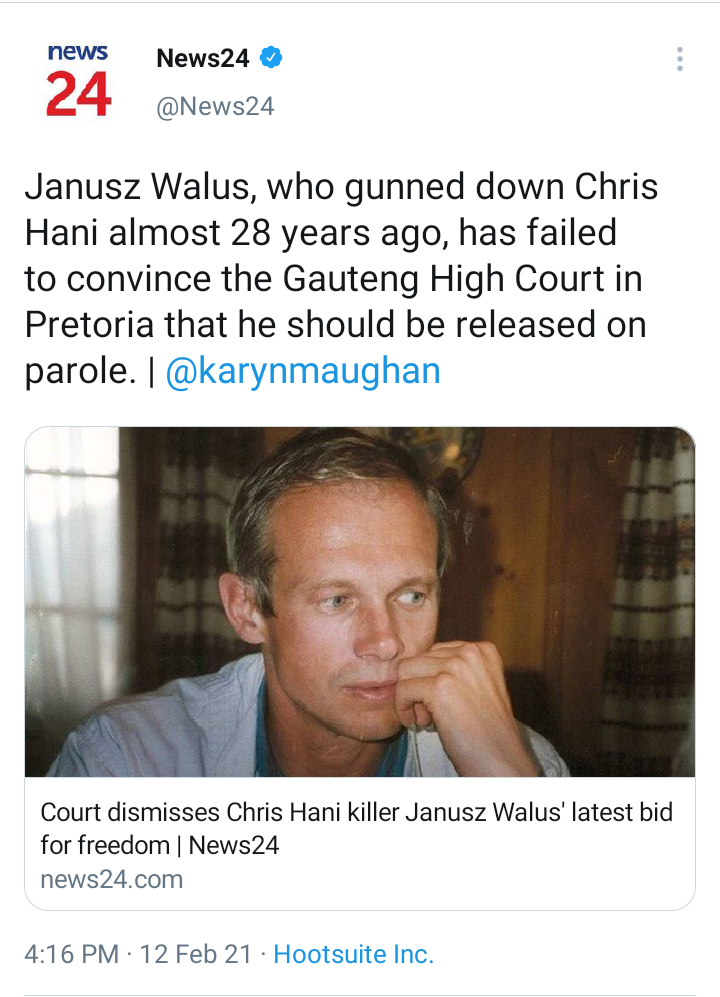 Some South Africans who spoke on the recent development have this to say, "I like it, this person was sentenced to life imprisonment, so he must die there in the goal", but someone countered, asking "Please explain why he must die there but the thousands of other murders that get multiple life sentences only do 25 years?". However, the court in Pretoria have already turned down his application, meaning that he must continue to serve his prison term.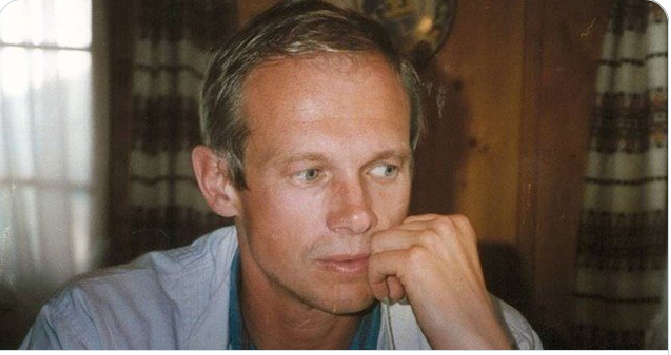 " This is no ordinary murder.He murdered the hero our leader for that he will remain there until he comes with the story we are waiting for who sent him to kill our leader", says a young man who is appreciating the high court for turning down the application for parole. They say that the death of Chris Hani is one that South Africans can never forget easily. His blood remains fresh and his memory sticks indelible in people's hearts.
Content created and supplied by: Anabelblog (via Opera News )