Bheki Cele must be very happy with the recent performance of his men in bringing to a total end to crime and other social vices. South Africa having been struggling in controlling some criminal activities in it neighborhood but thanks to this new strategy which is proving to be working perfectly well.
This came after suspects was arrested in Chatswoth, Durban for hijacking a new car and while Unbelievably going all the way to social media to advertised it for sale.
In accordance with SAPS news post, it is believed that the owner of the vehicle saw his hijacked car being advertised on Facebook, then alerted the police. However, what cop did afterwords left South Africans speechless. This was after they posed like potential buyers and were able to meet the criminals along with the car and subsequently arrested them.
The incident which happened in Durban saw the owner being manhandled before thrown in the bush like a trash can while they sped away with his car.
They are expected to appear in court soon. This has yet again shown the reason why Bheki Cele and his boys should do more in securing South Africa from the hand of criminals, by applying more of a specialised approach just like they did above.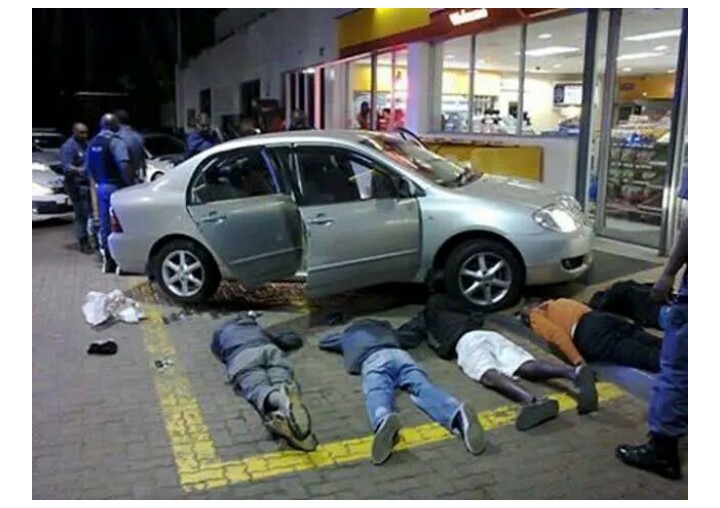 Dramatized Picture
What's your take on this?
Share your views on the comment box lets know what you think.
Also remember to Like, Share and Follow for more update on Crime, Public Safety and all the Breaking News across South Africa and beyond.
Source; https://www.saps.gov.za/newsroom/msspeechdetail.php?nid=30913
Content created and supplied by: MzansiEveningNews (via Opera News )