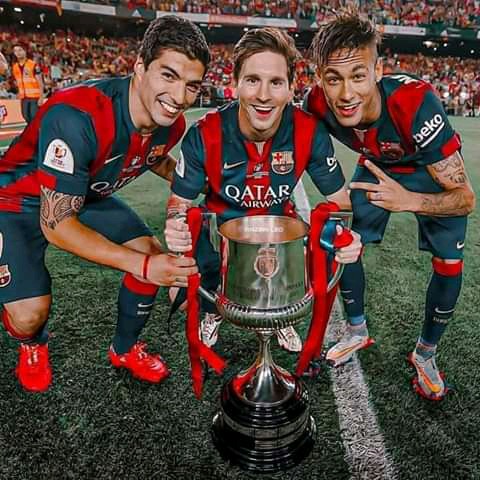 The world is already comparing Kylian Mbappe with the king Leo Messi because of the hatrick he scored during the last 16 of the Champions League. 
It is pure disrespect to Messi to be compared to him, Kylian is the future of football that we won't take away but Messi is the God of it. Mbappe will never reach the greatness level of Messi.
Even stats show that Messi when he was 22 he achieved greater things that Mbappe, so comparing the two like comparing a Toyota and a Lamborghini.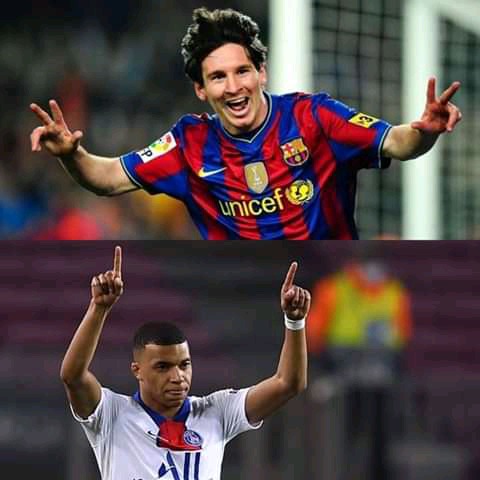 Legend Messi
Lionel Messi at the age of 22:
214 apps 
123 goals 
53 assists 
Ballon d'Or 
Golden Boot 
FIFA Club World Cup Golden Ball 
FIFA World Player of the Year 
UEFA Club Footballer of the Year 
UEFA Club Forward of the Year 
La Liga Best Player x2 
La Liga Best Forward x2 
FIFA FIFPro World11 x4 
UEFA Team of the Year x3 
Mbappe at the age of 22:
215 apps 
141 goals 
76 assists 
Ligue 1 player of the year.
FIFA FIFPro World11 x2.
UEFA Team of the Year.
Let's not forget Mbappe plays in the French league, where it's easier to boost your stats. His team is superior to the rest of the teams there too (this season is just an exception). And don't bring World Cup into this, this is individual, you'll just make a fool of yourself.
Mbappe is a superstar but he'll never be close to Lionel Messi.
Kids, show some respect for the great before you mention him in the same sentence with Mbappe.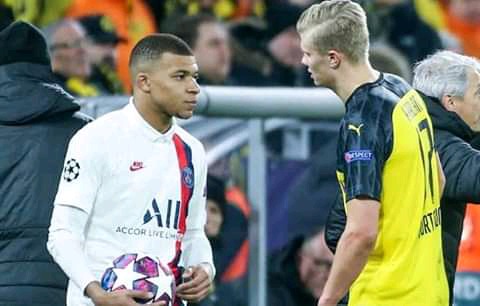 Erling Haaland vs. Kylian Mbappe is competition that suits him. Without a doubt they are the most wanted players all across Europe. When Messi and Ronaldo hang up their boots they will be the hottest commodities. 
The other we should stop is sayimg they are the next Messi and Ronaldo that should stop. Mbappe is the next Mbappe & Haaland is the next Haaland and it ends there.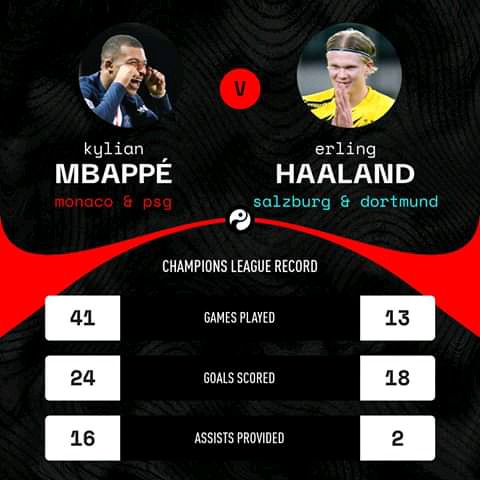 Content created and supplied by: Kaybee_KC (via Opera News )