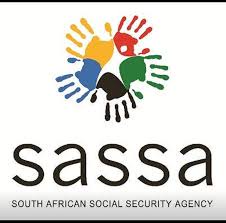 Today the South African Social Security Agency SASSA shared a message on its social media platforms and official website which was met with great joy.
It was a message which was offering a lifeline to those beneficiaries who had their grants cut off.
A SASSA grant is seen by many as a lifesaver as it enables a beneficiary to carter for some of their basic necessities.
This message was with regards to all Temporary Disability Grants which had lapsed on 31 December 2020.
The temporary disability grant in South Africa lapse after a period of about 6 to 12 months.
All those who had their grants cut off since they lapsed are being encouraged to reapply. Beneficiaries who are being most encouraged to apply are those who are still not able to return to their respective work places. They can make use of the SASSA web portal to do the applications.
To re-apply, download a medical referral form online by visiting https://sassa.gov.za and clicking on 'Social Grant Forms' to find it.
There are however requirements which must be met when one is reapplying for the lapsed temporary disability grant.
A beneficiary must be in possession of the below listed:
* ID document of the beneficiary
* ID document of the procurator
* Referral letter from the treating doctor. All medical assessment referral forms can be accessed on the website of SASSA which is sassa.gov.za
* Medical records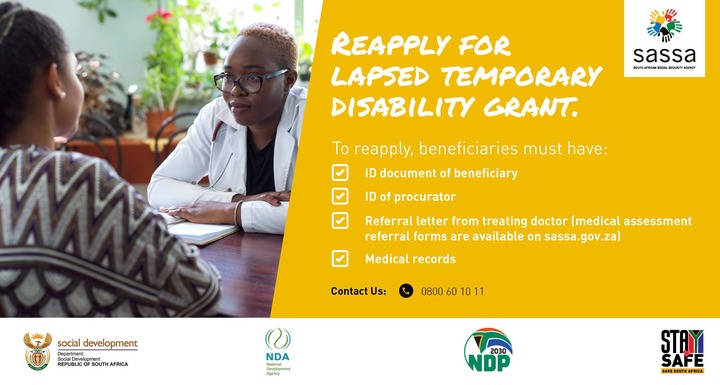 Some of the patients who responded to the message claimed that they find it more difficult to apply because SASSA did not make plan with some hospitals.
The hospitals are being said that they hold their files from SASSA until SASSA make plans with the hospital. Patients don't know how long they going to wait while there is no maney for them.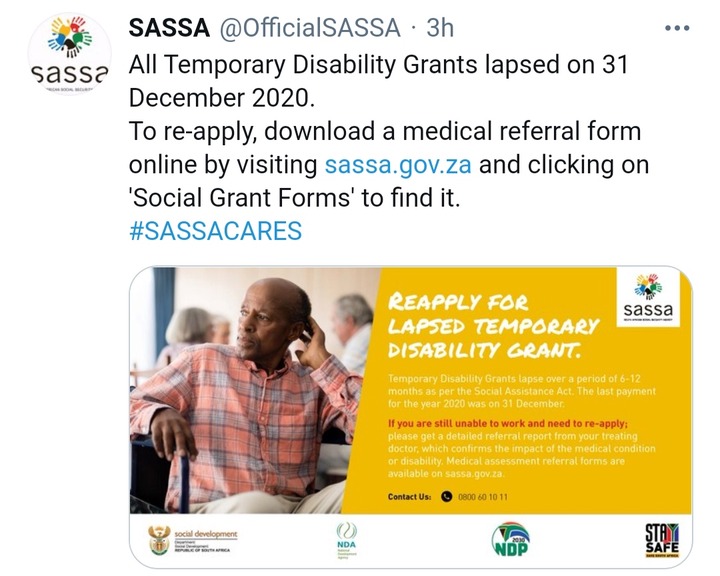 Content created and supplied by: CrimeSA (via Opera News )