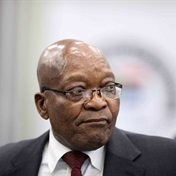 Julius Malema support, MKMVA support, KZN ANC support and ANC members country wide support. The former president is not happy about the treatment of Zondo Commission of Inquiry. Orders forcing the president to answer every question before the commission and an infringement of his right to remain silent. As long as Zondo is there, the president will not appear before the Commission of Inquiry. He said if needs be he is prepared to go to jail for that.
Should the president be jailed for reasons that the public don't understand, division within the ANC will make the number one political party to loose supporters. ANC is sharing a faithful members with Zuma. Whosoever in the commission is issuing orders against Zuma, the order result into either positive or negative impact on the ANC. Numbers of people supporting Zuma in the country are not easy to determine and these numbers are important for the future of the ANC. All the people are interested on knowing about the Zuma Case.
On the other side the secretary general of the ANC is expected to appear in court on Friday for the allegations of corruption laid upon him. He also has support from ANC members. Although he told his supporters on his previous appearance that they should not show up due to COVID-19 challenges, they came to support him.
Resources:
"'Zuma is not just an ordinary chap from Nkandla', his arrest will split ANC - Mdumiseni Ntuli | News24" https://www.news24.com/amp/news24/southafrica/news/zuma-is-not-just-an-ordinary-chap-from-nkandla-his-arrest-will-split-anc-mdumiseni-ntuli-20210211
https://googleweblight.com/sp?hl&geid=NSTNR&u=https://www.dailysun.co.za/News/somethings-brewing-in-nkandla-20210211
Content created and supplied by: [email protected] (via Opera News )