SONA21: South African Citizens Do Not Believe In Cyril Ramaphosa Or The ANC "Too Many Promises'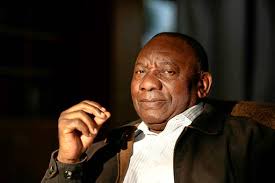 The Citizens of South Africa are frustrated over the statement that was issued by the president Cyril Ramaphosa Yesterday during SONA21. However, it appears that most citizens do not believe in the president.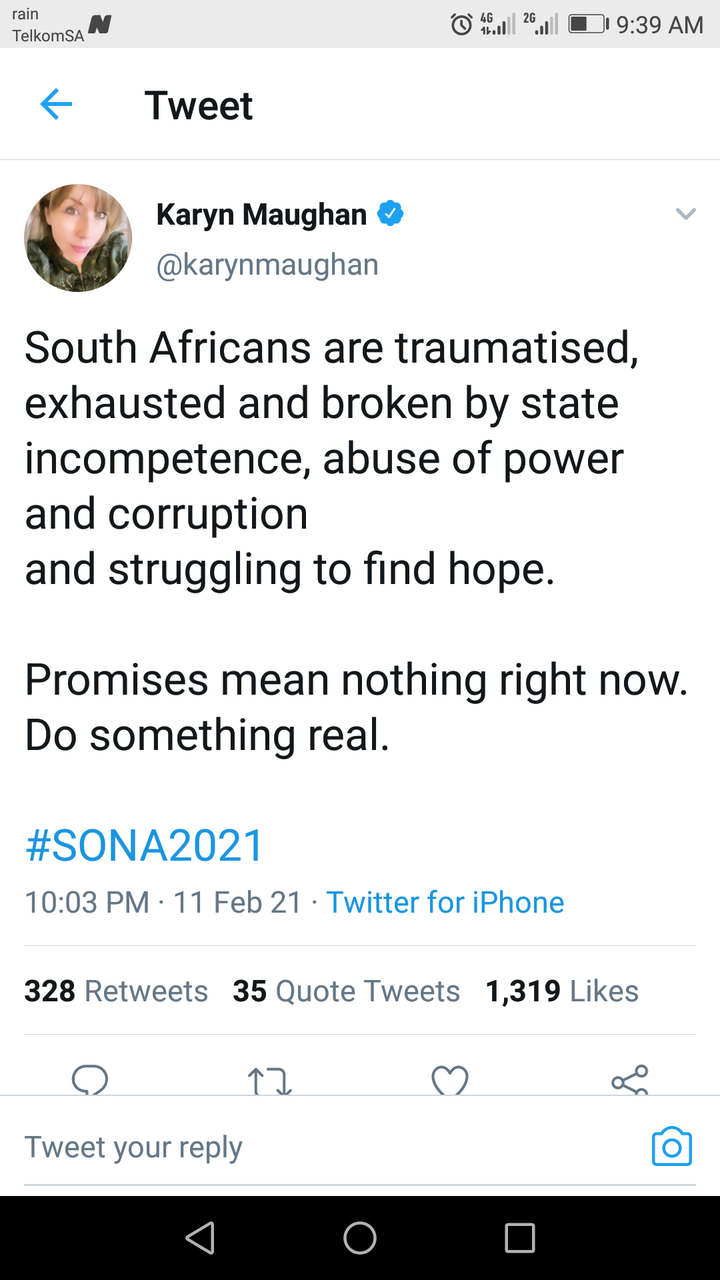 Cyril Ramaphosa made too many promises yesterday and even confirming that he will be building a new city in South Africa. Some people believe that Ramaphosa is just selling them another dream.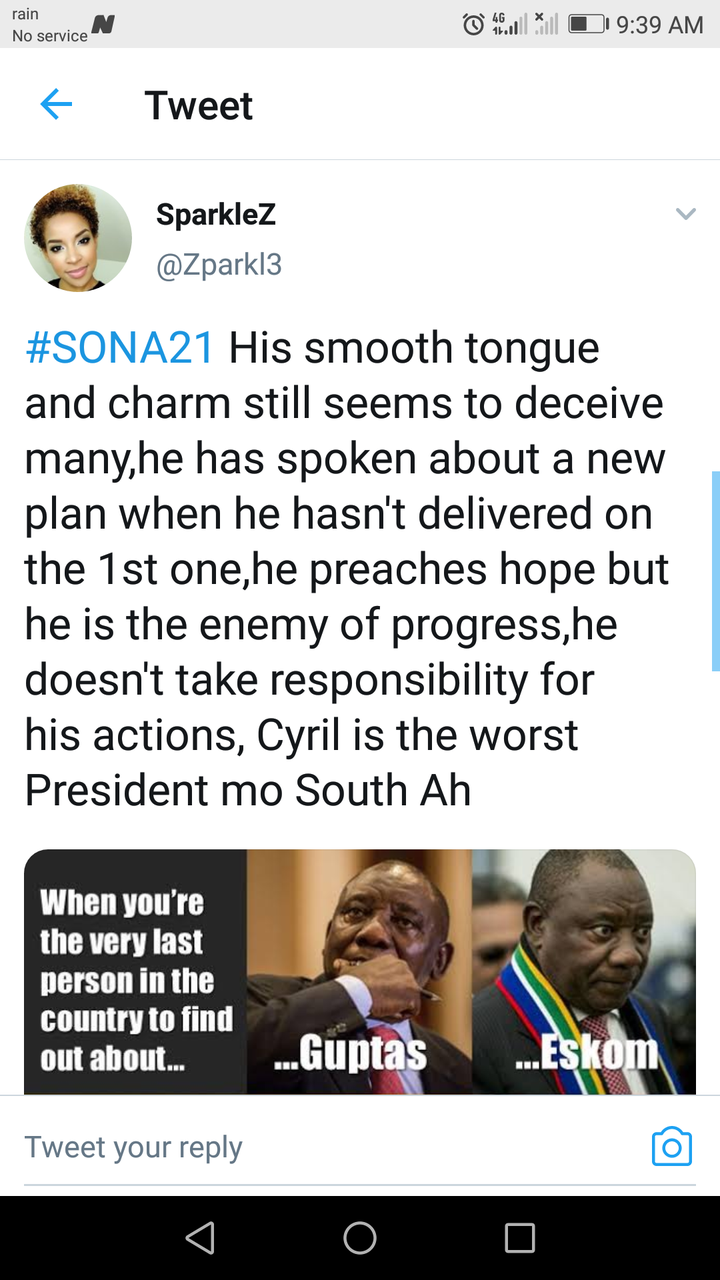 Some people are saying that too many promises were made in the past by many presidents and still most of them never delivered, if not all of them. It remains difficult for the people of South Africa to trust the president's word.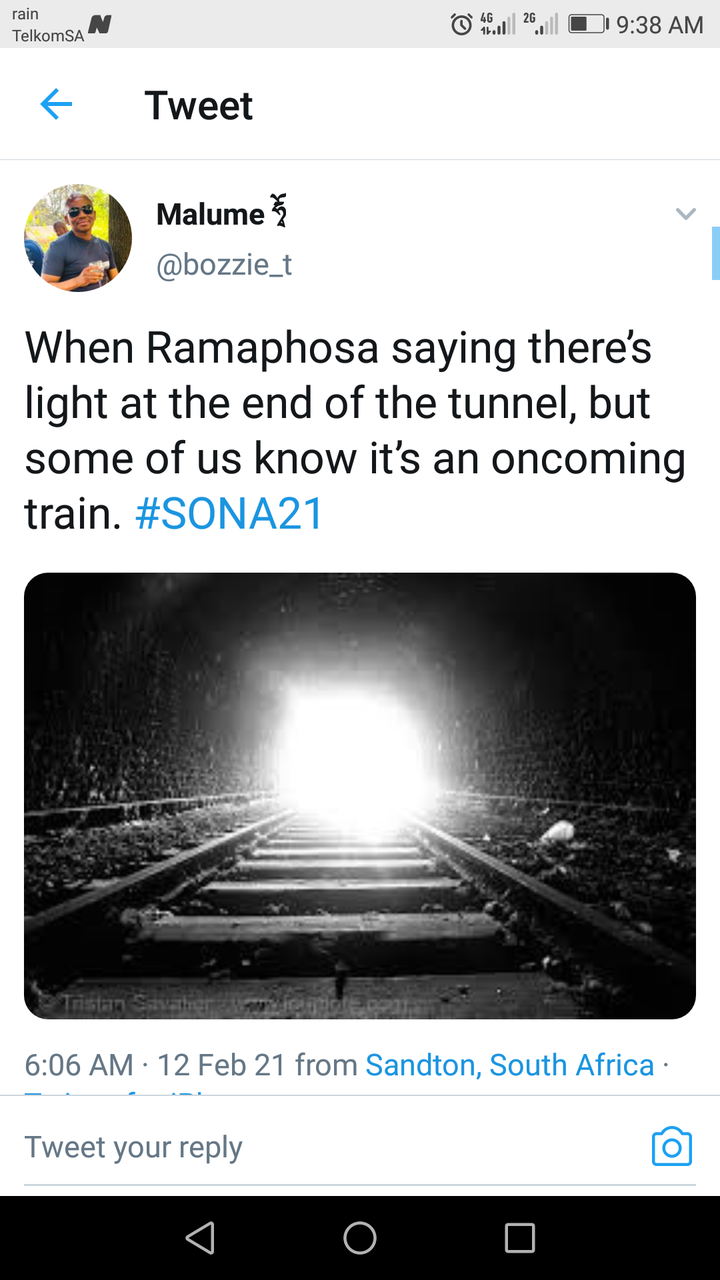 Building a city will cost a lot of money, which South Africa currently does not have, this city can only mean that more debts are set to come for South Africa. We wait and see if Cyril Ramaphosa is really selling the citizens of South Africa a dream or not.
Stay safe and please stay connected 
Content created and supplied by: TheNewsNetwork (via Opera News )