There are many churches here in South Africa who do whatever helps them to be healed. Well this church is the most unique church that got many people talking on social media. The church name is called Gabola where pastor comes with alcohol to the church and worship Gold while drinking it.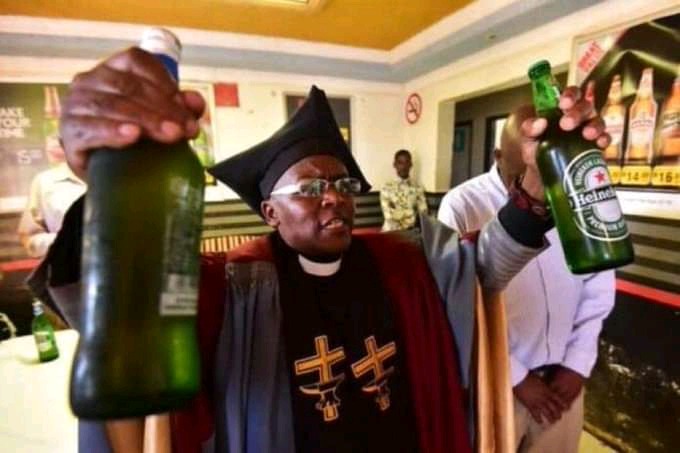 This church started two years ago, it started at the bars, then into the sheebens now they have their own building they can worshipping God while drowning in alcohol. The church leader named Tsietsi Makiti who is 55 years of age was arrested for gathering while drinking alcohol. As we all know the lockdown regulations they don't allow more than 50 people on gatherings. The name Gabola means drink in English. The pastor tell people to come with alcohol of their choice so he can bless it and they drink it so that they it won't be poisonous to their body.
The pastor say that the police can arrest him until Jesus comes back he don't care, he will go with his people to another place and worship God there it's not a problem to him.
What is your opinion on this? Comment below
Content created and supplied by: Tatiana_lyzac (via Opera News )