They demand compensation for the death of a student
Former DUT student Madonsela who was shot dead during a protest on February 5, 2019 at DUT in an incident in which security guards allegedly shot.
A FAMILY of former Durban University of Technology (DUT) student Mlungisi Madonsela (21) is seeking compensation for the death of their son at the university.
Mlungisi was shot during a student protest on February 5, 2019, and died at the hospital.
The family wants DUT and a security company to compensate them for the student's death and to arrest the killer.
Mlungisi's uncle, Xolani Ncanana, said they were upset because DUT had no contact with them since his nephew was killed by its employees.
Ncanana said they were also disgusted by the decision to drop the case by the National Prosecuting Authority due to a lack of evidence.
"We do not believe the fact that Mlu was shot in the air, not aimed at him. DUT and the security company must tell the truth about what happened, compensate us and arrest the suspects, "said Ncanana.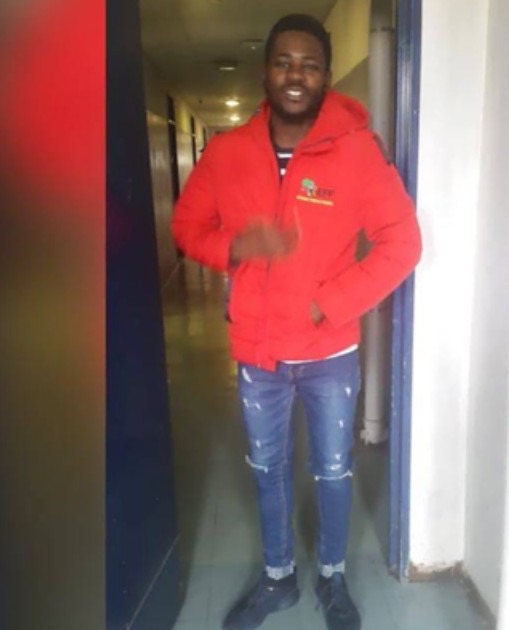 On Friday the EFF Student Command (EFFSC) at DUT and the family commemorated the student's life on the day of his death.
EFFSC secretary at DUT, who is also the leader of the Justice4 Mlungisi_Madonsela committee, Sandiso Buthelezi said they would be forced to return to the streets if justice was not done with Mlungisi's death.
"The arrest of the security guard who killed Mlungisi will calm them down. We want justice for the death of Mlungisi who fought for students to get NSFAS funding and better education.
 DUT is indifferent because it protects its dignity, it does not care about justice for Mlungisi's death, "Buthelezi said.
Earlier, students took to the streets of Durban to march on City Hall to hand over a petition to the NPA demanding that a case be opened. The NPA said it would reconsider its decision.
DUT spokesman Alan Khan said senior leadership at DUT had called for an independent investigation into the violent protests and shootings.
Khan said the report on the investigation was presented to the executive council, which recommended that it be investigated further.
"We cannot comment on this matter at this time because the investigation is still ongoing," said Khan.
Source: https://www.facebook.com/208155592545442/posts/4267063786654582/
Content created and supplied by: Moeletsi (via Opera News )