'Let's allow health workers to do their job.'
These words came from Mr Cyril Ramaphosa after he was vaccined for COVID-19 at Khayelitsha . Ramaphosa and and Minister of health Dr Zweli Mkhize were among the first people to be vaccinated for COVID-19, with a Vaccine that was produced by Johnson & Johnson. 80 000 vaccines arrived on Tuesday in South Africa.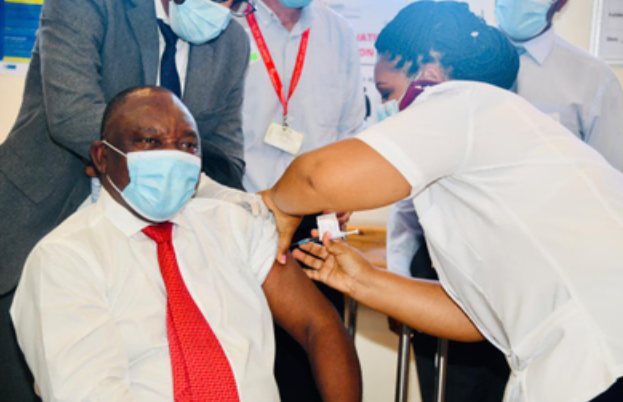 Ramaphosa said vaccination process is quick and there's no pain.
'I hope the vaccination process would go well and we would be able to vaccinate 40 million people in order to protect all people from this disease. Let's support health workers and trust them when they do their job.' stated Ramaphosa
Dr Zweli Mkhize stated that people who use traditional herbs are aware that the owner test the herbs on himself first before using it to other people.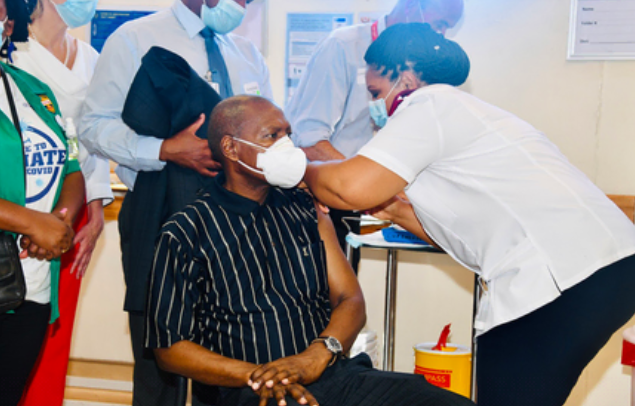 'I'm not worried for being among the first people to be vaccinated. People should not worry, the vaccine is tested, safe and it also protects people from Corona Virus. A follow up would be done on all the people who have been vaccined to check if they have no other problems. I would like to thank the crew who had sleepless nights wanted to make sure that the vaccine arrives on time.' stated Mkhize
Sources : www.isolezwe.co.za
https://www.facebook.com/208155592545442/posts/4291162660911361/
Content created and supplied by: Jikelele (via Opera News )