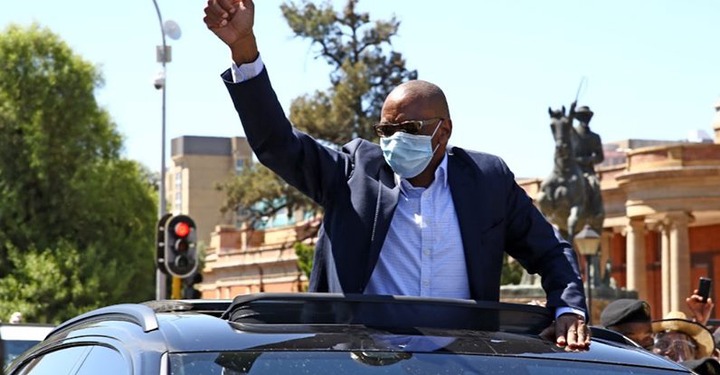 Ace Magashule waving at scores of his supporters moments after appearing at the Bloemfontein magistrate's court before the case was postponed to August 11. 
He appeared on charges of fraud and money laundering in connection with the R255m asbestos tender saga. The incident has caused a stir with many people on social media who think that Ace Magashule along with his co-accused are very much guilty of doing corruption, even though they haven't yet been proven guilty by the court of law.
People are even more baffled by the fact that citizens are coming out in numbers and support for Ace Magashule, despite the fact that he faces charges of corruption by stealing millions of funds that was supposed to go to Ordinary citizens in the asbestos tender.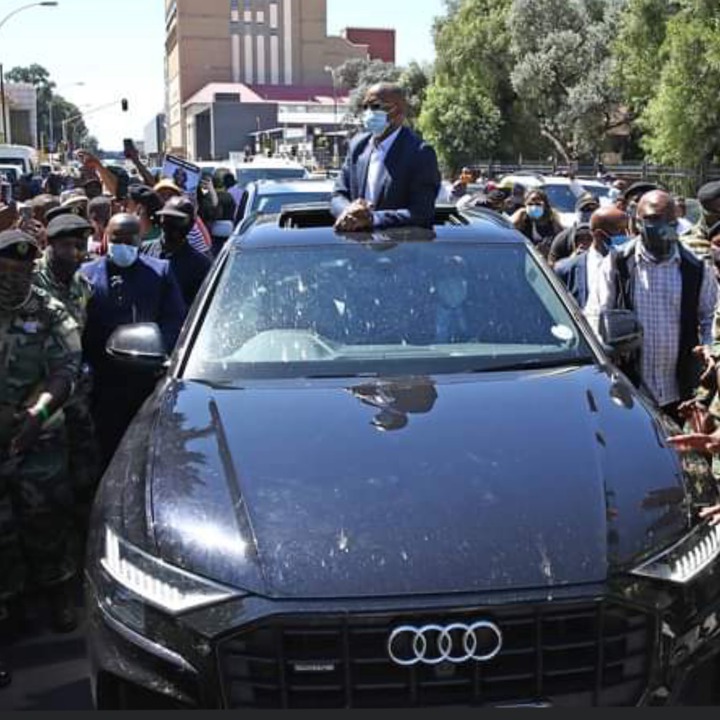 Some have even went on to say that how could these citizens be going out and support for him when he's the one who stole their asbestos money, this is very confusing for a lot of people because the African national Congress has been in power for a very long time but not a lot of positive things can be said about them being in power or South Africa is a whole.
The likes of him and Jacob Zuma have managed to receive a lot of support from ordinary citizens who go out and protest or in numbers to show that they are with them, but when you look at those people you find that although not confirmed they are unemployed and that is why they have so much time to go out during the week and protest or show support to these politicians.
Some people who are a bit in the know how I starting to see a pattern where the politicians are using political Tactics in order to show people that they have support also having bought the support with their money coming out of their own pockets, last time we noticed that the people who came to support Ace Magashule did not even know why they were supporting him and there was a lady who said that the media should just talk to someone else because she doesn't want to talk or she knows is that she's there to support.
The same goes for the supporters of Julius Malema who accompanied him to Cape Town, but did not know why they were there in the first place when journalist asked why are there supporting these political figures.
https://www.sowetanlive.co.za/news/south-africa/2021-02-19-ace-magashule-greets-supporters-from-cars-sunroof-ducks-rally-amid-covid-rules/?fbclid=IwAR3wkLuXG_gwTzu9kQip_qMFrvNGEMz4xMEDgoq_XWoVMDssir9WfIZslDM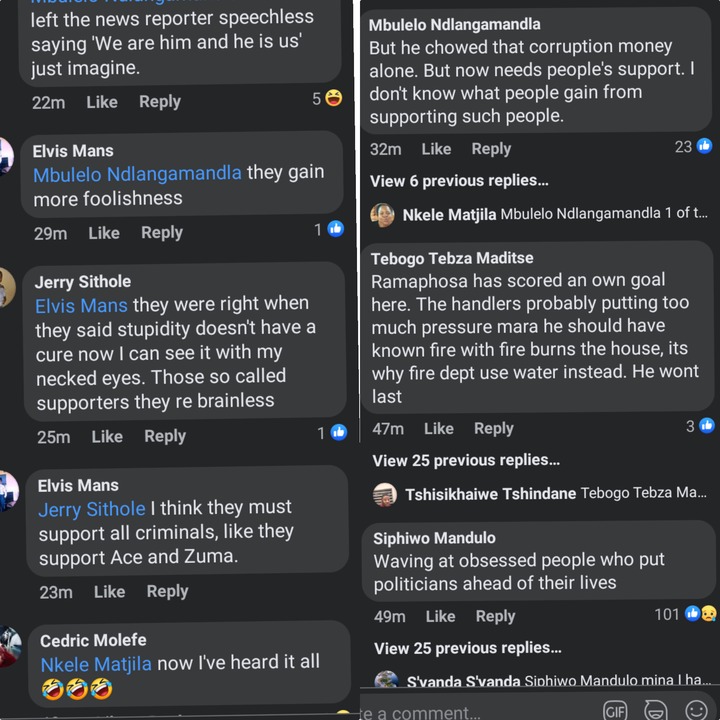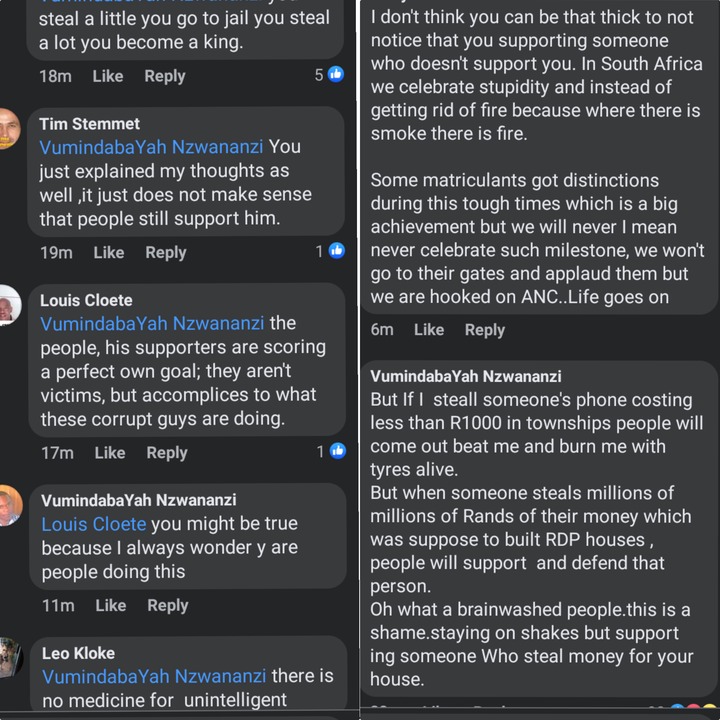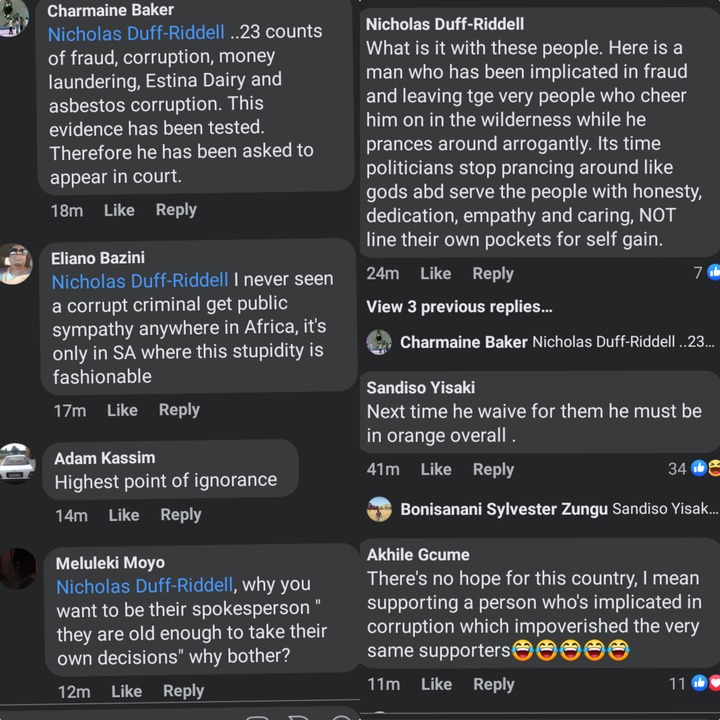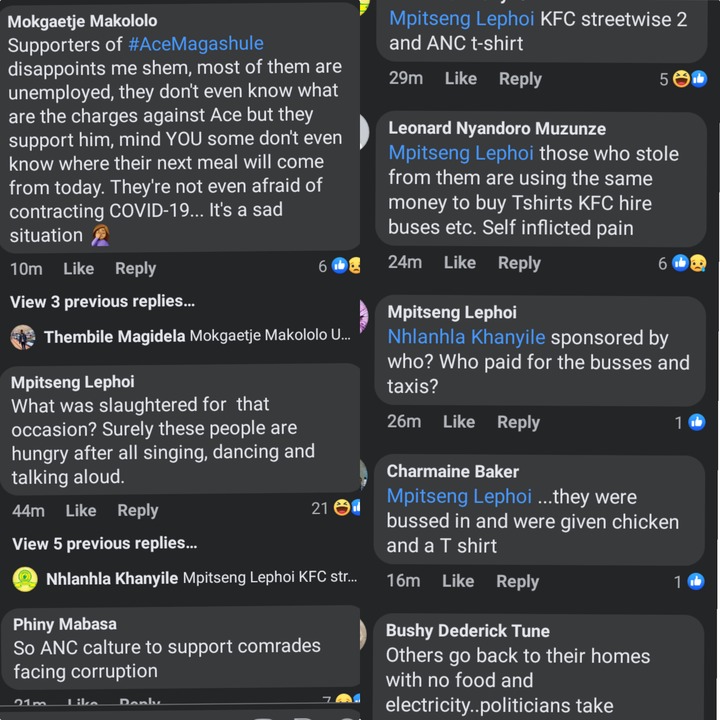 Content created and supplied by: Heist.money (via Opera News )