16-year-old Kenyan stowaway endures 19,000ft London to Holland trip in freezing temperatures 
The bold kid was found sticking to the arrival gear at Maastricht Airport in the Netherlands. 
Source: 16-year-old Kenyan stowaway survives 19,000ft London to Holland flight in sub-zero temperatures (thesouthafrican.com)
A "immensely fortunate" Kenyan teen stowaway has endure frosty temperatures while sticking to the setting down stuff of a cargo plane that flew from London to the Netherlands, as per reports emerging from Maastricht. 
The Dutch Royal Marechaussee – a police part of the Netherlands' military – tweeted that they accept the stowaway is a 16-year-old kid from Kenya who is presently in clinic being treated with hypothermia.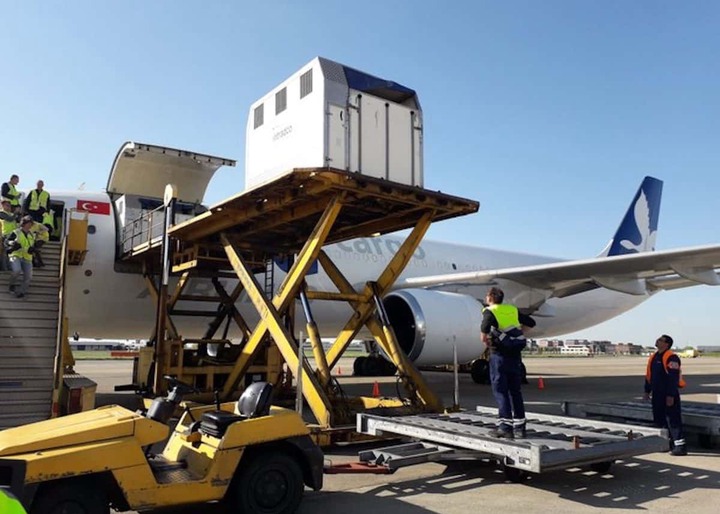 The kid clung onto what is purportedly a Turkish Airlines payload flight worked by an Airbus A330 from London's Stansted Airport, however the airplane had flown from Nairobi through Istanbul the day preceding. 
The flight plan raises the likelihood that the 16-year-old might have started his challenging accomplishment in the Kenyan capital. 
Fearless, LUCKY AFRICANS 
"He had gigantic karma to overcome this," a representative for Maastricht Aachen Airport told netherlandsnewslive. 
"Stowaways on planes are uncommon, and a great many people unfortunately don't endure the excursion." 
TSA as of late investigated the adventures of a 30-year-old South African man who clung to the underside of a gigantic stream and endure a 11-hour, 9000 km departure from South Africa to London. 
Themba Cabeka had been famished of oxygen and exposed to temperatures of - 60C as the British Airways stream flew from Johannesburg on June 18, 2015. 
He was oblivious in emergency clinic for a half year in the wake of being found on the grounds of Heathrow Airport. 
Illegal exploitation? 
The Kenyan kid was found on the fly that arrived at Maastricht Airport in the wake of intersection the North Sea from Stansted at 19,000 feet. 
A representative for the Marechaussee said the teen is doing inconceivably well thinking about the conditions. 
Dutch aeronautics distribution Luchtvaart Nieuws reports that the solitary trip to land from London at Maastricht yesterday was TK6305, worked by a Turkish Airlines Airbus A330-200 tanker. 
The airplane had traveled to London Stansted from Nairobi by means of Istanbul bringing up the issue that the individual could've loaded up the airplane the day earlier given his ethnicity. 
A departure from London to Maastricht requires about 30 minutes and arrives at an external temperature of - 30 degrees, Afrinik detailed. 
"A plane from London flies a piece lower than longer flights," said Dutch flying expert Benno Baksteen. 
"On long flights, it will be - 50 degrees, and there isn't sufficient oxygen noticeable all around to endure. At a temperature of - 30 degrees, there is more oxygen noticeable all around, and it very well may be looked after longer."
Content created and supplied by: trendingNews.. (via Opera News )