source:https://twitter.com/heidigiokos/status/1361659485727686663?s=21
The president of CIC Malema is expected to do a speech in response to the SONA speech that president Ramaphosa gave out few days ago.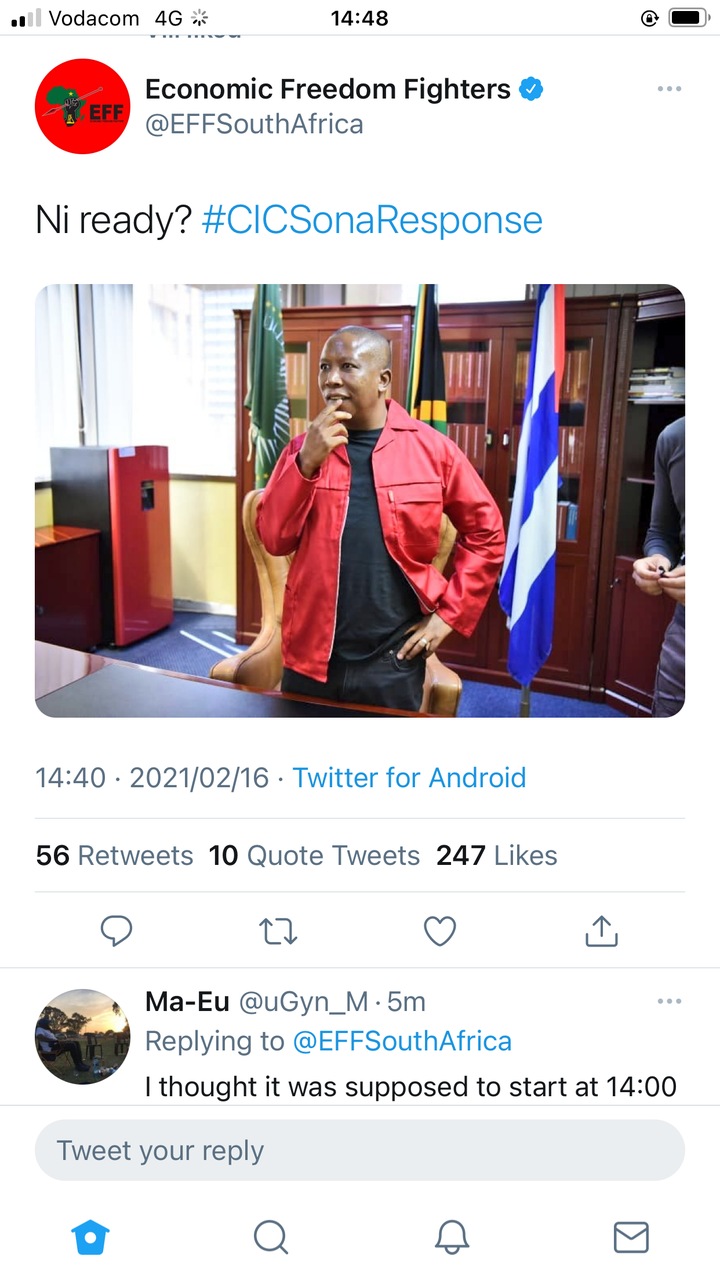 We all know how EFF is like and I tell you, whatever Malema is going to say is to criticise what the president has already said . There's a lot that EFF was not happy about like the social grant, how the Economy was prepared to be revived from this shock of the coronavirus.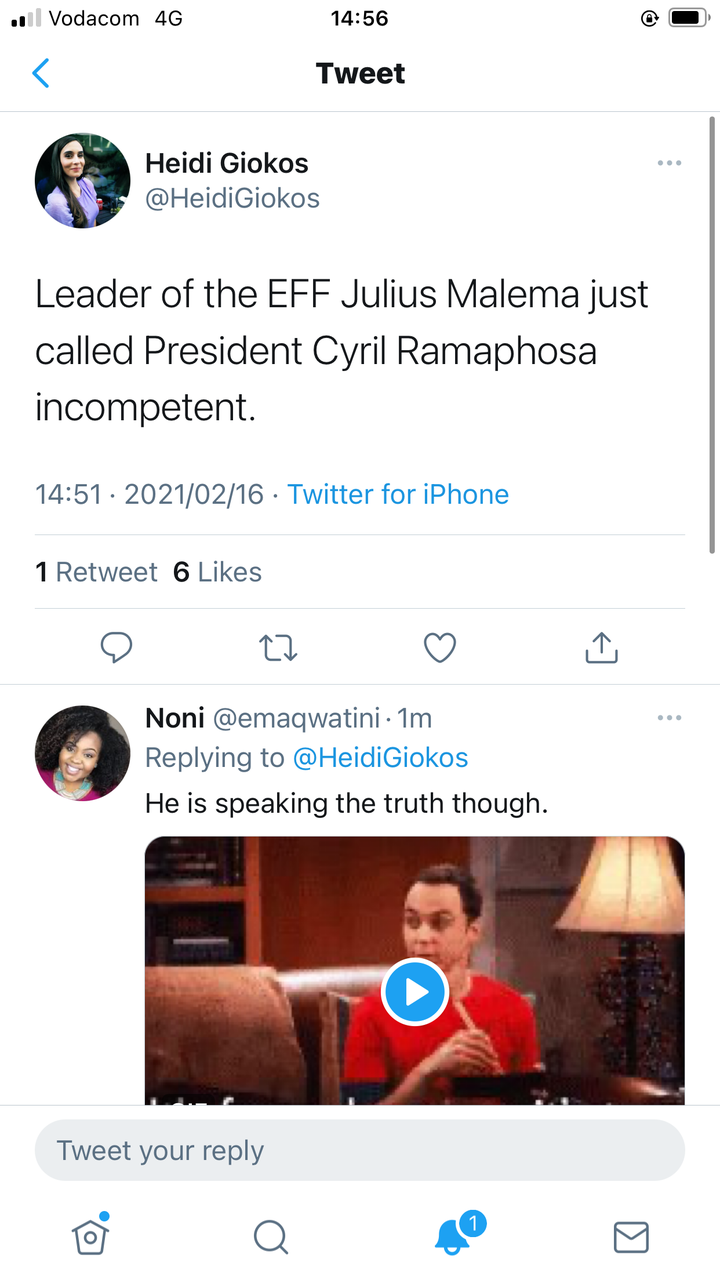 Unfortunately the speech was being delayed, in his speech he called the president himself Ramaphosa an incompetent president who is unfortunately not fit to run the country. We have been waiting up to so far to hear what people are saying about EFF leading the country one day but all answers we hear are not pleasing at all.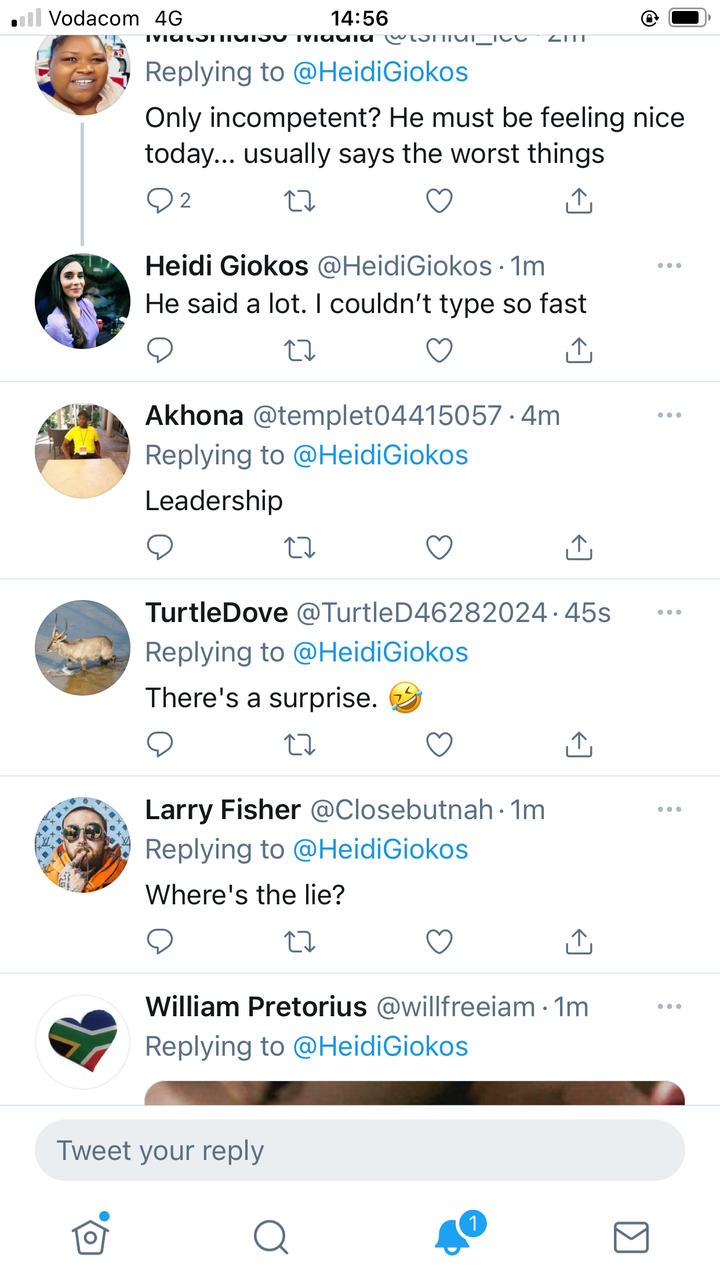 South Africans are saying that they can not have a person who always undermines other people to be their president. I have honestly never seen anything that EFF has done so far than to undermine everything that Ramaphosa or the government does.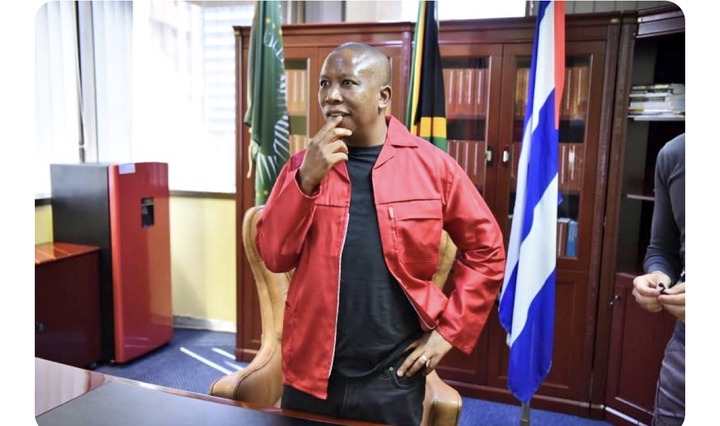 Please do share your thoughts and views here.
Content created and supplied by: Sherly166 (via Opera News )