A SendOff Fit For A Queen.
Death be not proud.
Sebongile Khumalo is one of the South African Black women who fought against all odds to make sure that they own the entertainment industry. It's no secret that being recognized in the entertainment industry is not easy as there's so many competition and talent hence it has always been said that to make it you need to be different and true to your talent.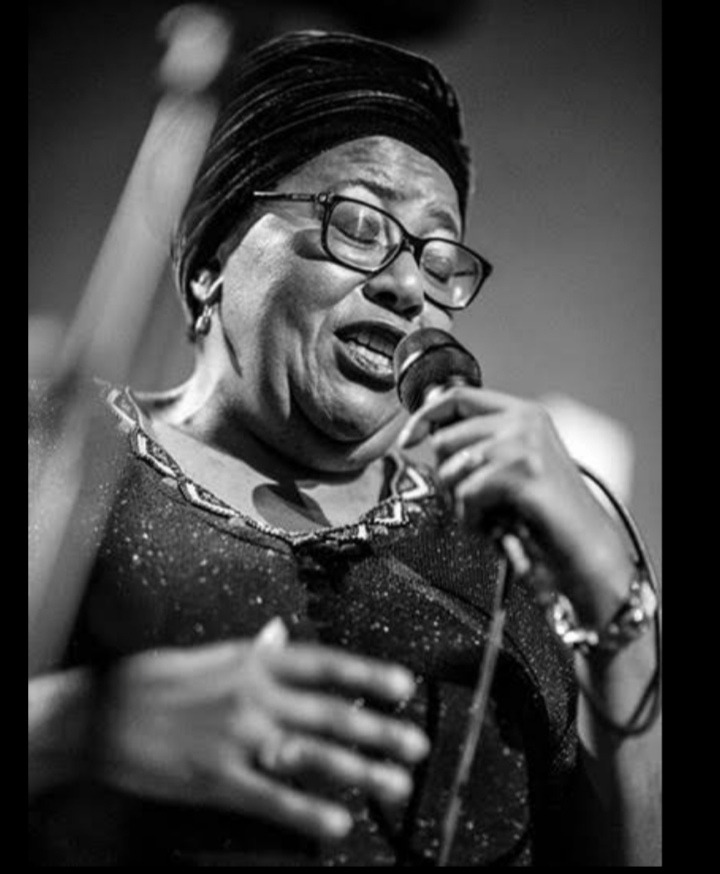 Death has a way of making sure that we always remember that we are not here to stay forever, so if there's something you love dearly you must do whatever it takes to make sure that you do it unapologetically because tomorrow is not promised.
Although death is painful and no matter how many times it happens one can never get used to, you must always remember the beautiful memories you have with the deceased instead of being angry and hurt. People are always adviced to celebrate the good things when their loved ones pass away.
The renowned music legend Sibongile Khumalo made a name for herself in the entertainment industry and she left a mark and big shoes to fill by those left behind. She is the award- winning icon who contributed to South Africa's jazz and opera industry with songs such as 'Sabela', 'Thula mama' and many more other beautiful songs.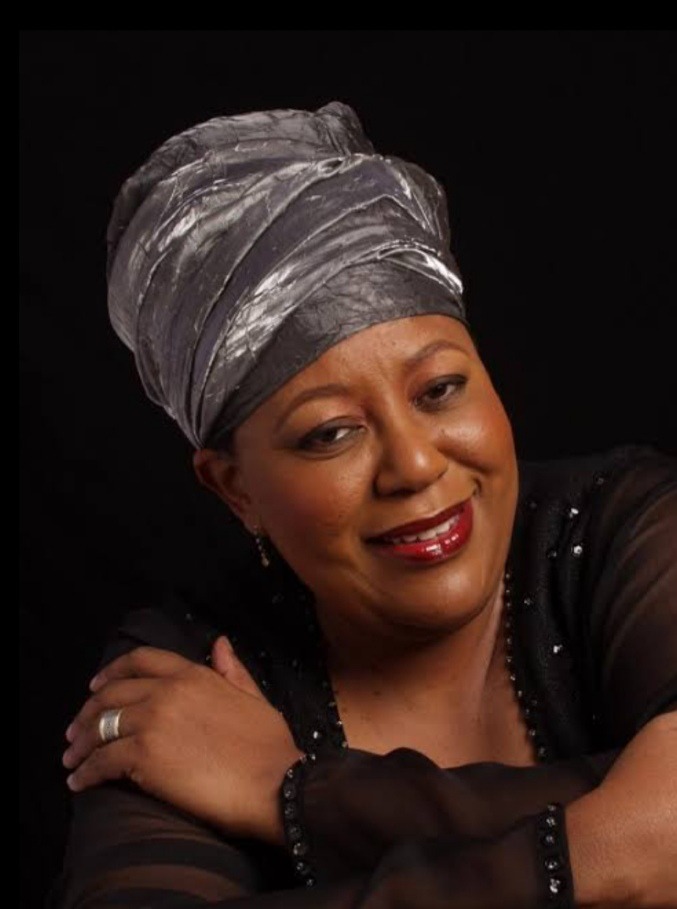 The legendary Sibongile's funeral service is held at the Market Theater in the Newtown Johannesburg, South Africa today (Saturday). She passed away last week at the age of 63 and she will be remembered by her friends, family and her fans who were always behind her no matter what.
See pictures of her funeral service below.
Family and friends walking in the Market theatre.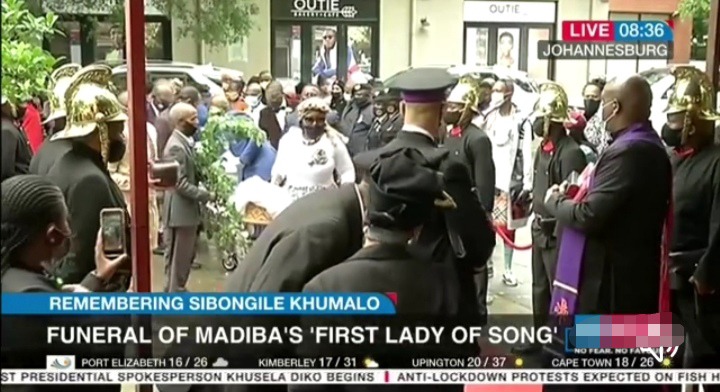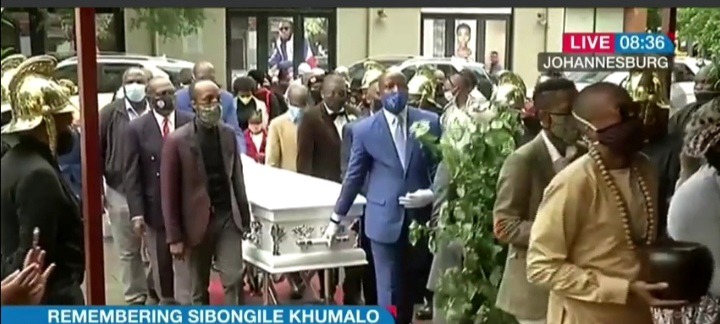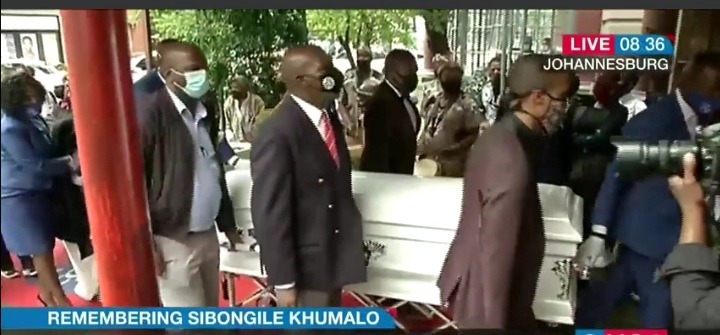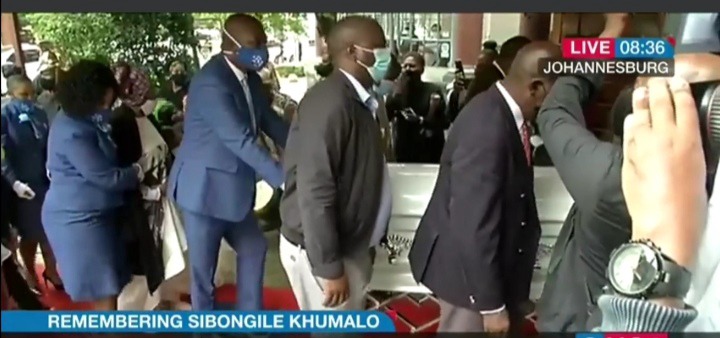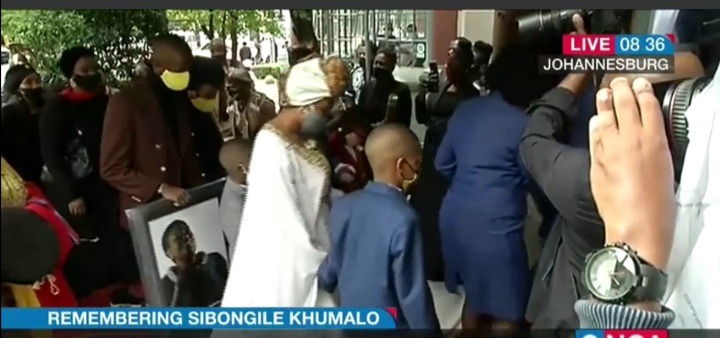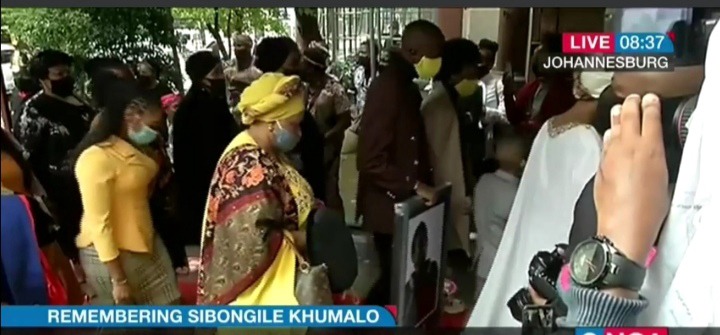 Sibongile's Funeral service taking place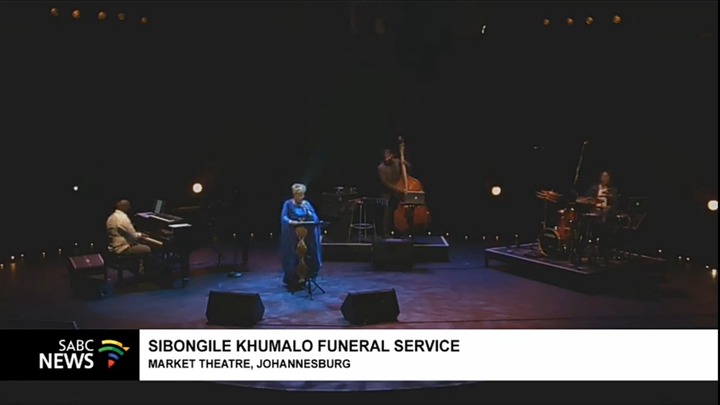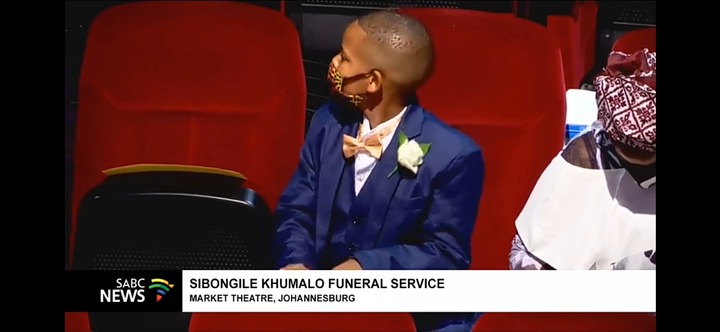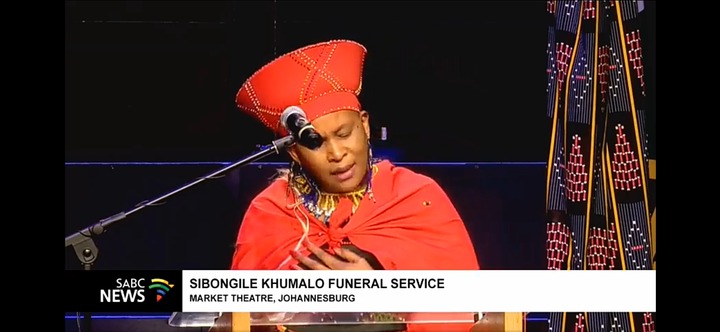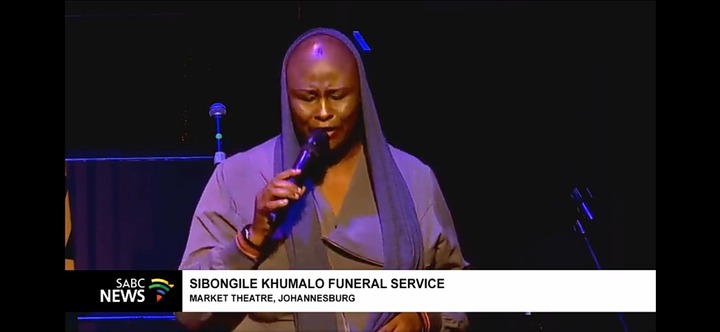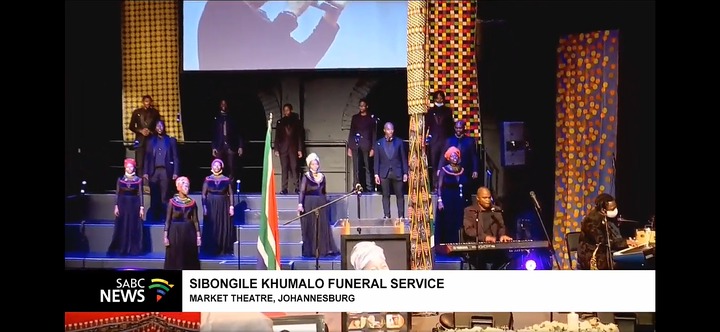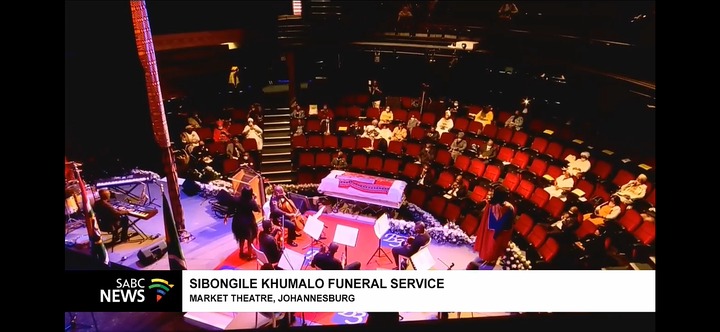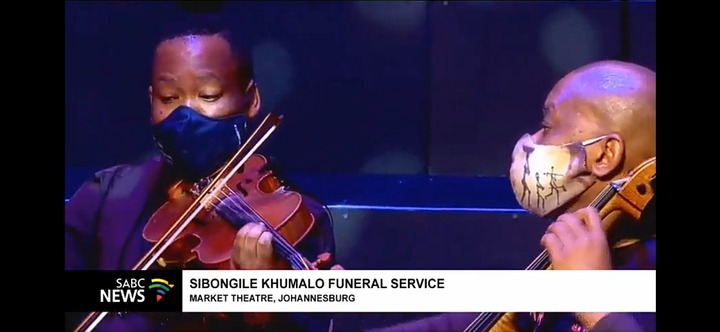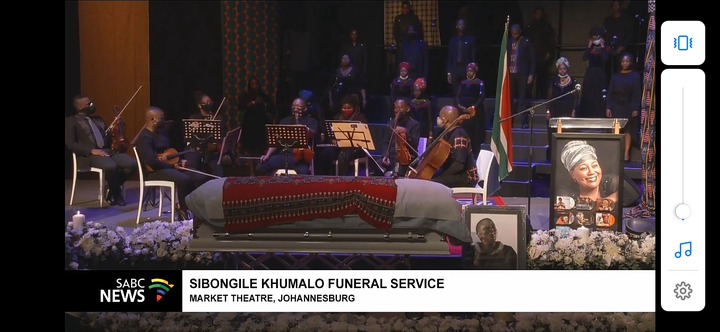 Farwell to the Queen.
Content created and supplied by: @Palele (via Opera News )