South Africa's opposition party, Democratic Alliance, is allegedly taking a lead in a move to invite Facebook to appear before South Africa parliament for misinformation regarding Coronavirus. The party released this information via their Twitter page today. The party Tweeted, "The DA is requesting that Facebook be summoned to Parliament to account on several matters including its role in misinformation and the protection of the digital privacy of its South African users".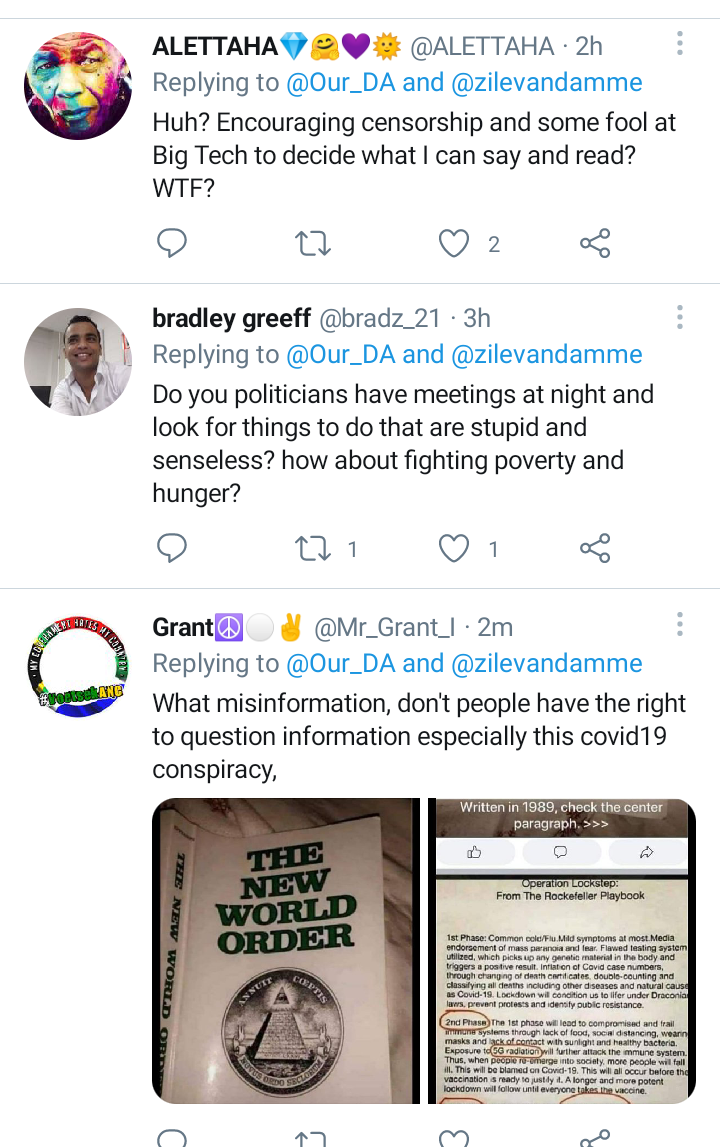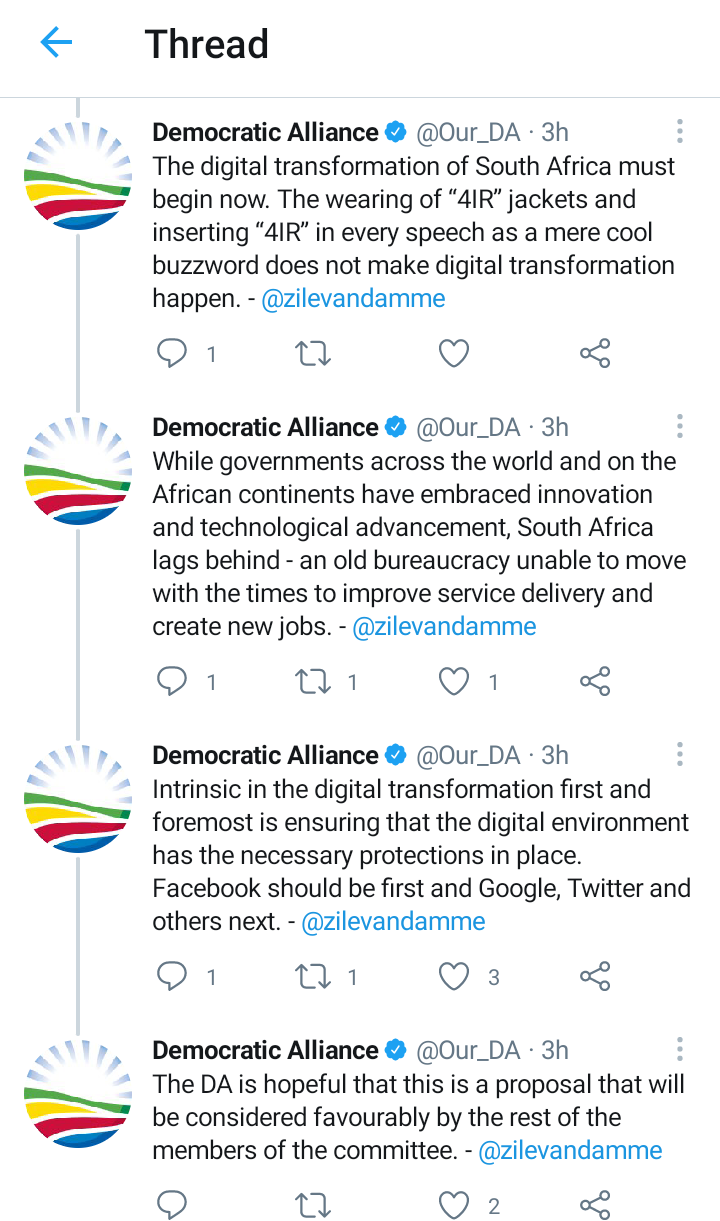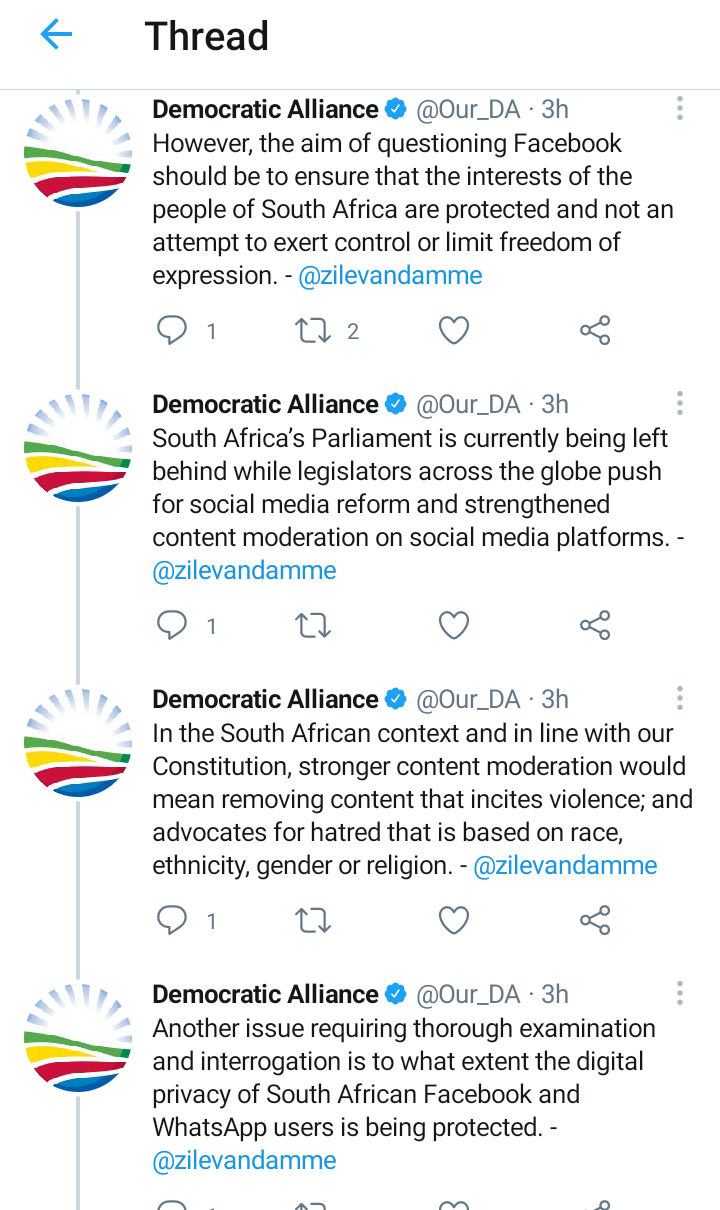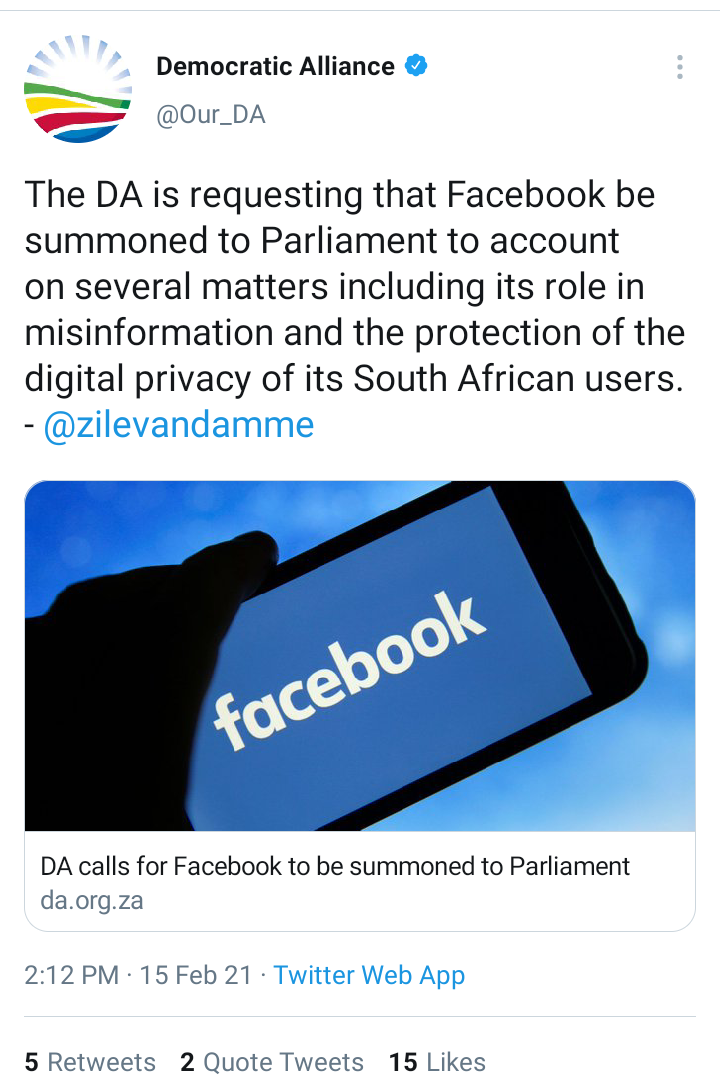 The Democratic Alliance noted that the organization have an office in Johannesburg, and they are already facilitating the move to invite the number one social media messaging network. They want Facebook to answer queries /questions on the role they are playing in misinformation of the South African people. The party released several tweets in this regard showing that they are quite serious about the matter. They further tweeted, "The reason for summoning Facebook — which has an office in Johannesburg — is with the view of ascertaining what steps the tech giant will be taking in tackling harmful misinformation. — @zilevandamme"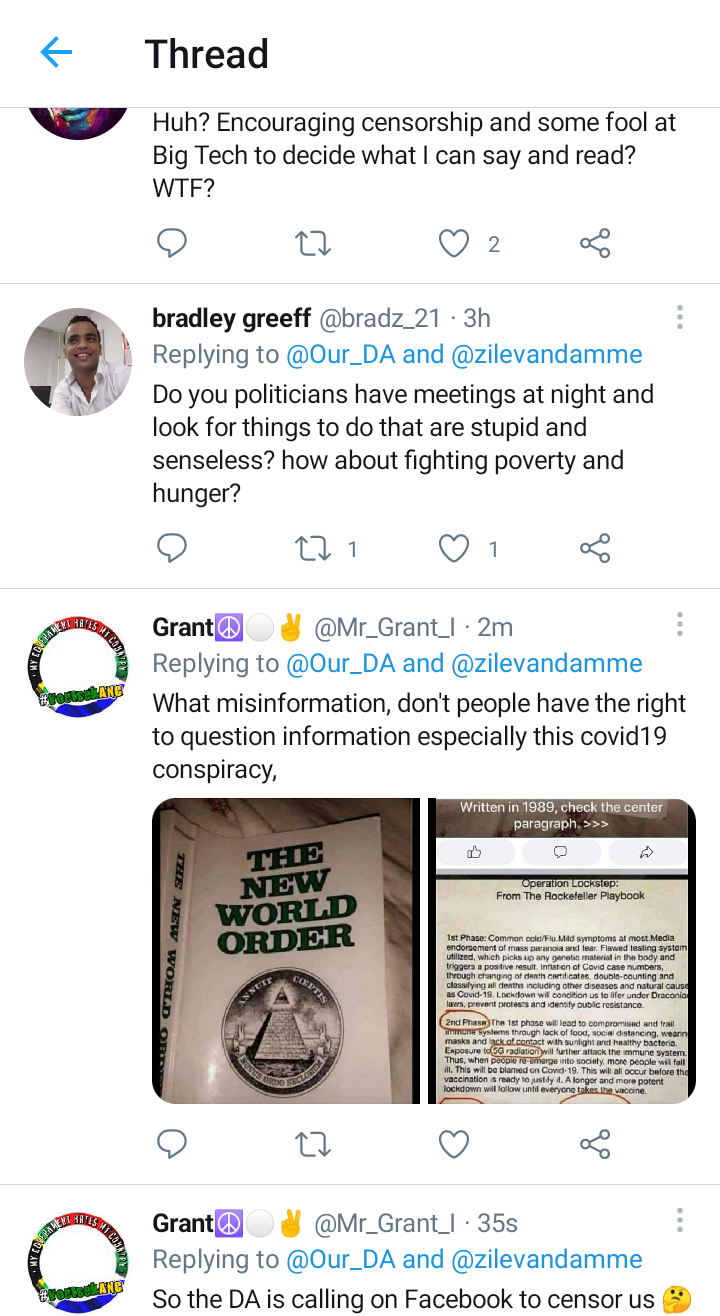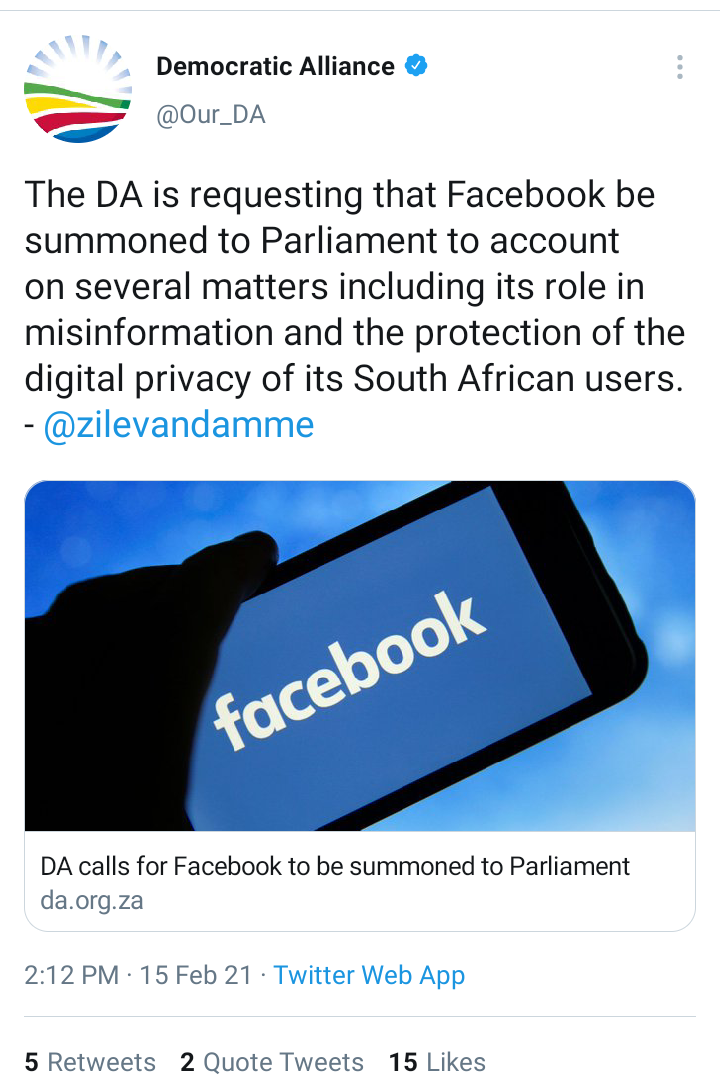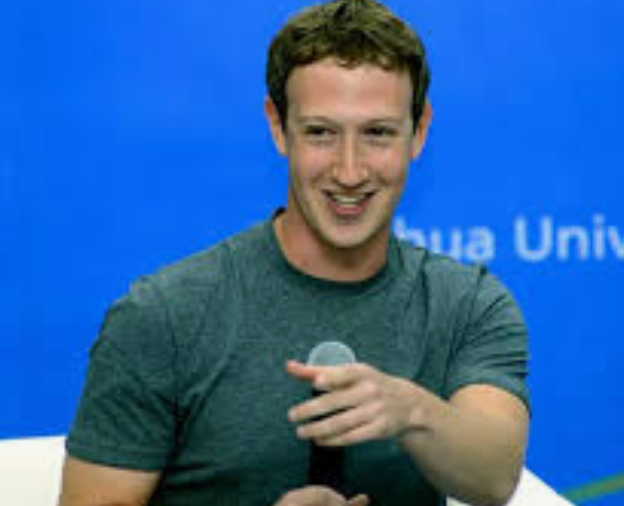 But, some South Africans are already attacking the Democratic Alliance for the move, saying that the party is trying to coerce the tech giant to censor South Africans. One of those who commented said "So the DA is calling on Facebook to censor us?". However, the party responded, saying, "However, the aim of questioning Facebook should be to ensure that the interests of the people of South Africa are protected and not an attempt to exert control or limit freedom of expression. — @zilevandamme"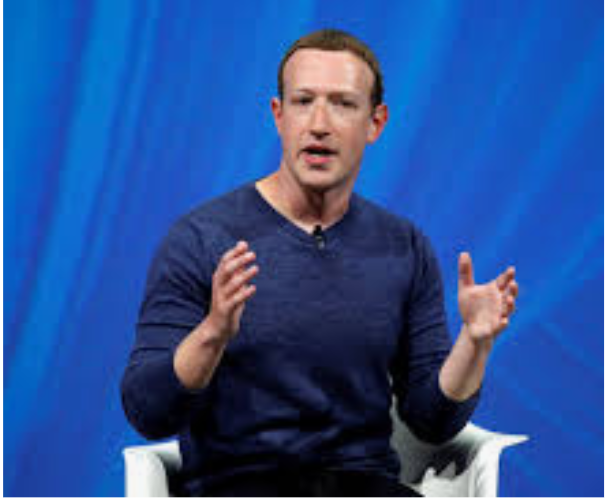 The opposition party noted that the summoning is mainly because of "Another issue requiring thorough examination and interrogation is to what extent the digital privacy of South African Facebook and WhatsApp users is being protected.", they further reinstated that "While governments across the world and on the African continents have embraced innovation and technological advancement, South Africa lags behind — an old bureaucracy unable to move with the times to improve service delivery and create new jobs".
Content created and supplied by: Anabelblog (via Opera News )