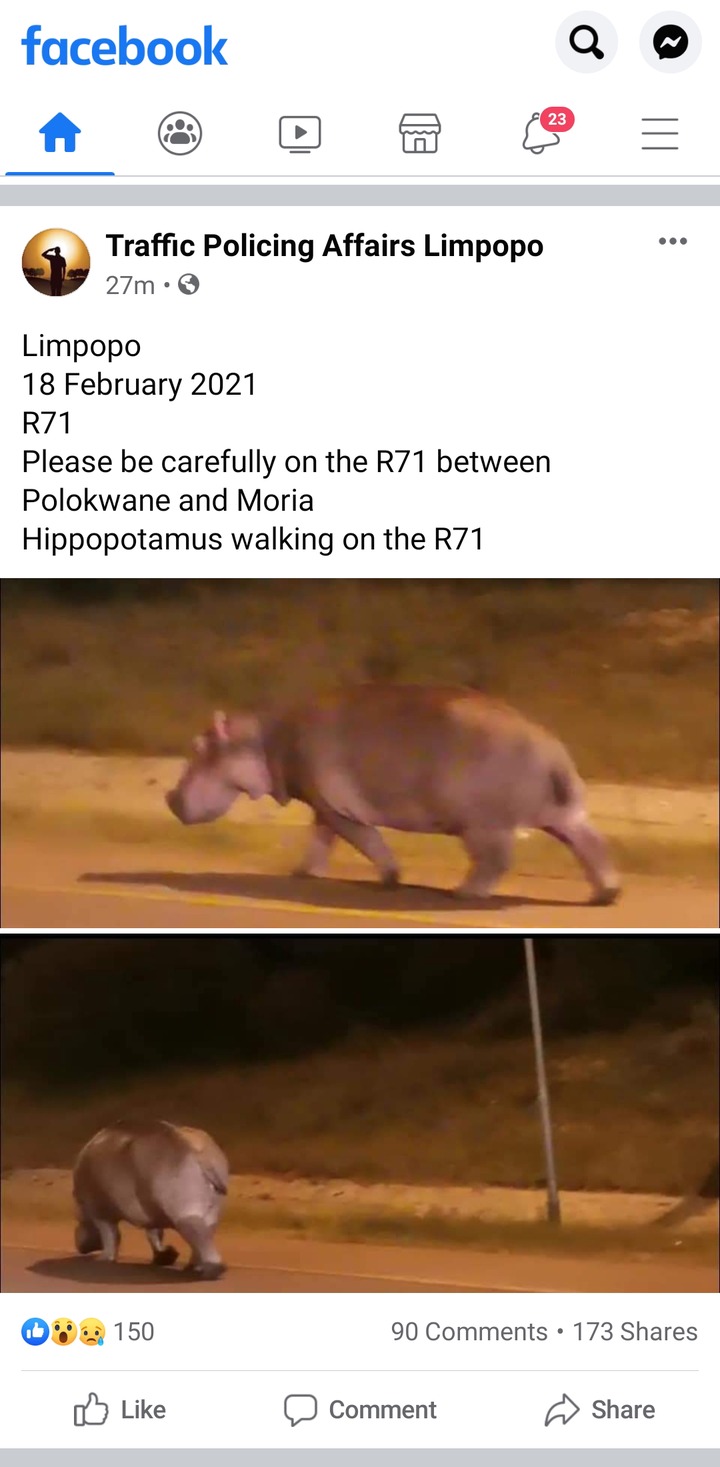 People of Limpopo next to Moriah outside Polokwane have been warned about one of the big five animals roaming the streets. The hippopotamus was spotted running around next to the R71 road between Polokwane and Moriah in Limpopo.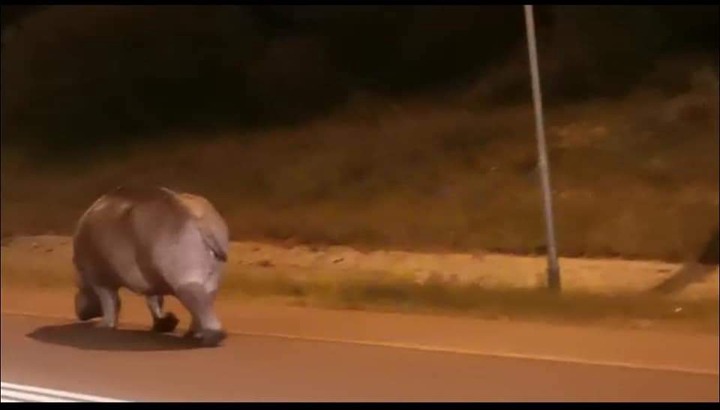 Limpopo is home to a lot of wildlife. But it is not usual that one can spot a hippo running around like that. Most of the big five animals live in Kruger National Park which is closed with a very big fence.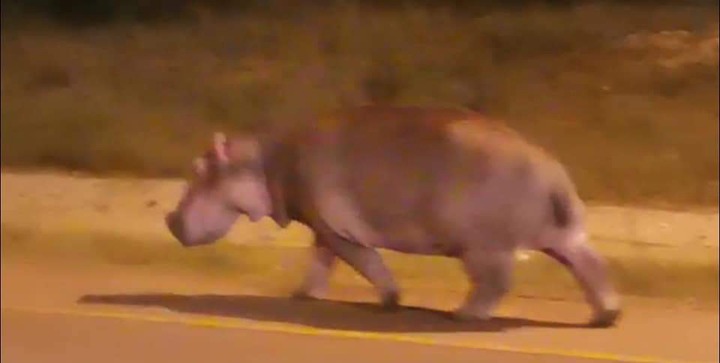 With heavy rain that has been falling this past few weeks it seems the hippo might have found a way out of the fence. Unfortunately being outside the fence, fun as it may be, will definitely not end well for the poor animal.
South Africa has a lot of poachers who kill this animals for profit. The authorities should hurry and take the animal back to the park before it faces an untimely demise.
People of Polokwane heading towards Moriah or Tzaneen are cautioned to be in the look out for the hippo. The lights might confuse it and lead it to behave erratically.
Content created and supplied by: TheeMentalist (via Opera News )