1. Disenchanted SA youth want less Sona promises as economic pandemic woes weigh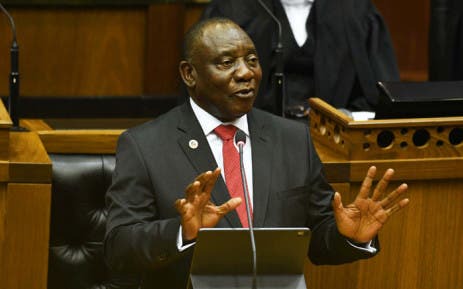 JOHANNESBURG - As President Cyril Ramaphosa prepares to deliver the State of the Nation Address (Sona) on Thursday, some young South Africans say that he faces an unenviable task of treading the line between promises and reality.
All eyes will be on the president as he delivers the much anticipated 2021 Sona, with many South Africans keen to hear what he has to say about the implementation of long-awaited structural economic reforms and how the government plans to revive a pandemic-devastated society.
South Africa is celebrating the 31st anniversary of former President Nelson Mandela's release from prison, a moment in our history that signalled that freedom was finally at hand.
However, some South Africans born in 1990 suggest that freedom is now just a perception as the country faces the stark reality of a stagnant economy, a deepening unemployment rate, while several state-owned enterprises are in distress.
The country has also encountered its biggest enemy yet – the coronavirus pandemic.
Abigail Javier said that Madiba's values of peace, compassion and human dignity had been marred by years of corruption.
"I think there has been some progress made in some of the promises made in State of the Nation but it's so minimal, could you really call it progress, especially when you look at the last decade. There's so much corruption that is coming to light."
Thapelo Moropane said that many like him were confronted by rising living costs and were unable to realise their potential.
Refilwe Pitjeng admits that South Africa has made significant progress in reducing poverty since it transitioned into a democracy, but the country remains unequal, while problems like access to quality education and gender-based violence persist.
"I'm so tired of tired of hearing the same thing every year, most of the time it doesn't feel like he's speaking to me and my peers."
These 31-year-old South Africans are hopeful that the president will provide an update on progress rather than making yet more promises.
2. Sona 2021 road closures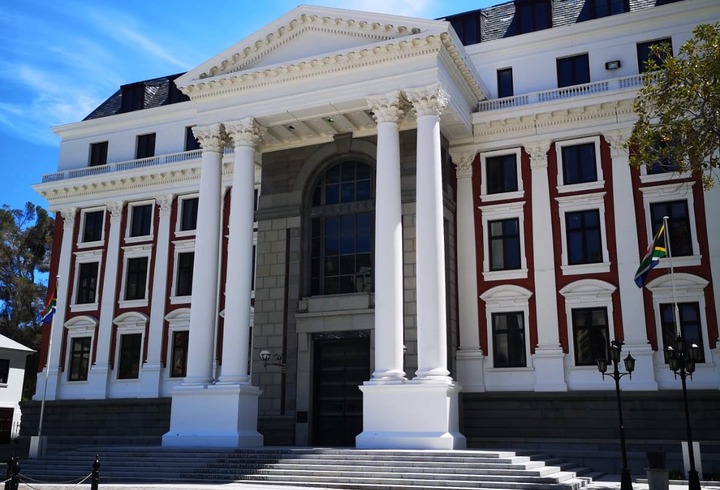 JOHANNESBURG - You may need a Plan B if you're driving near Parliament on Thursday. 
Officials say several roads will be closed between 6am and 11pm.
The closures are part of the security measures for the State of the Nation Address.
The president will deliver his speech at 7pm.
The closures include sections of Roeland and Plein Streets, as well as several other roads close to Parliament.
Authorities will also impose a no-fly zone over the Parliamentary precinct.  
They've warned that drones will not be allowed in the area and also stressed that any demonstrators must follow lockdown regulations.
Two areas will be designated for demonstrations and protests.
These include a section of the Grand Parade, as well as the Hanover Street parking area.
Sona Roads Closure
3. COVID-19 in SA: Death toll surpasses 47,000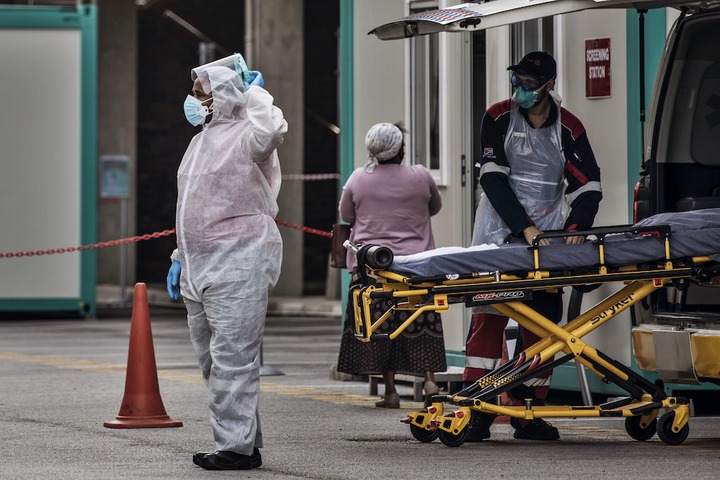 JOHANNESBURG - The COVID-19 death toll in South Africa has passed the 47,000 mark after another 276 people died.
3,159 new infections have been recorded in the last 24-hour reporting period.
The good news is that active cases continue to drop.
There are currently 60,899 active cases, down by almost 4,000.
KwaZulu-Natal has the most active cases, with 20,712.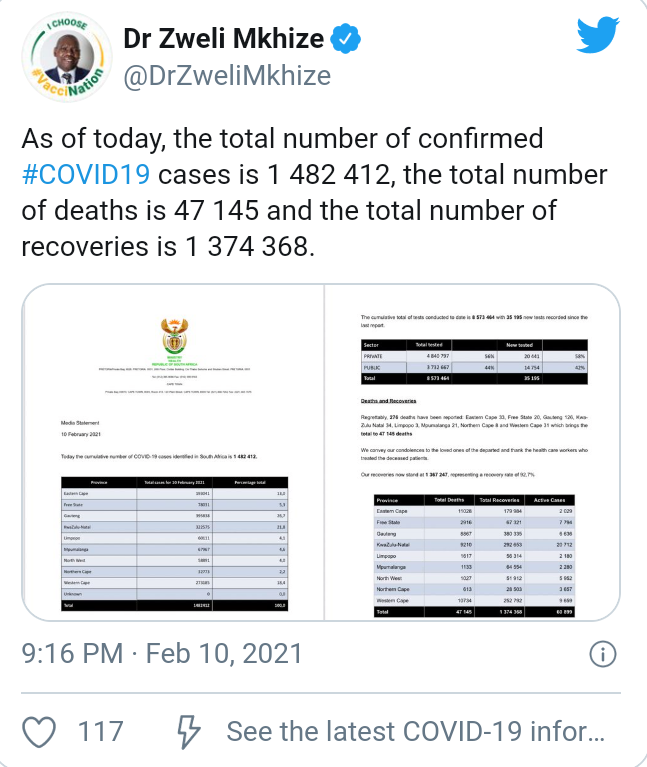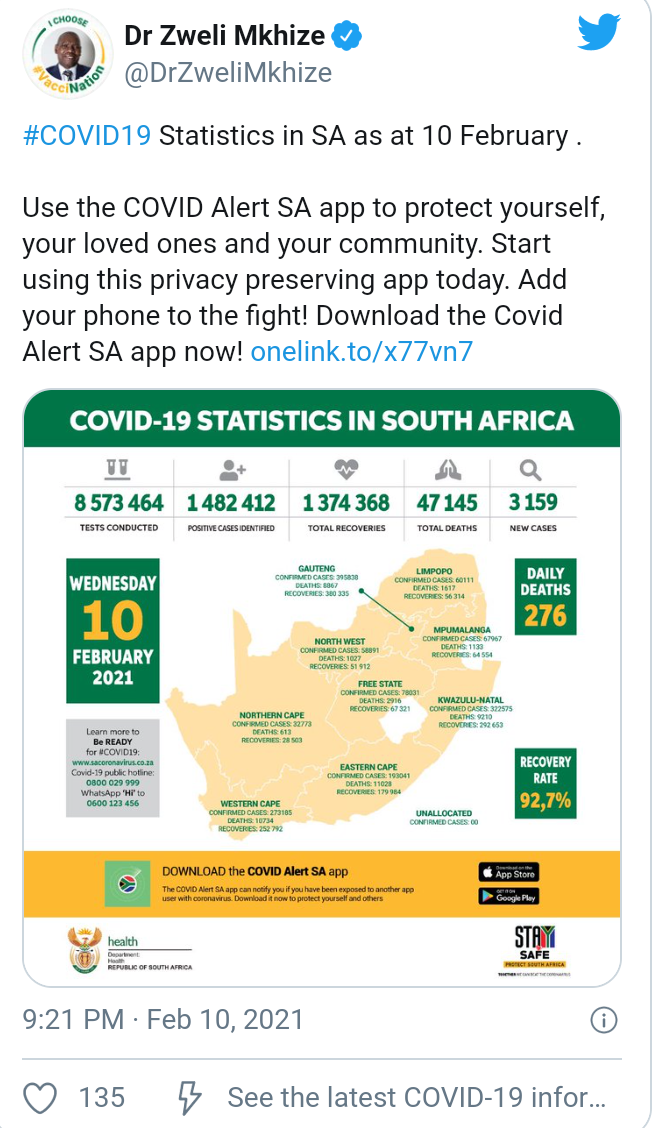 4. COVID-19 set to dominate Sona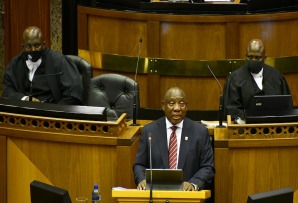 JOHANNESBURG - President Cyril Ramaphosa will deliver his fifth state of the nation address on Thursday evening.
It comes at a time when the country is battling corruption, the COVID-19 pandemic, and its economic impact.
Last year's address focused on reviving the economy.
But barely a month later, the invisible enemy arrived, bringing havoc. 
Content created and supplied by: FriedrichEmma (via Opera News )