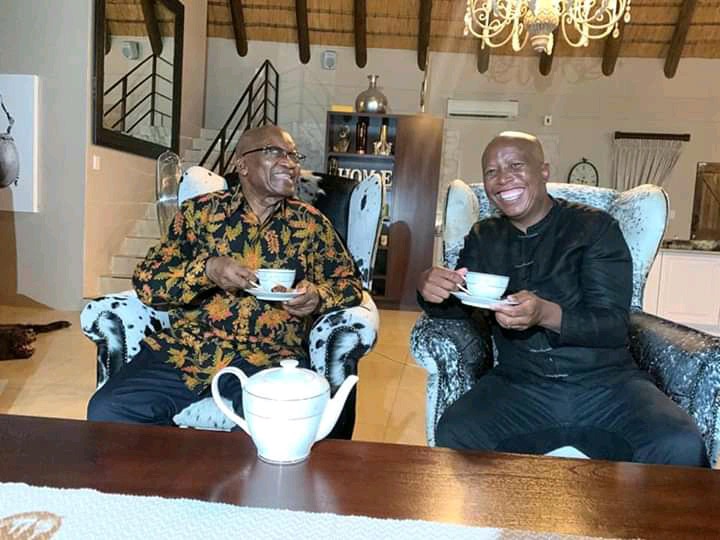 No mask for these two they must be arrested for breaking out Mr. President rules
These two politician men arranged to meet each other in Nkandla home of former President Jacob Zuma with Economic Freedom Fighters Julius Malema for a tea session.
These men were not allowed to go am meet without wearing a mask because President Cyril Ramaohosa said, in the speech last week everyone must wear mask whoever where you go you have to protect yourself these two-man do not follow what the president is saying.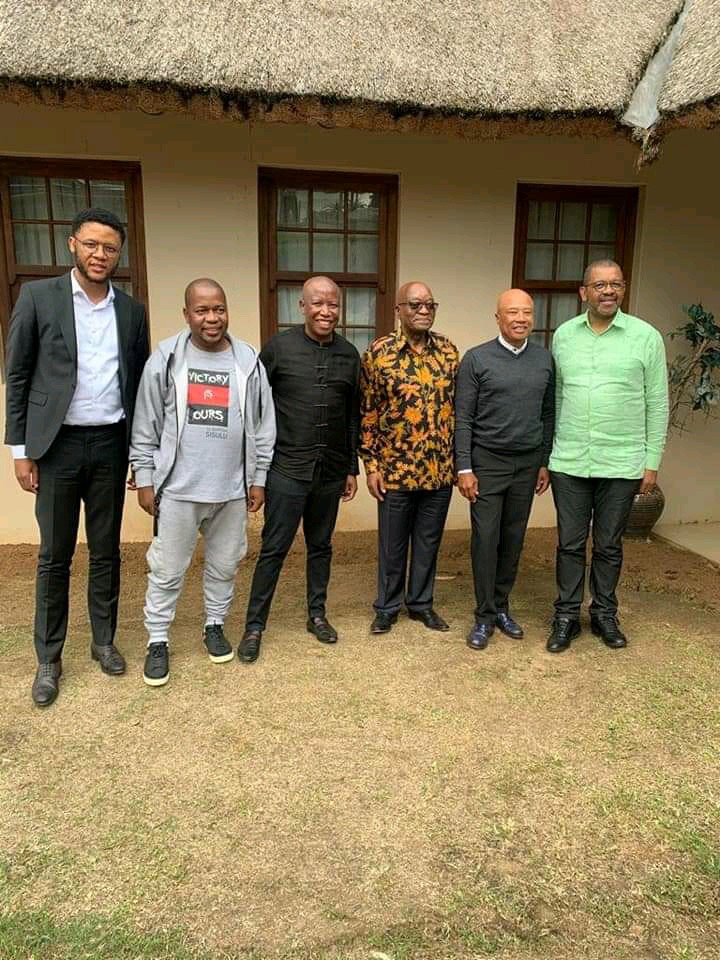 This friendship of these two will end in tears we know their true colors especially Juju he is up to something while he is doing this she planned to do something to use the Zuma.
This caused stir social media over the tea meeting to Nkandla in KwaZulu-Natal province.many people do believe what they are doing they think that Juju went to Nkandla to apologize to Zuma for what he has done to him while he still a president, to forgive him through their mistakes .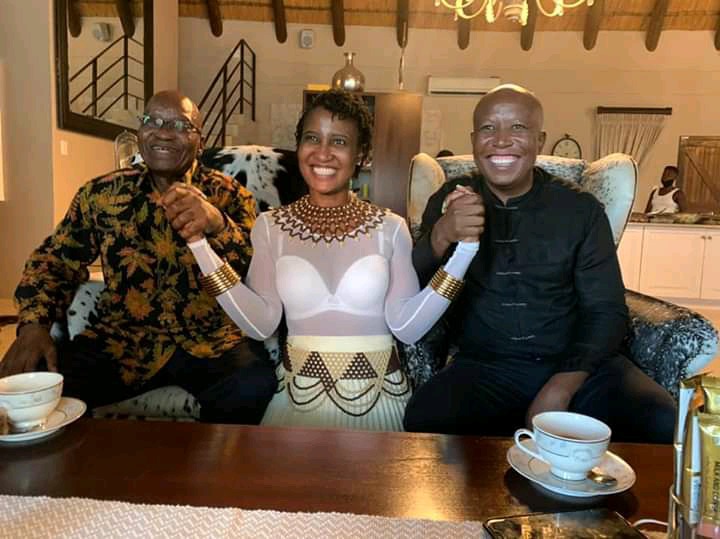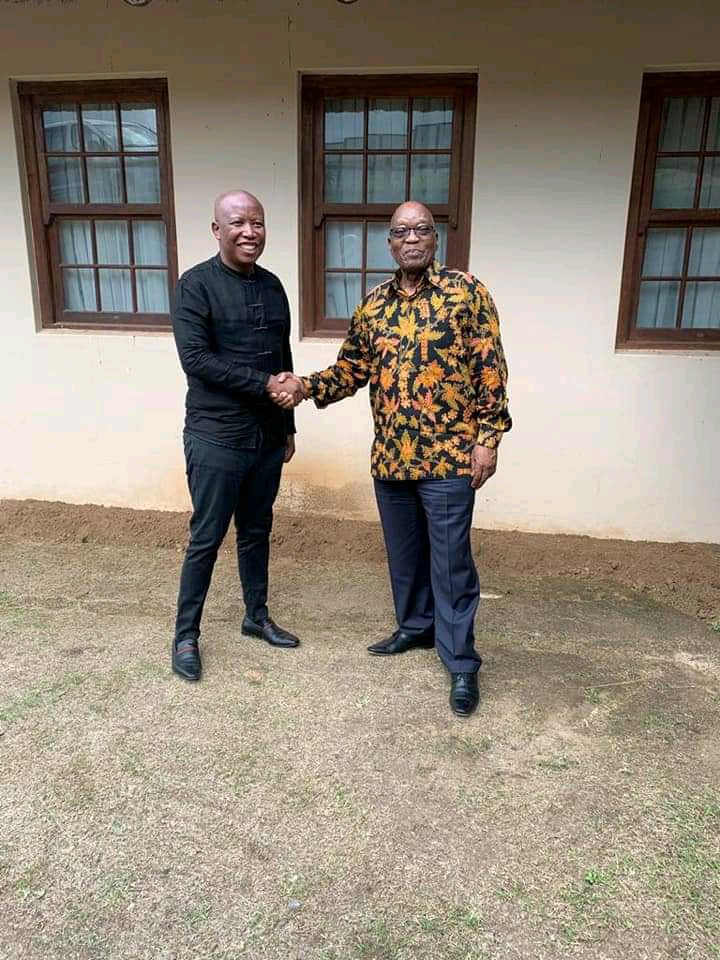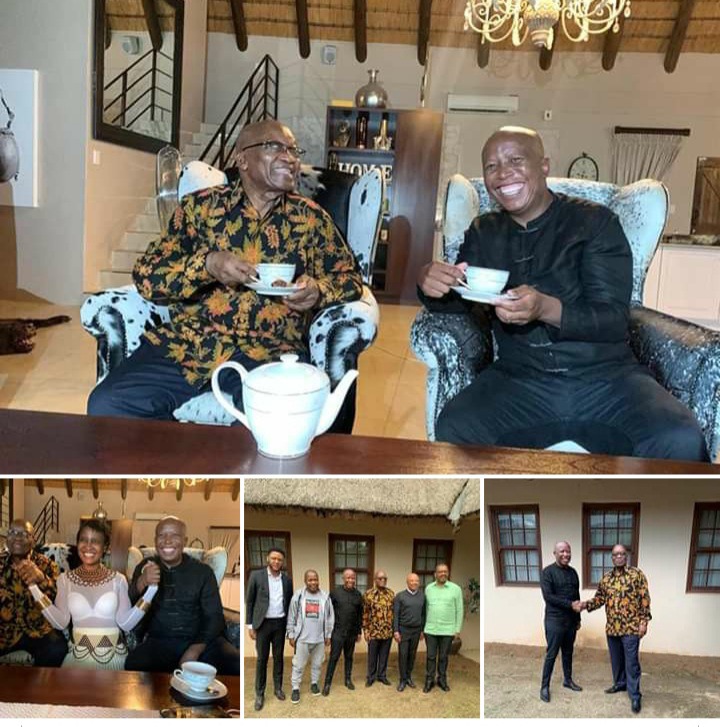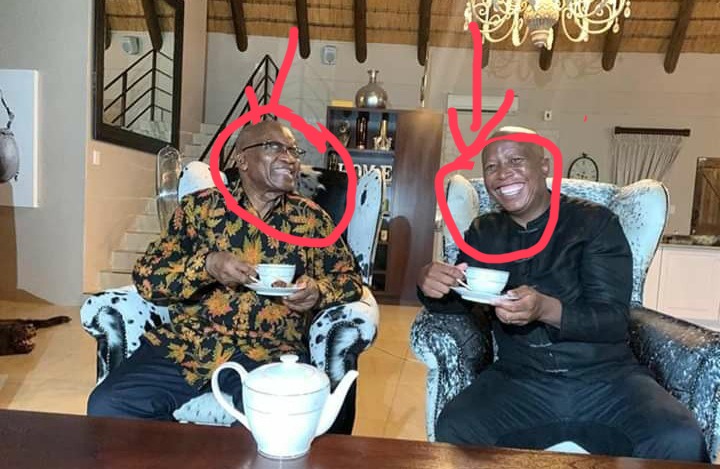 Content created and supplied by: DIEKETSO/NEWSLATEST (via Opera News )