Sometimes, Users encounter blue screen like errors during boot up their PC. This is very annoying and can champer your important work. Let's know how to fix error 0xc0000034 while booting up.
This problem is very common among Windows 10, 8 and 7 users. You may encounter it anytime. But, If you know how to fix this boot error, it won't be a big problem you.
Normally, Users face this error before windows login screen. As a result, This error completely prevents you from accessing windows. Fortunately, You can easily fix error 0xc0000034. However, To avoid facing this error, you should know what causes this problem.
Basically, This error appears when bootloader files are missing or corrupt. There are several things that can corrupt or damage bootloader files. Some third party software and viruses are the reason of this bootloader problem. When users encounter this error, they usually see the following message in a blue or black screen.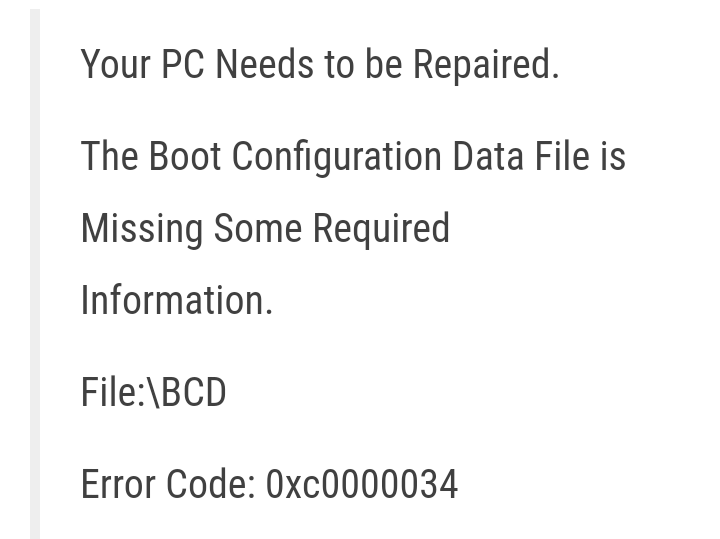 However, You can easily get rid of this error by following some simple and easier tricks.
How to Fix Error 0xc0000034 in Windows
There are several ways that you can follow to repair this issue. I'm introducing the most working methods. But, All methods require a bootable windows media like windows DVD or Pendrive. You must have it in order to fix error 0xc0000034. If you don't have one just download windows ISO file and /create bootable media/ by yourself.
1. Automatic Repair
This is the first method you should try. At first, You should insert bootable windows media into your computer and restart it. You should see the line Press Any Key to Continue. Just press any of the keys on your keyboard. However, Some computers may not show this option automatically. You may need to select bootable source manually. In that case, When your PC restarts and show something on the monitor for the first time, press F8 (Some PC may have different function keys) and choose bootable media. After doing this, follow these things.
You should see the windows installation window. Click on Next.
Then click on Repair your computer.
Now, Go to Troubleshoot > Advanced Options.
At last click on Automatic Repair and follow onscreen instruction correctly.
Now, Windows will automatically check for errors and fix error code 0xc0000034.
2. Manual Repair
The first method usually fixes this problem. But, Sometimes, It may not work. In that case, You will need to repair error 0xc0000034 manually. To do it, follow these instructions.
At first, Boot from bootable windows media like before.
Then, Navigate to Repair Your Computer > Troubleshoot > Advanced Options like before.
After that, Choose Command Prompt.
Now, Type the following commands and hit enter for each.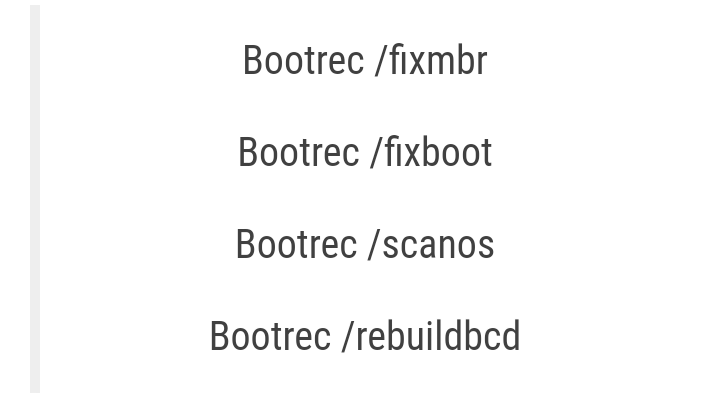 You may be asked to Add installation to boot list. In that case, Type A and press Enter.
Executing these commands will fix error 0xc0000034.
3. Reset Windows:
You also can try this method as it is one of the most working ways to get rid of this error. However, As you can't access windows, you will need to reset windows from bootable media. Here are the instructions.
First of all, Boot from bootable media like before.
Then, Go to Repair Your Computer > Troubleshoot.
Now, Choose Reset and follow onscreen instruction.
Hopefully, These tips will help you to fix error 0xc0000034 in windows.
Source: https://www.xtremerain.com/fix-error-0xc0000034-windows/
Content created and supplied by: Wesley4658 (via Opera News )