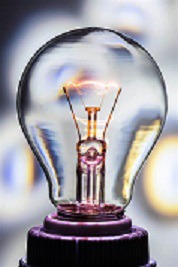 Good day everyone, hope you are well and welcome back to a new article. It is never fun to receive an electricity bill that is high, so what can we do to prevent this from happening again? Here are a few tips:
1. Switch from incandescent lamps to energy saving lamps. Although energy saving lamps might be a little more expensive, they use a fraction (up to 90% and higher) less energy than the old filament types.
2. Switch stereos, televisions and everything that has a standby mode off at the wall switch. Although these devices appear switched off, they are still using electricity.
3. Only switch on the geyser when needed most and only for a short period of time. This tip will save the most energy as a geyser can consume up to 40% and higher of a household electricity usage. If it is possible, switch over to solar geysers completely.
Do you have any other energy saving tip that can be helpful and can save on the electricity bill? Kindly share it with us in the comment section down below. Thanks for reading and please stay well.
Content created and supplied by: SilverlineAcquired (via Opera News )