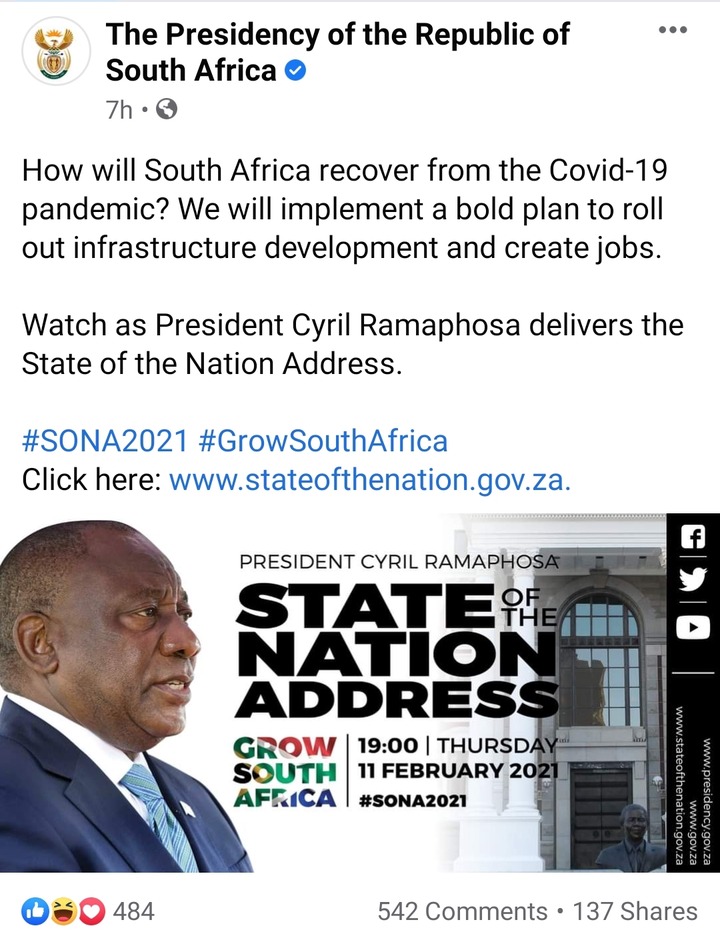 President Cyril Ramaphosa is the most positive man on the planet, but even he must admit that there is very little to get excited about. SONA at this stage is just a formality.
The economy has contracted many times and shows very little promise of getting back on track. A number of regulations and restrictions though necessary has eroded business confidence and some business owners closed their doors for good.
The president will delivering his State of Nation Address tonight under a very dark cloud. The fight against the pandemic just got tougher with the AstraZeneca coronavirus being ineffective against the virus, prompting the government to halt its roll out. A number of businesses have shutdown while people have been sent further down the poverty line.
Here are a few key issues the president must touch tonight: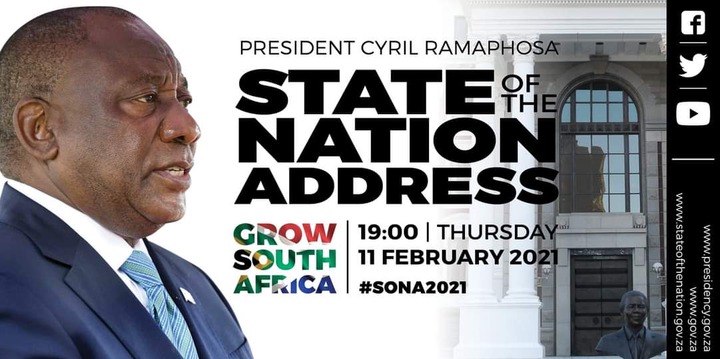 Unemployment, the president must provide concrete plans of how the government will stimulate the economy in order to create jobs.
Public private partnership, that will see government and the private sector working together to resuscitate the economy. This should also include a number of relief measures on tax and the many regulations making it difficult to do business in the country.
The State of the Nation Address will take place tonight from 19H00.
Content created and supplied by: TheeMentalist (via Opera News )