This Car Is Very Dangerous People Should Look Out For It.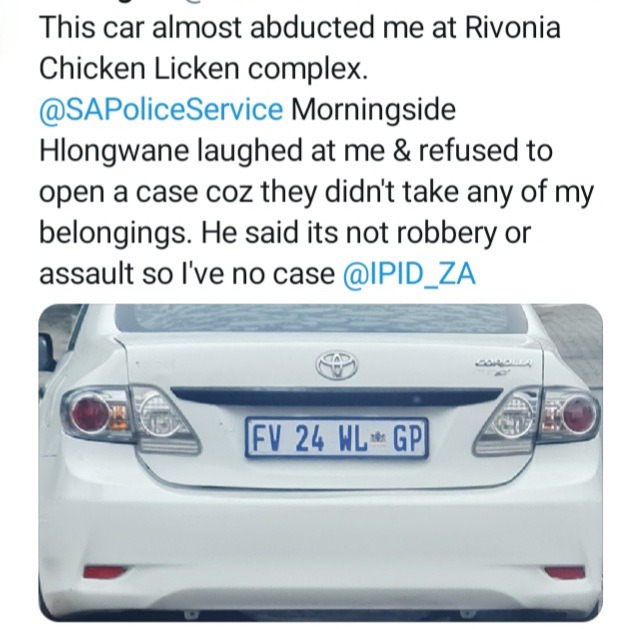 A lady shared her story on her Twitter account that she was almost Abducted by the people who were using this car.
While the police are out there looking and arresting people who are breaking the lockdown regulations, there are people out there who are going through a lot. People are losing their lives each and everyday and the police are doing nothing to help those people.
This lady was almost Abducted by the people who were using this car, these people were at Rivonia near Chicken Licken Complex. This all happened fast and lucky she fought them and called for help. People came and helped her then the thieves ran away. They didn't take anything from her but they just wanted her and not her belongings.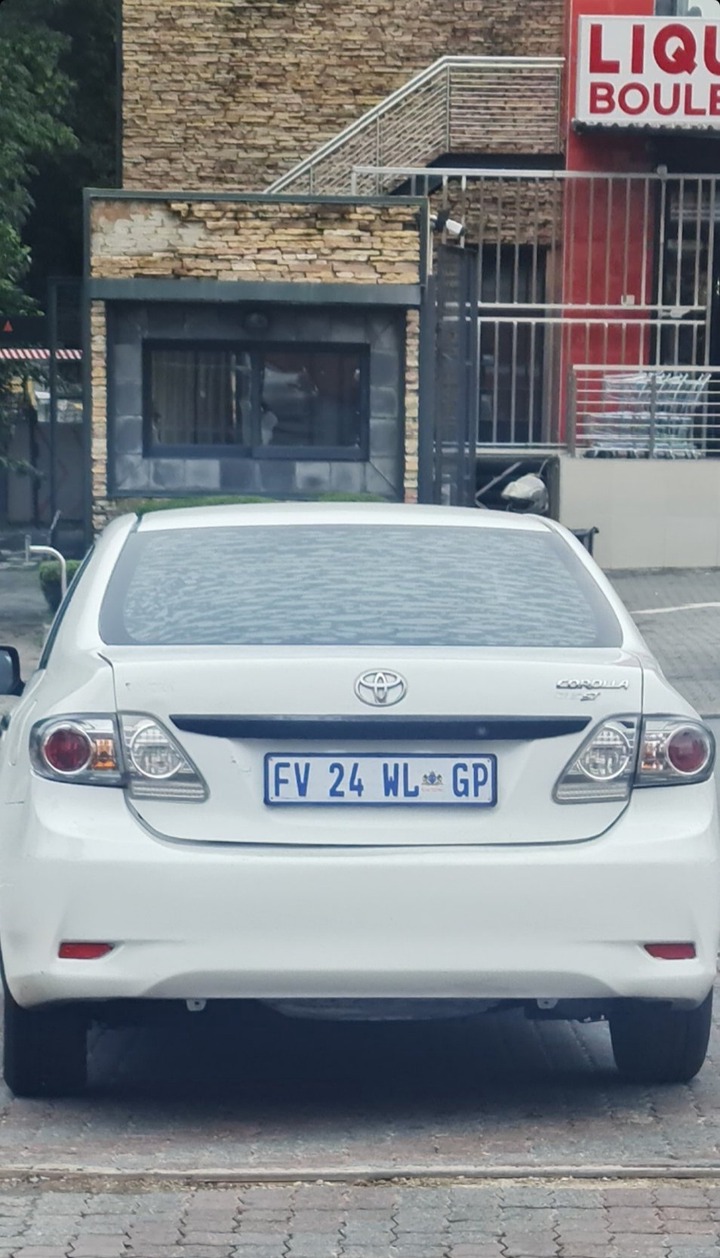 When she went to Morningside Police station she met Hlongwane who laughed at her. He didn't take her statement saying she doesn't have a case because nothing was taken from her. She didn't even have evidence of what she said happened there except the photo of this car. This is painful especially coming from people who are supposed to protect us.
Here is what people had to say about this matter.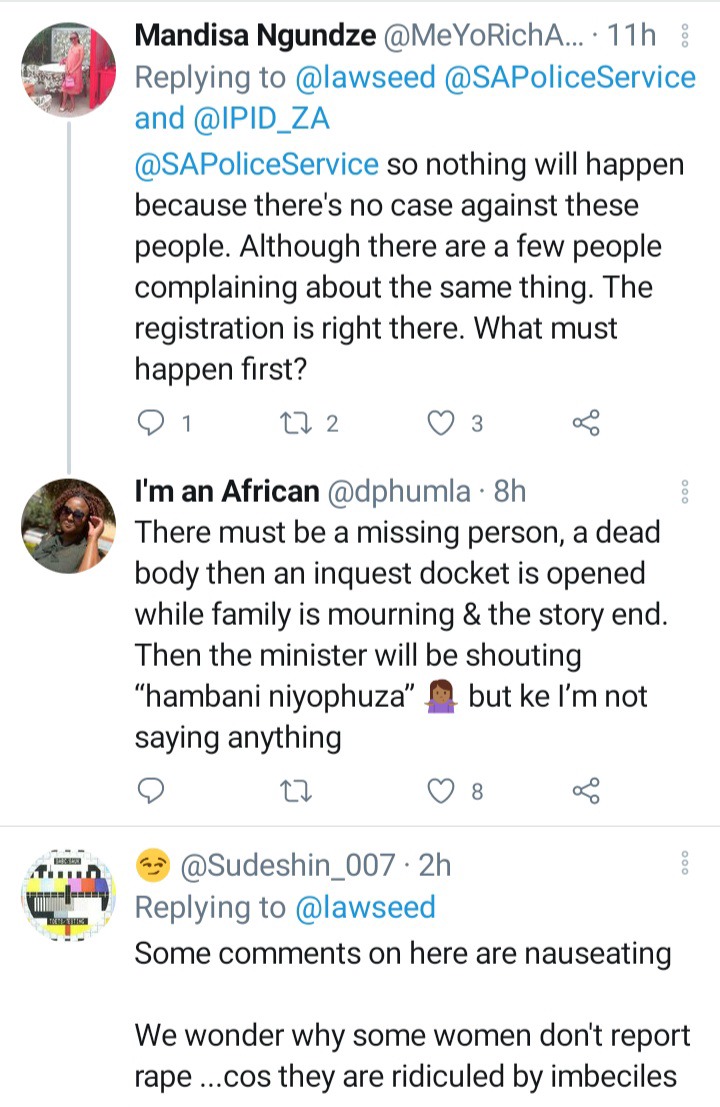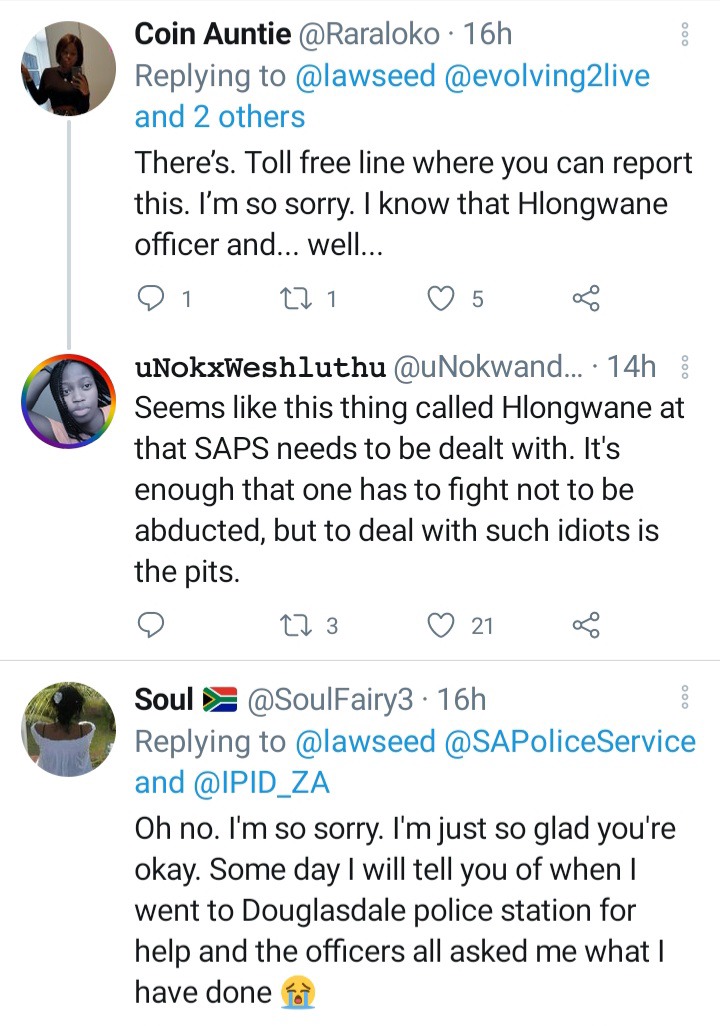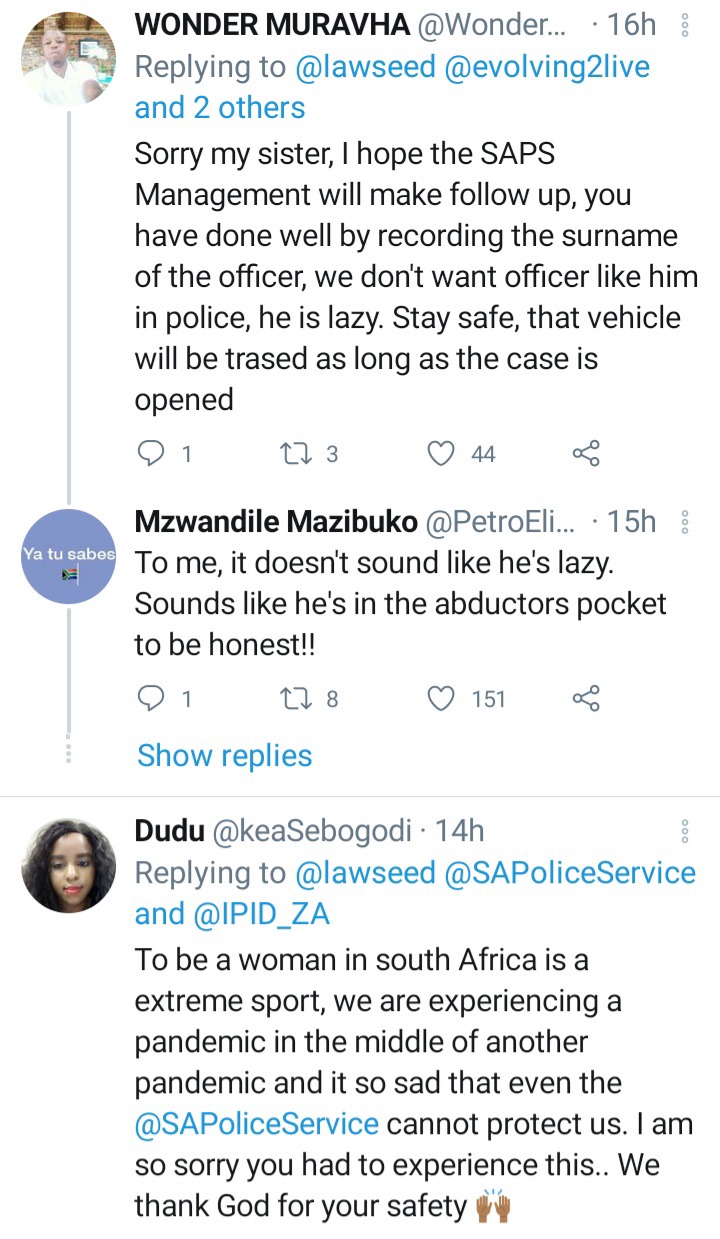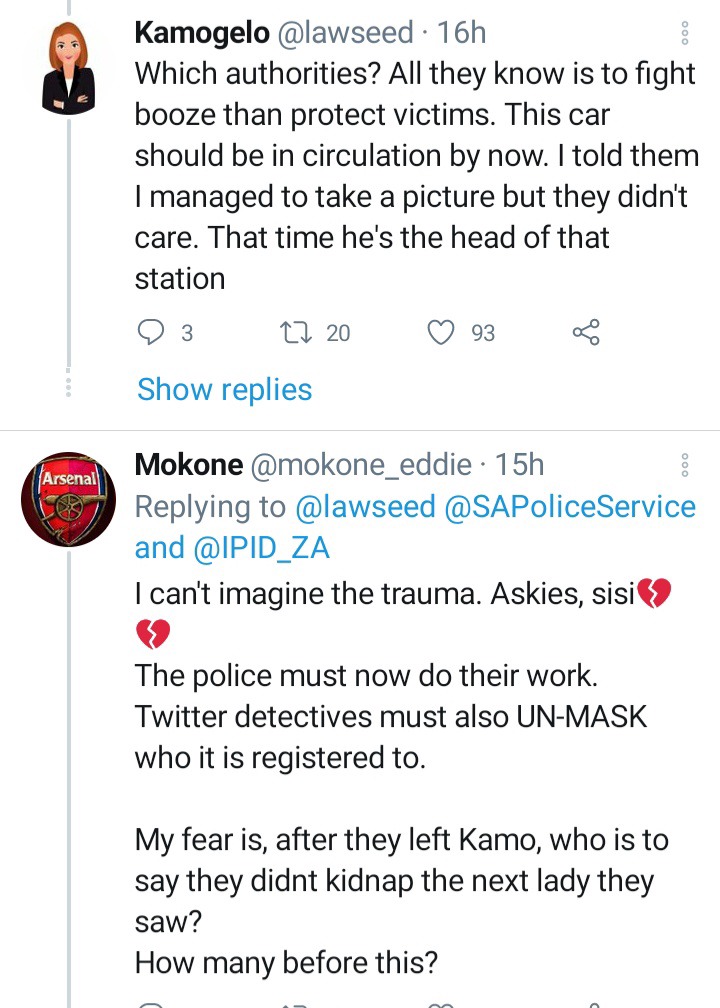 Content created and supplied by: @Happy (via Opera News )