The South African Minister is Finance, Tito Mboweni, did not shy away from letting the country know that he is not impressed with the tea date between Julius Malema and Jacob Zuma.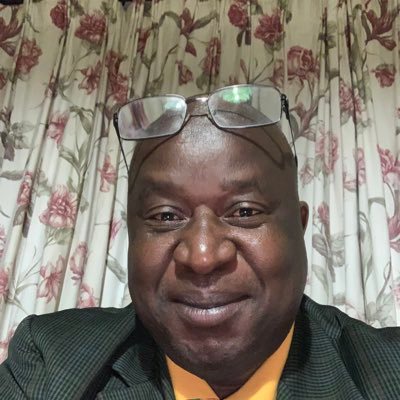 We all witnessed Julius Malema drag Jacob Zuma's name through the mud when Zuma was still president. So, it is also shocking to us to see that they have reconciled.
Julius Malema made an absolute mockery of Jacob Zuma after the whole Nkandla scandal. He would shout "Pay back the money", whenever Jacob Zuma said a speech. Now they are besties.
Tito Mboweni posted a series of tweets on his official Twitter account and basically bashed Julius for being a flip flopper. Here are his tweets: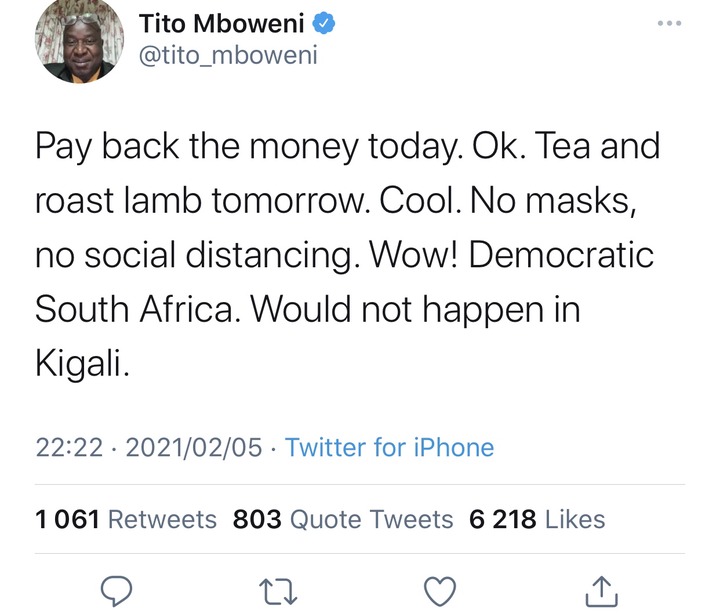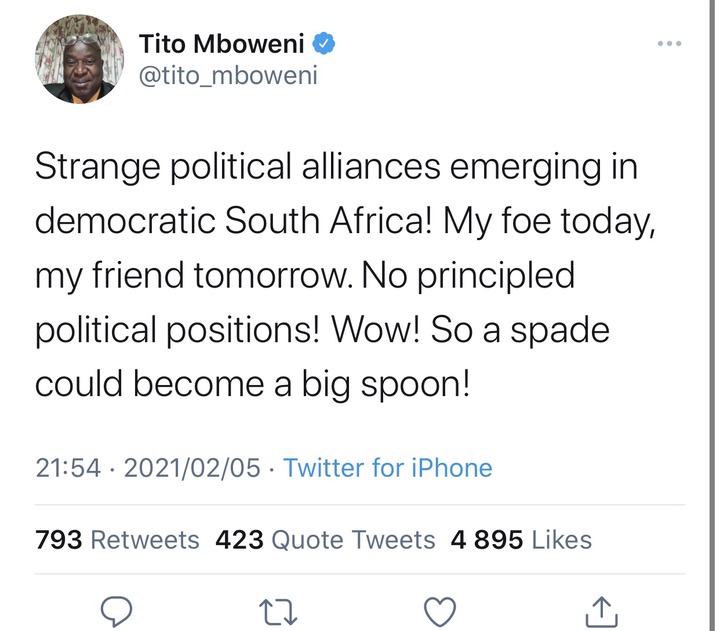 People said that he is jealous because he was not invited to have tea with them. The fact of the matter is, Julius Malema hates Jacob Zuma, but he hates Cyril Ramaphosa more.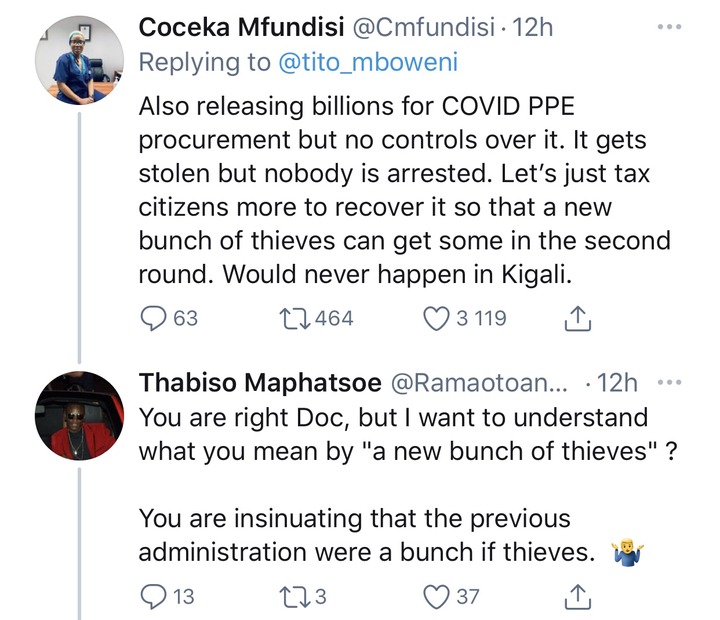 Content created and supplied by: nqobilem_ (via Opera News )