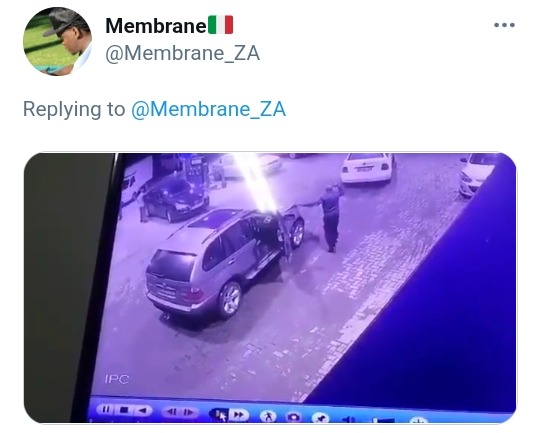 Image: Source Twitter
Content by Bongiwe Shange
An alleged man drove to a petrol station at Sharpsville. The man got out of his vehicle and shot himself dead.
This man is suspect who killed 5 people in Vanderbijlpark about an hour ago.He drove over 3 people and shot 2 people before heading to the garage. Among people he killed includes his wife and children and the rest is strangers.
Tweets of the public commenting in this tragic event.
@Bongane Gents let us find someone you trust, even a stranger just to talk to . People are going through hell. Lets prioritize our mental health.
@Oscar Depression where??? He just said this guys drove over 3 people and maybe the ones that he shot were trying to attack him then he realised that he's in deep trouble and didn't want to disappoint his family then decided to take his life.
@Trevor Hectic and sad indeed bro. Is this not that garage ka Big Street next to the Memorial which capsized last year?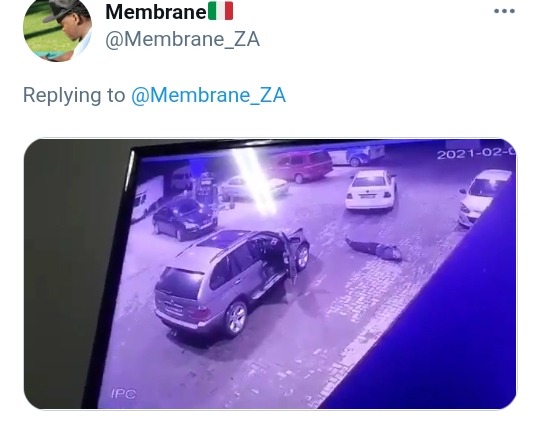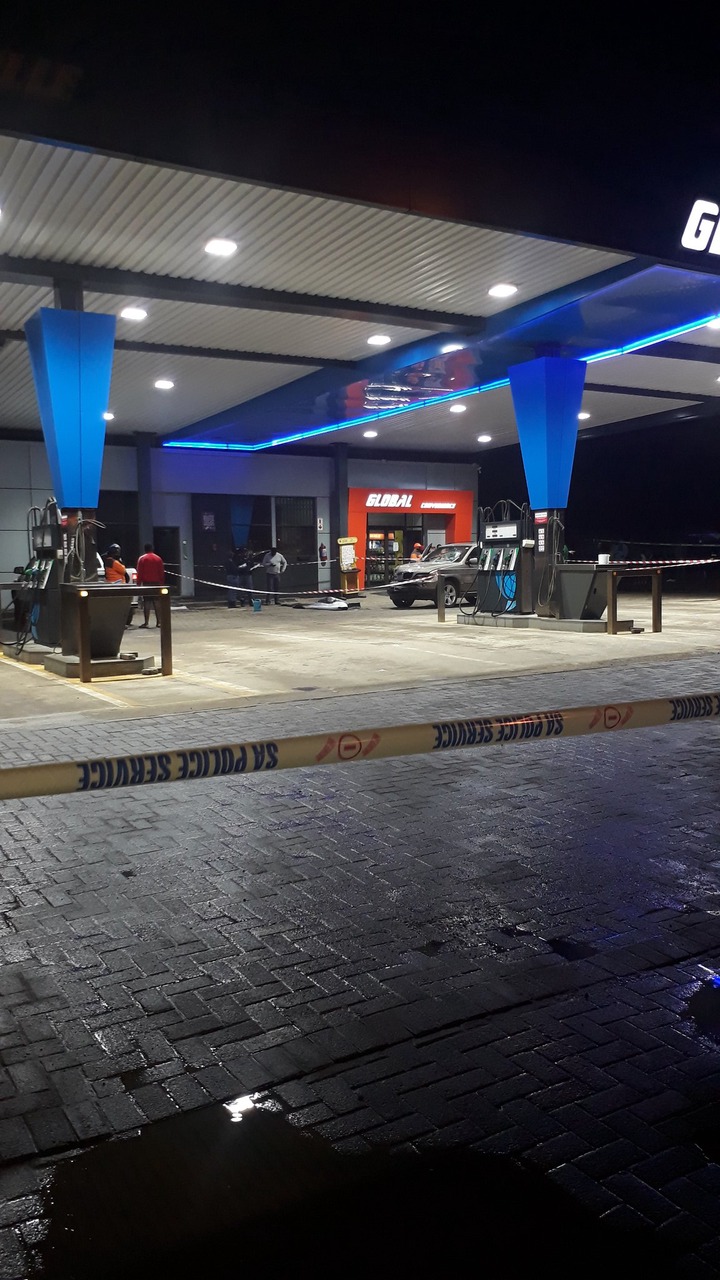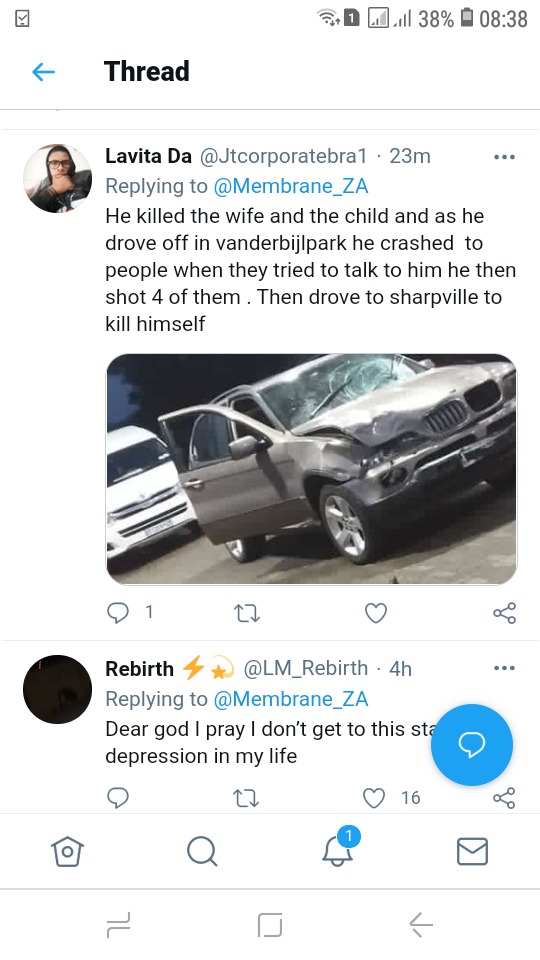 Content created and supplied by: BLuCommunityNews (via Opera News )