A conversation between the South african former president Jacob Zuma and the Economic Freedom Fighters (EFF) founder Julius Malema trends on social media.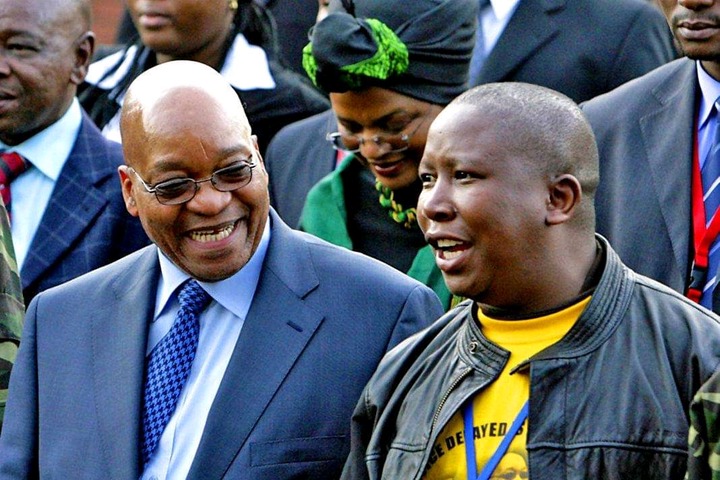 It is not too often that we see Jacob Zuma having a decent with Julius Malema, as many know them as a 'dog and cat' since Julius left the African National Congress (ANC) youth league.
However, this time the two got along just well, leaving many people shocked by this unusual scene. In the conversation, Julius was talking about the tea, asking the former South African president to give them the tea.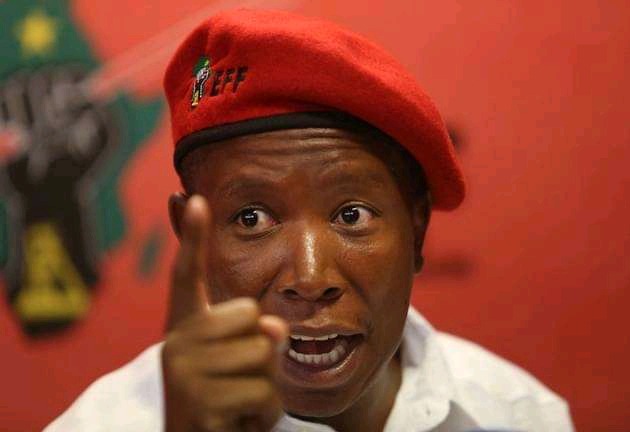 In the response, Jacob Zuma told Malema that he is more than welcome to visit him in Nkandla, where the former president is living. He also stated that he spends most of his time there these days.
The former DA president Mr Mmusi Maimane decided to spice things up by retweeting Julius Malema's twit, also adding a picture of himself shocked.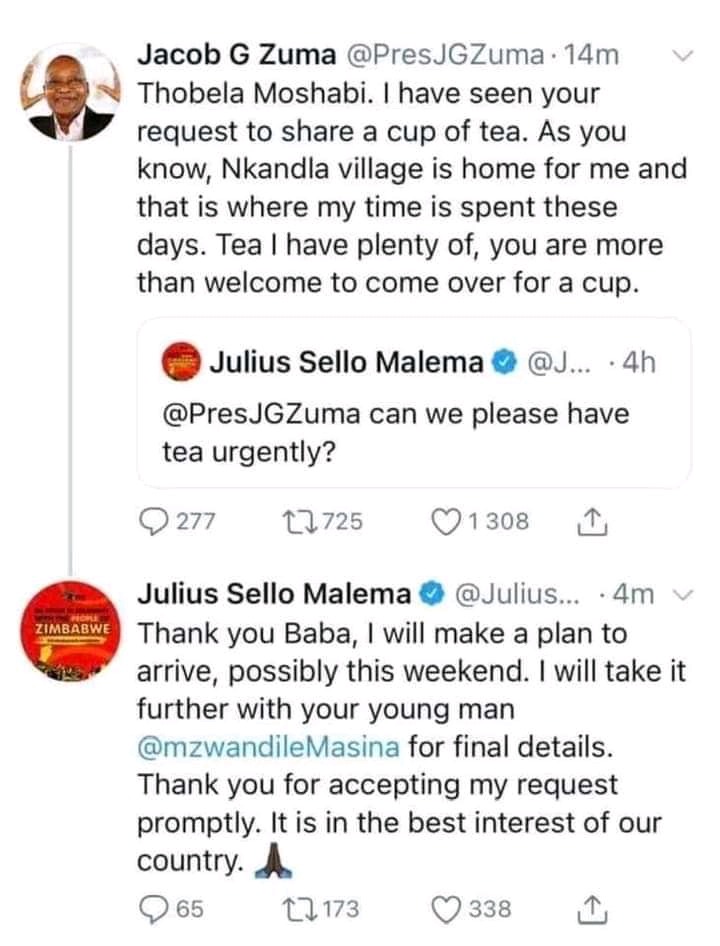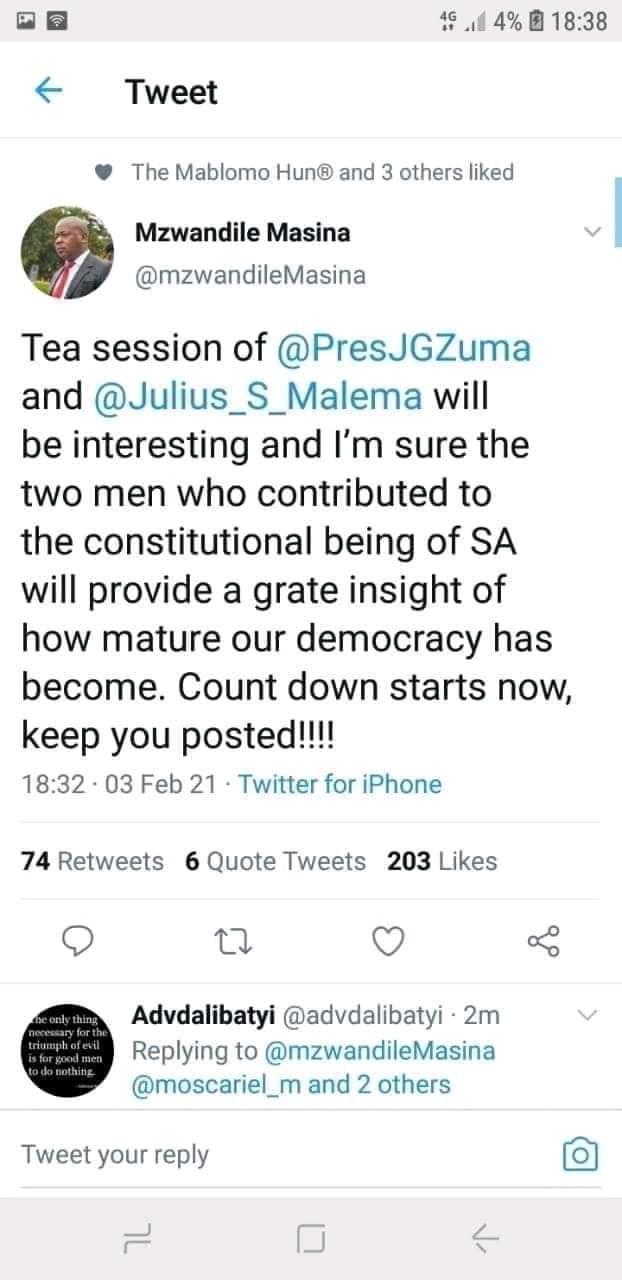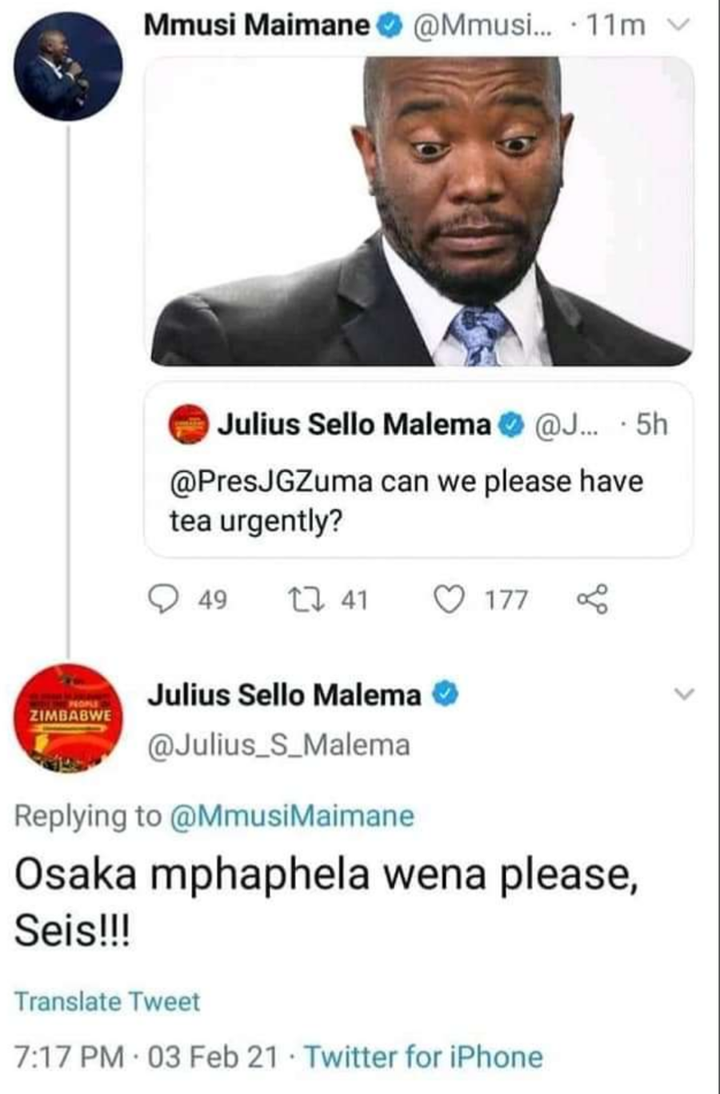 Content created and supplied by: Lisalihle (via Opera News )