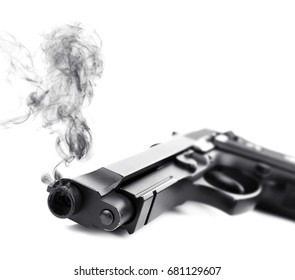 I think as a country we need to consider changing the justice system a bit because at the moment it looks like the punishment of just a prison sentence is no longer enough.
So many people are out there breaking the law and killing people like it's the most normal thing to do in the world. When did it become okay for someone to take away someone's life like it's nothing?
Over the last few years we have both seen and heard about a lot of women who have been killed by the very same man who said that they loved them.
When a policewoman constable Rasuge went missing, a lot of people had hope that she would be found. Investigations went on and people where hoping to find her alive.
Investigations led the police to her then boyfriend. He was charged with her murder despite not finding her body, after years of searching she was finally found buried under a concrete foundation.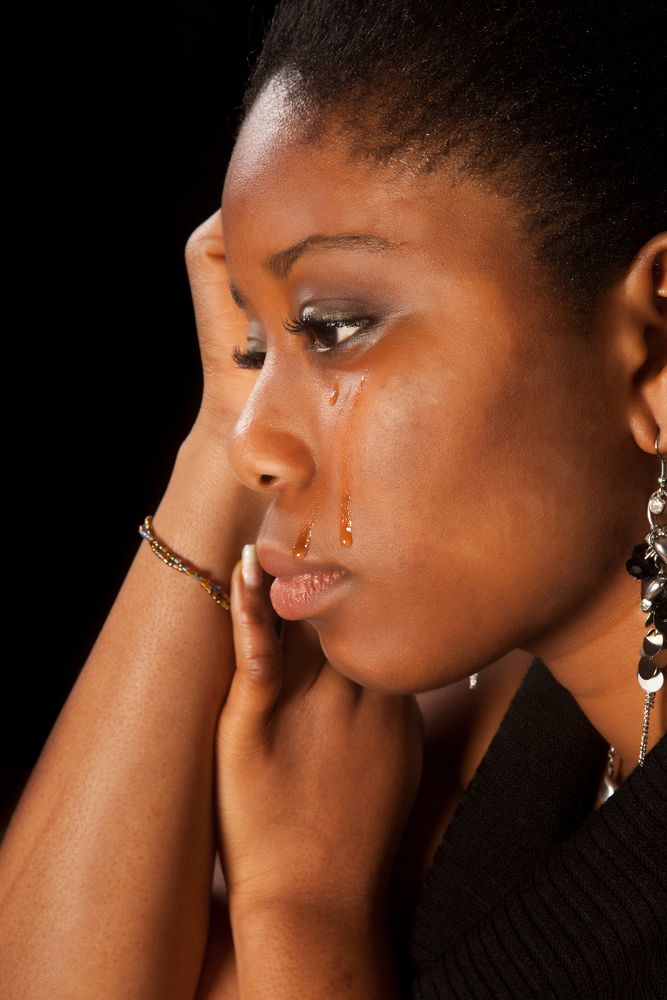 A few years ago Karabo Mokoena fell victim to such. She went missing after she went to visit her boyfriend. He had lied to the police about seeing her.
Upon investigation a video footage of the building it was shown that Karabo Mokoena had arrived at the boyfriend's place with him on the day that she disappeared.
She was was never seen leaving the premises at any given time, instead a video footage showed the boyfriend pushing a heavy wheeler bin, a few hours later he came back with it looking a lot lighter.
Karabo Mokoena's body was later found dumped and burnt in a field. In court the boyfriend show no remorse to the crime that he did.
Last year we got a huge shocker when a 28 year old heavily pregnant Tshegofatso Pule went missing only to be found four days later hanging on a tree with gunshot and stab wound .
Just last week, her boyfriend was arrested as the killer confessed to killing her and accepted a plea deal of serving 20 years for turning state witness against the boyfriend.
It looks like things are only getting worse as yet another woman has been allegedly killed by her boyfriend. A lady went on to twitter and shared a horrible story.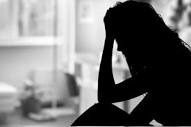 She said that she had spoken to her sister the previous night and the last thing she expected was that to be the last time she spoke to her. She said that her sister had allegedly been shot and killed.
She said that the man who did it had only been with her for only a week. Sadly her sister has left behind two boys, a 3yrs and a 4yrs old , both so young.
The sister hasn't revealed any details about how the murder happened but clearly stated that it was a gender based violence case. Just like other women.
We can only hope that her sister gets justice as no one deserves to be killed by anyone. So maybe having a tighter hand on some of the crimes could help. A punishment fit for the crime.
Something like the death penalty when a person is found guilty of murder without reasonable doubt. Maybe then things would be better because now things are out of hand.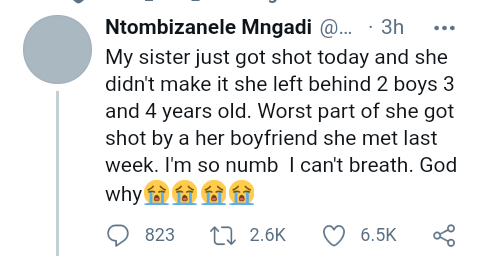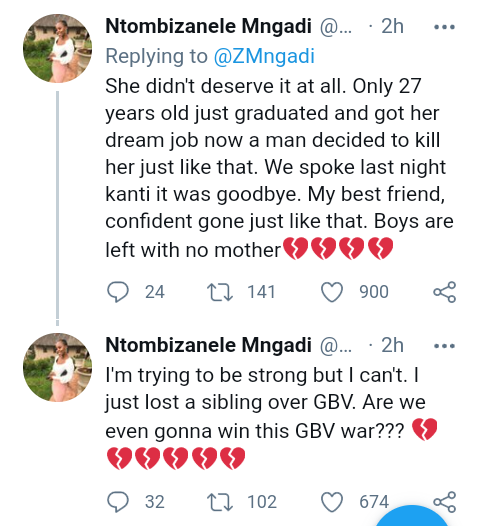 Content created and supplied by: Nkunkza (via Opera News )