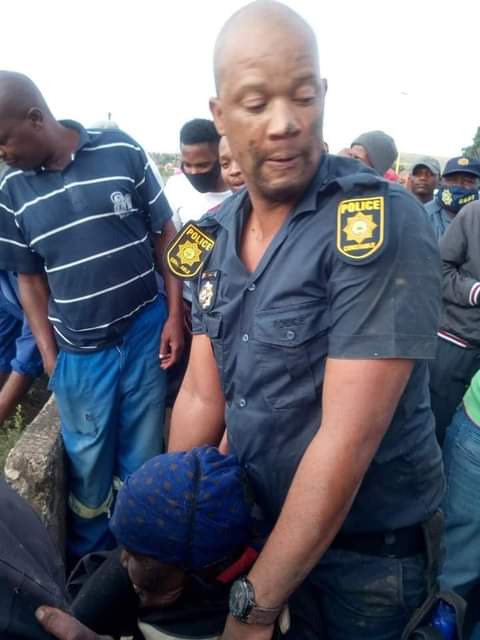 A brave police officer did an incredible thing when he saved an old woman who was attempting to commit suicide from a high density river.
According to the FlyingNewslive Facebook post the police officer who goes by the name Moleko Mabe heard over a two way radio yesterday 9 February 2021, that there is an old woman who needs help at Kgoptjane river in the free State he heard this message while he was on his way to work at around 5:30 pm.
The officer went to the scene accompanied by his by his colleague warrant officer Mandla Mothapo, when they arrived there they found many people at the scene and they heard the old woman screaming asking for help, the police officer went into the river by himself and swam towards the old woman who was holding onto a branch.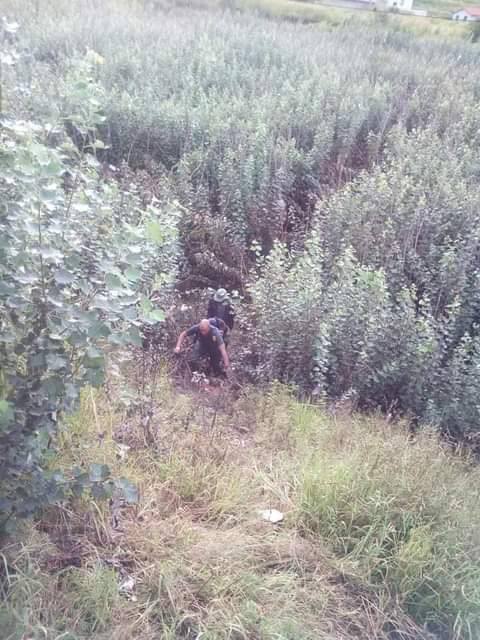 The police officer pulled the old woman from the branch and swam back with her towards safety where he was assisted by his colleague, the old woman was taken back to her family after being rescued by the police officer, the old woman by the name Mrs Emma Tlaleng Mahloko stated that she wanted to commit suicide because she couldn't cope with the many debts they had at home.
Many people praised the police officer for his efforts because he risked his life by entering the flooded river, this is a a heroic act which most police officers should follow and be inspired by, many people hope that officer Mabe will be rewarded for his efforts.
Social:https://www.facebook.com/475192955877521/posts/3934047273325388/
Content created and supplied by: TshiamoMbiza (via Opera News )