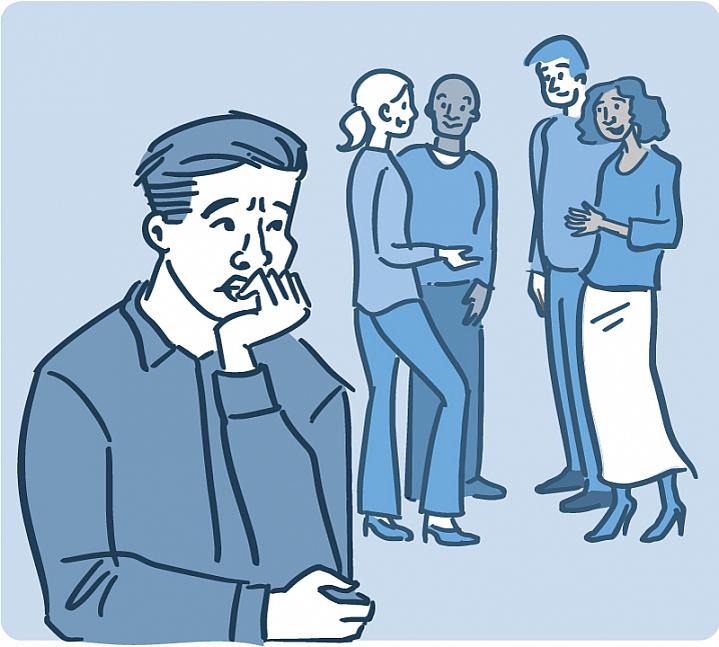 Anxiety is your body's natural response to stress. Its a feeling of fear or apprehension about what's to come.
Experiencing occasional anxiety is a normal part of life. However, people with anxiety disorders frequently have intense, excessive and persistent worry and fear about everyday situations. Often, anxiety disorders involve repeated episodes of sudden feelings of intense anxiety and fear or terror that reach a peak within minutes (panic attacks).
This is what anxiety look like in a relationship, fear of not being good enough for your partner. Having nightmares about losing them, needing to be reassured they really love you.
What is sad you end up second guessing yourself and showing a side of your self that you think will be acceptable to them. In the process you end up losing your self.
Fearing that they will leave you, feeling as if you are "bothering " your partner. Struggling to guard down, desiring to be hugged extra tight when their symptoms set in.
Withholding your struggle because you don't want to scare them away. Double checking plans, reading too much into text message.
Struggling to open up about your insecurities and also worrying about whether you are satisfying your partner in the "bedroom " avoiding difficult conversations and conflicts to please them.
If you are dating someone with anxiety .please be patient and understanding.
Content created and supplied by: Swati_Princess (via Opera News )